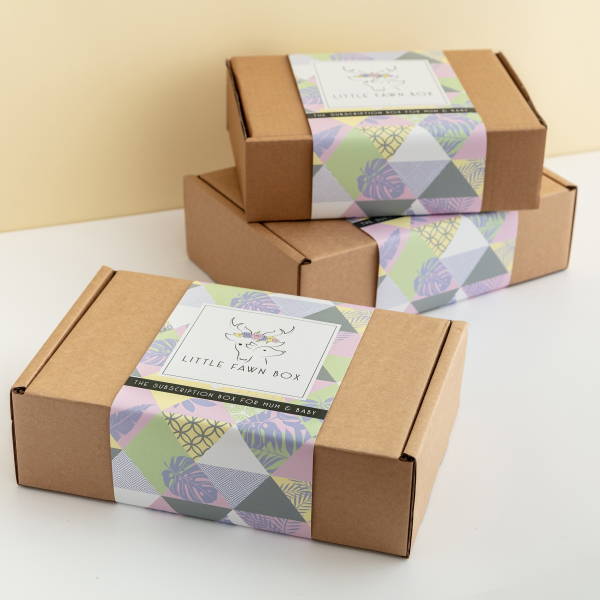 Your July box is on sale now!
We have got some great brands on board, we know you are going to love it!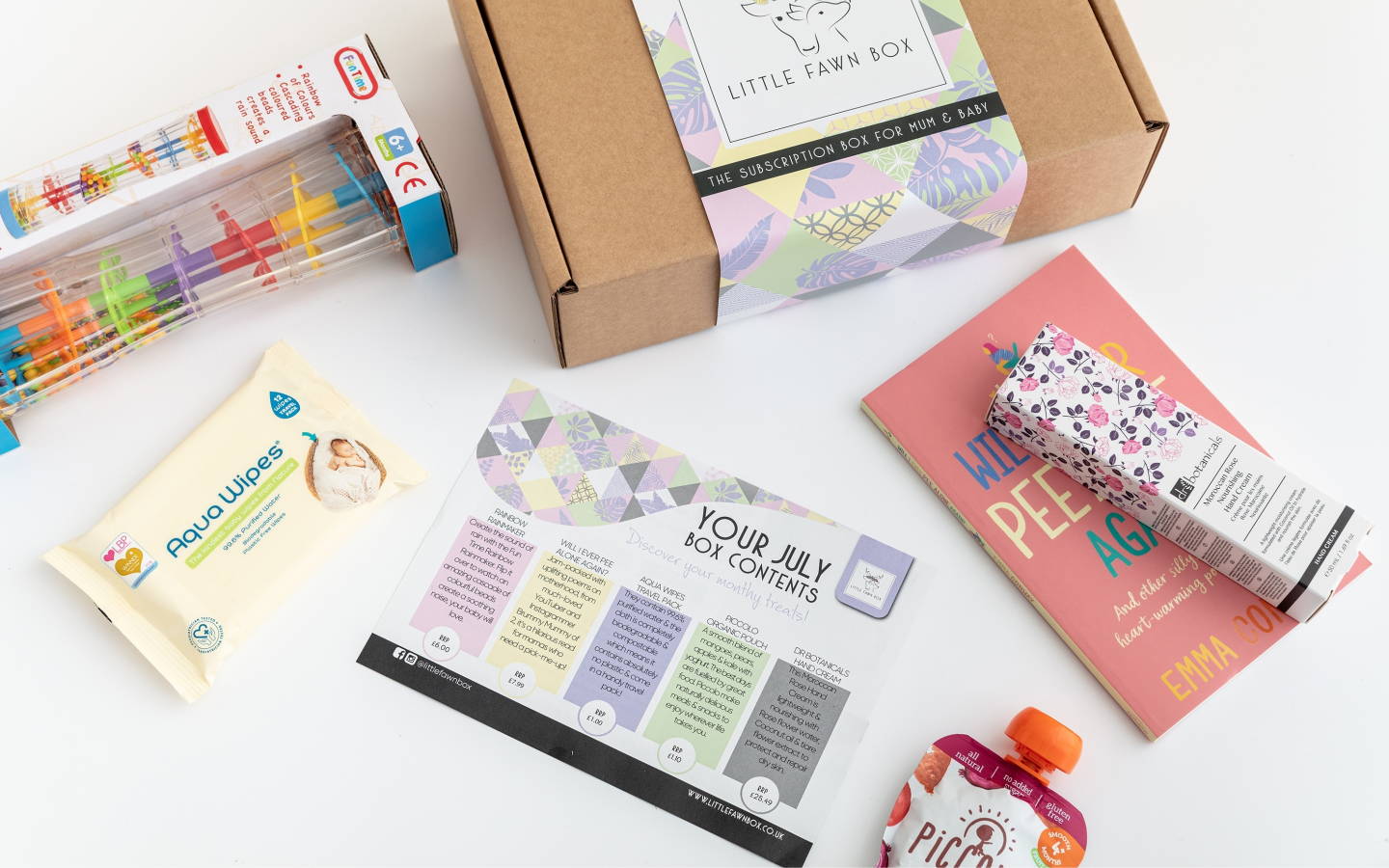 6 month - 10 month old Box

These are some of the products that you might find in your June box
(please note, contents will vary depending on baby's age and availability of products)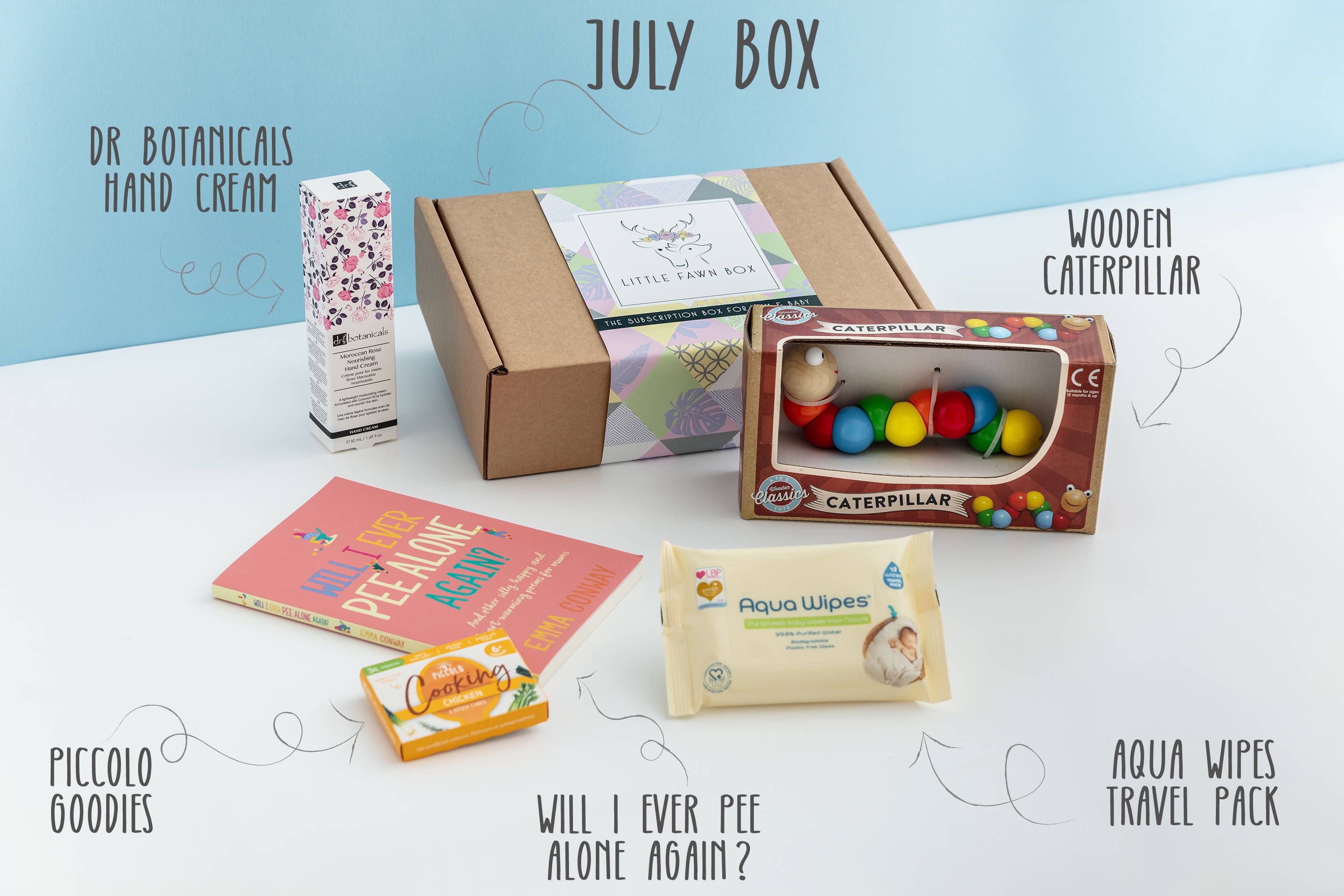 11 month - 18 month old Box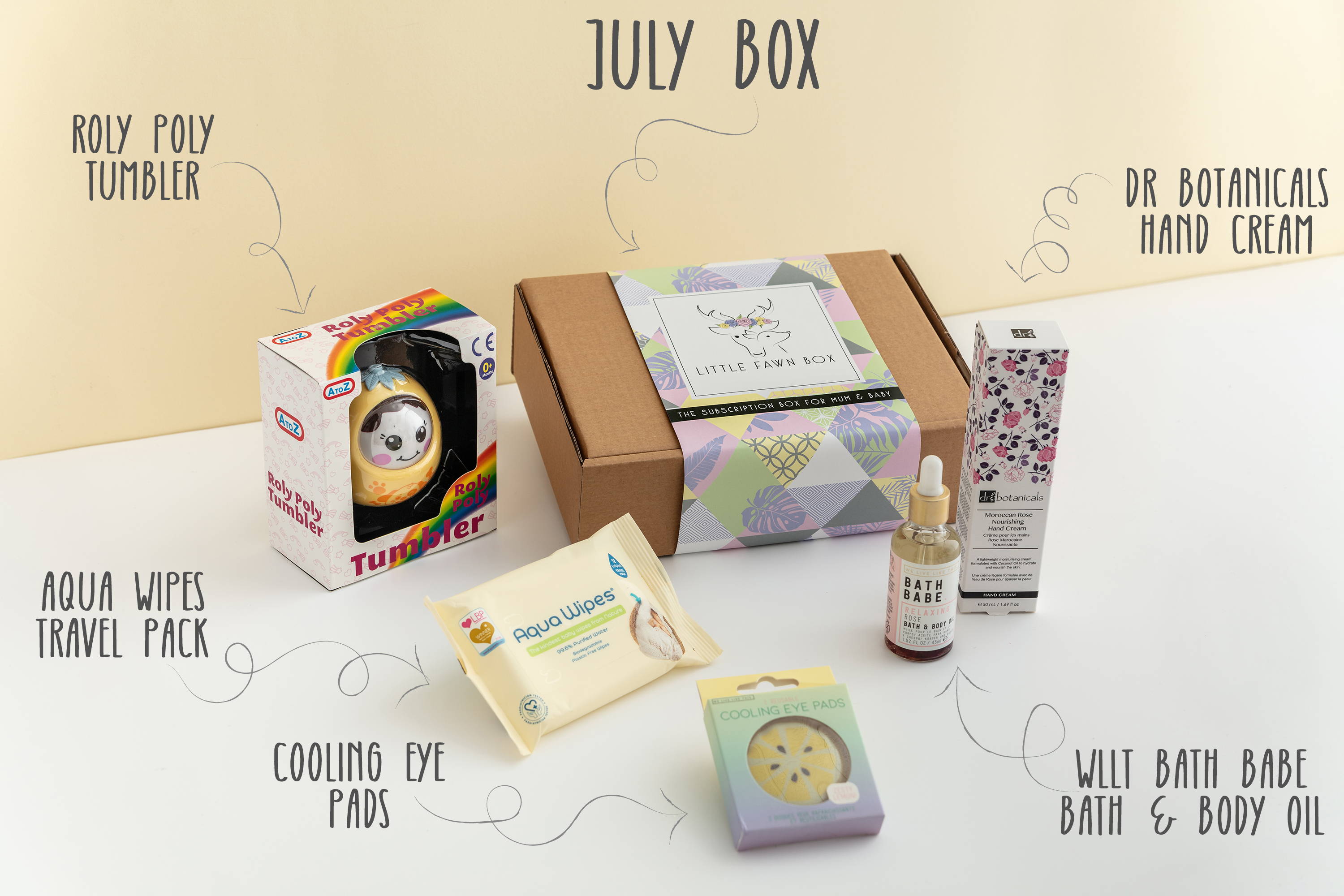 Pregnancy Box - SOLD OUT!

You will now receive the Newborn to 4 month box which contains: Roly Poly Toy, Will I Ever Pee Alone Again Book, Dr Botanicals hand cream, Aqua Wipes travel pack, Daily Concepts Body Scrubber.
No Commitment... No Contracts... Cancel easily, whenever you want