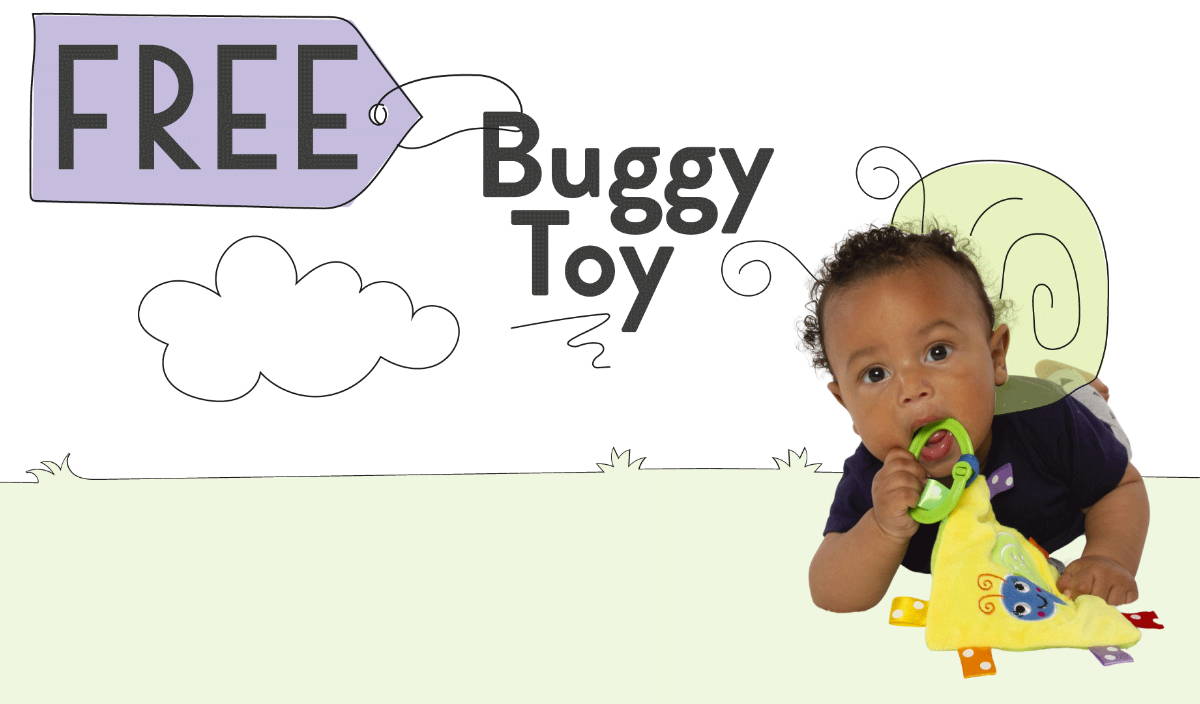 Claim Your Free Welcome Gift!
Choose from a Buggy Toy (see above image), Dummy Strap OR Stay Strong Mummy Fitness Plan
All you have to do is sign up to our newsletter so we can send you some baby related content and offers!
Just fill in your details below and you will find the code on the next page!