Your Baby At 7 Months
Ways your baby may be developing this month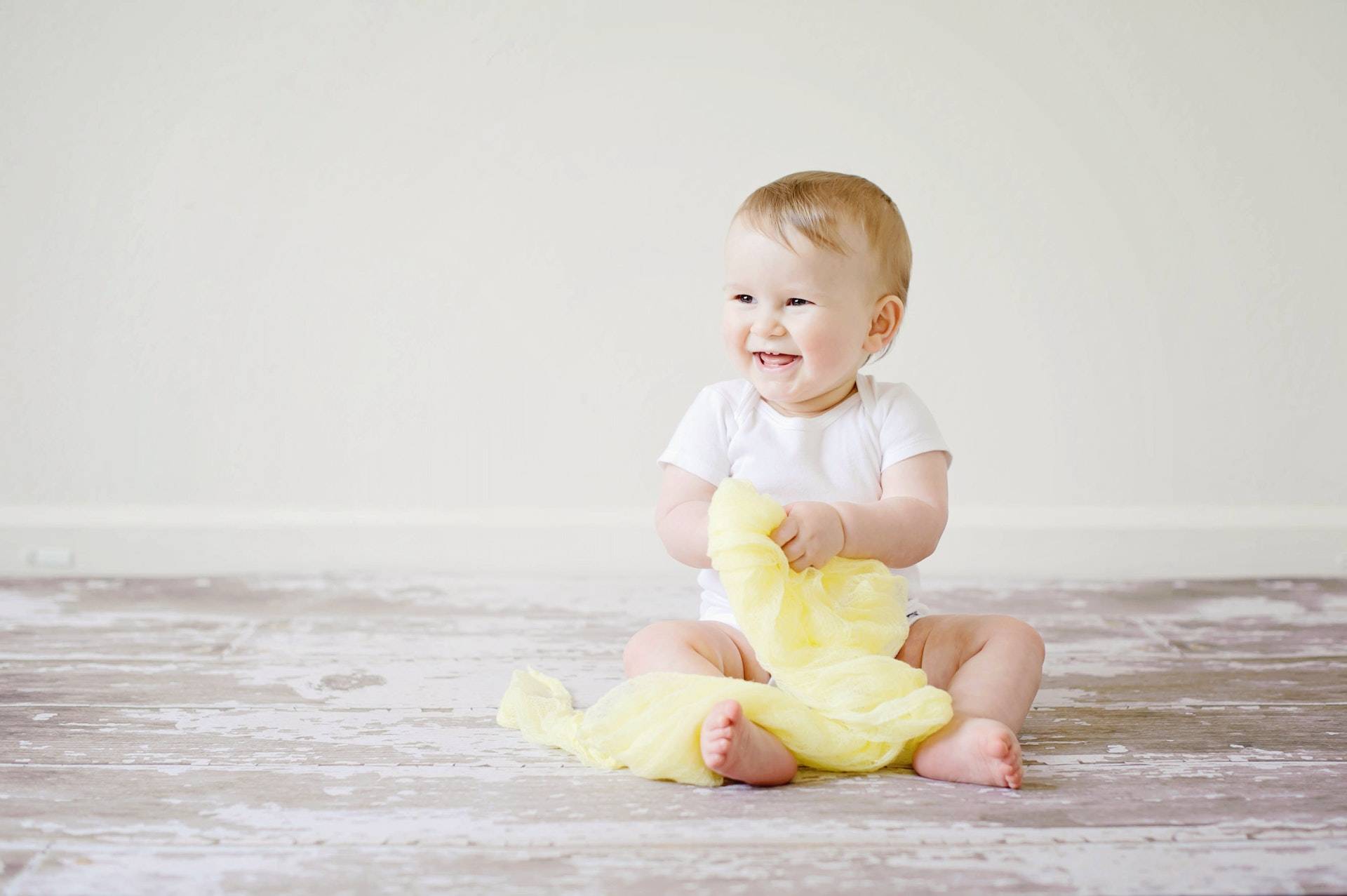 At 7 months old your baby is full of fun. One moment they are happily lying on their backs, kicking their legs and babbling away, the next they'll have somehow rolled across the room and are wedged under the sofa– yep, 7-month olds like to keep you on your toes! Now is a good time to baby–proof your house as much as possible, so consider things like doorstops(to prevent trapped fingers), tucking electrical wires safely away, fitting window locks and keeping anything small (that could pose a potential choking hazard) or toxic well out of reach. The best way to work out what needs to be done? Get down on the floor, to your baby's levels and see what is accessible –and enticing – to them!
Is that a tooth?
If it hasn't already, there's a good chance your baby's first tooth will make an appearance this month. The bottom two front teeth are usually the first to pop up, so if your baby is drooling a lot, gnawing on anything they can get their hands on and has a run of bad sleep, these may be the culprits. Lots of cuddles, chilled teething rings, teething gel and some baby paracetamol if needed, will make the process less upsetting for your little one.
Your baby's fine motor skills
Baby's fine motor skills – small movements and actions– are coming on at a pace now. At 7 months your baby may be able to use two hands to hold and drink from a sippy cup, they might manage to pass a toy from one hand to the other and, cutest of all, they may discover how to clap. Encourage this by celebrating every little achievement by cheering and clapping your baby – they'll love joining in. Soon your baby will discover how much noise they can make by banging objects together – maybe best to make the most of the peace while you can…!
As your baby gets more accomplished at using their hands, think about working some baby sign language into your everyday life. Whether you sign up to a course or learn some basic signs online, it's a good way of helping your baby to communicate with you before they can speak.
Can't stop bouncing!
Now your baby has got the knack of sitting unaided (if they haven't mastered this just yet, don't worry – it will come soon), they'll be keen to take on the next gross motor skill challenge. Putting weight on their feet is a fun, new sensation and you can help them get used to this by supporting baby under their armpits and let them bounce up and down on the floor or your knee – chances are your arms will give up before baby does! It's great practise for those leg muscles and they'll be pulling themselves up and standing before you know it.
Copycat
Your baby loves to copy everything you do at this age and as a result, things like your phone, car keys or the remote control make the most appealing toys. You can buy some baby-safe toy versions of these household objects, but strangely enough, most of the time your baby won't be conned that easily and will prefer the real thing over this imposter toy!
Things to try with baby this month
- Swimming is a brilliant way to help strengthen your baby's leg muscles, as well as being a wonderful bonding experience. Sign up to baby swim classes or book a family-friendly slot at your local pool.
- At 7 months your little one will love cuddling soft toys – just make sure they meet baby-safe regulations, are well-stitched, with no buttons.
- Your baby's desire for independence is growing and although it may be tempting to step in and help them if they are struggling with something, try and stand back and let them figure it out themselves. They'll soon master those stacking cups and pop-up toys on their own.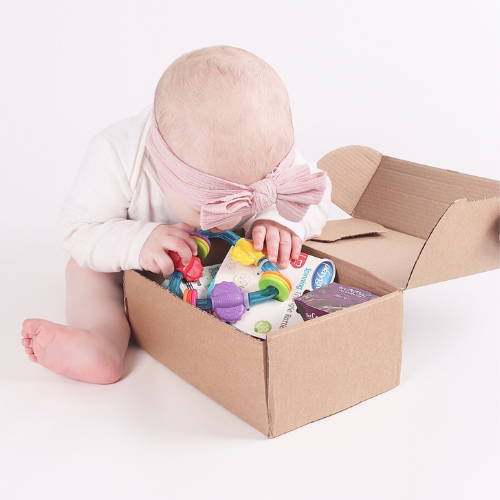 Little Fawn Box is a monthly subscription box for Mum and Baby, from her 20th week of pregnancy, right up to when baby is 3 years old.
Our boxes contain 5 or more products, always with a value of over £30. Our subscriptions are a super fun and exciting way to discover new products and new brands that we know Mamas will love.
Our boxes are carefully tailored to suit your baby's stage (or pregnancy stage of course).