Your Baby At 5 Months
What you could expect from your baby at 5 months old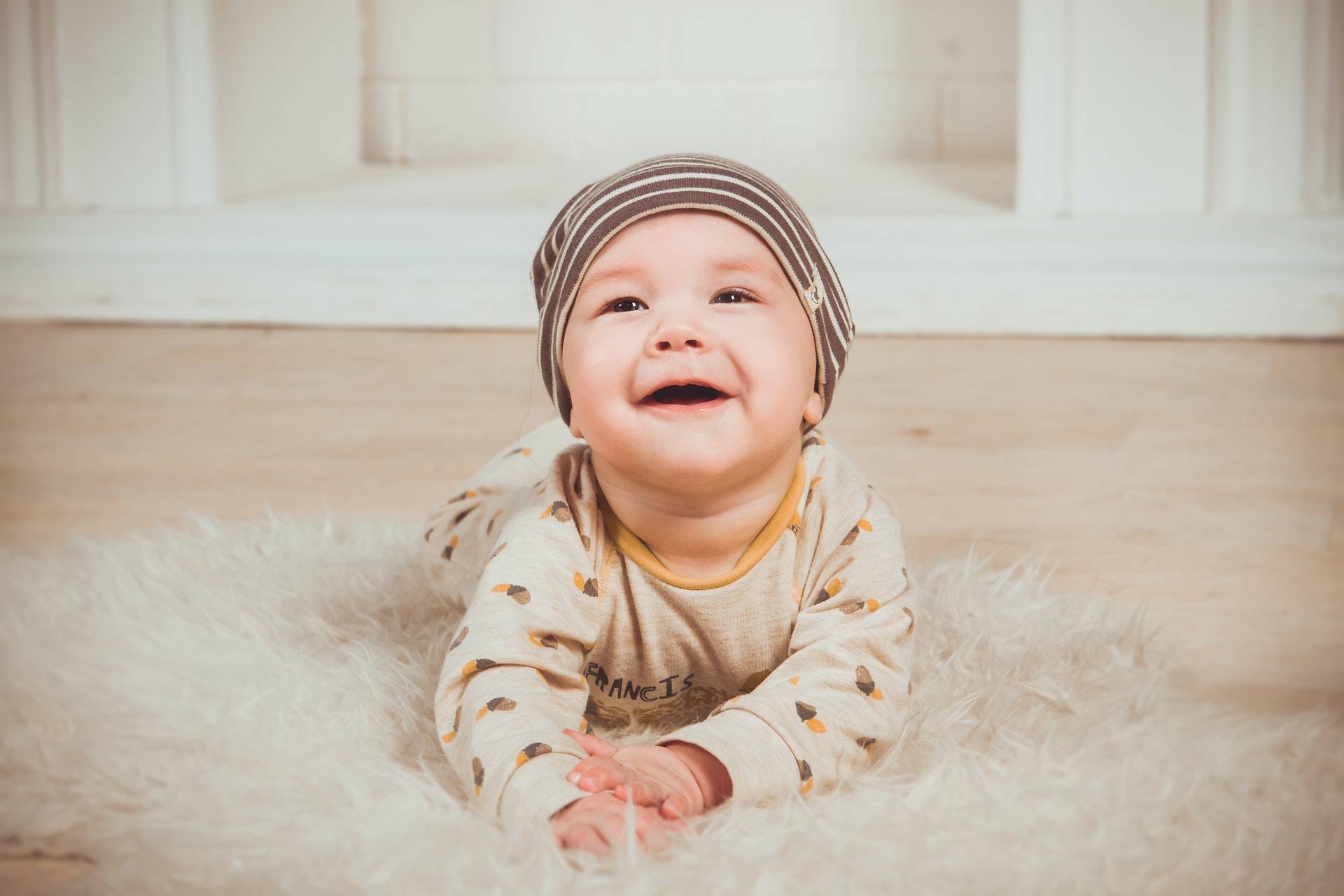 This month your baby's personality really starts to come out. Full of fun, baby will love nothing more than playing and laughing with you – and now they'll be able to show you some affection, too. At 5 months your baby might hold out their arms when they want you to pick them up and– even better – can give you hugs and kisses to show their love. Nothing beats the first time your baby wraps their arms around your neck, pulling you in for a big cuddle, absolute heaven!
Developing language
Your baby is learning more about communication and language everyday and at 5 months you might notice how they stare at you closely when you speak, working out exactly how you make all those different sounds.
Squeaks, growls, blowing bubbles and raspberries are all favourites of your baby at 5 months. In fact, prepare to hear a LOT of raspberries as your baby is so chuffed with their new skill it's likely they will repeat it over and over (and over…). You'll notice more than ever before how your baby will try and mimic the sounds they hear. Keep up with the back and forth conversation, introducing them to new words and sounds. At this stage your baby may even be familiar with their name and will turn towards you when they hear you say it. They will also be familiar with – and unbothered by – lots of everyday noises like the dishwasher or doorbell, but will turn towards any new noise they hear.
When will my baby sit up?
Some 5-month-old babies will be able to sit up unaided, but the majority are still working it out. If you'd like to help encourage your baby to sit, create a safe place with plenty of surrounding cushions, then sit your baby down, with their legs in a V-shape to help balance. Keep up tummy time, to help strengthen those neck muscles and encourage head control. Let baby bounce up and down on your lap as you hold them, as this is a great way to strengthen their leg muscles – and baby will find it all brilliant fun!
Your baby's senses
Those early days of baby's fuzzy eyesight are long gone– now your 5 month old can spot even tiny objects and moving objects, like a bird flying through the sky. Your baby will soon start to understand about object permanence, learning that even if she can't touch or see the object, it does still exist.
Your baby's obsession with putting everything they come across in their mouth continues. Although it seems very strange to us, it's natural for a baby to explore things this way as a baby's mouth has more nerve endings that any other part of their body. However, with this love of putting everything in their mouth, it pays to be extra careful when it comes to the things your baby can get their hands on. Keep small or potentially dangerous objects safely stored away well out of baby's reach.
Things to try with baby this month
- Play peek-a-boo. Whether you place a toy under a blanket or put a muslin cloth over your head, the big reveal will delight your baby, as well as teach them about object permanence.
- Encourage your baby to pass a toy from one hand to the other. First show them how it's done, and they'll soon cotton on!
- Get outdoors. Take your baby for a walkaround the park or a nearby lake, pointing out all the different things you see.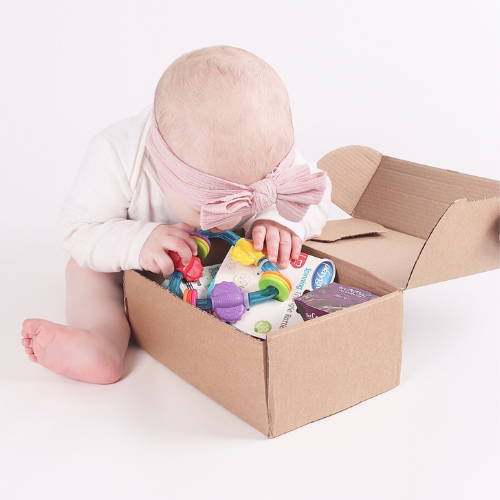 Little Fawn Box is a monthly subscription box for Mum and Baby, from her 20th week of pregnancy, right up to when baby is 3 years old.
Our boxes contain 5 or more products, always with a value of over £30. Our subscriptions are a super fun and exciting way to discover new products and new brands that we know Mamas will love.
Our boxes are carefully tailored to suit your baby's stage (or pregnancy stage of course).