Your Baby At 4 Months
Some of the things you can expect from baby this month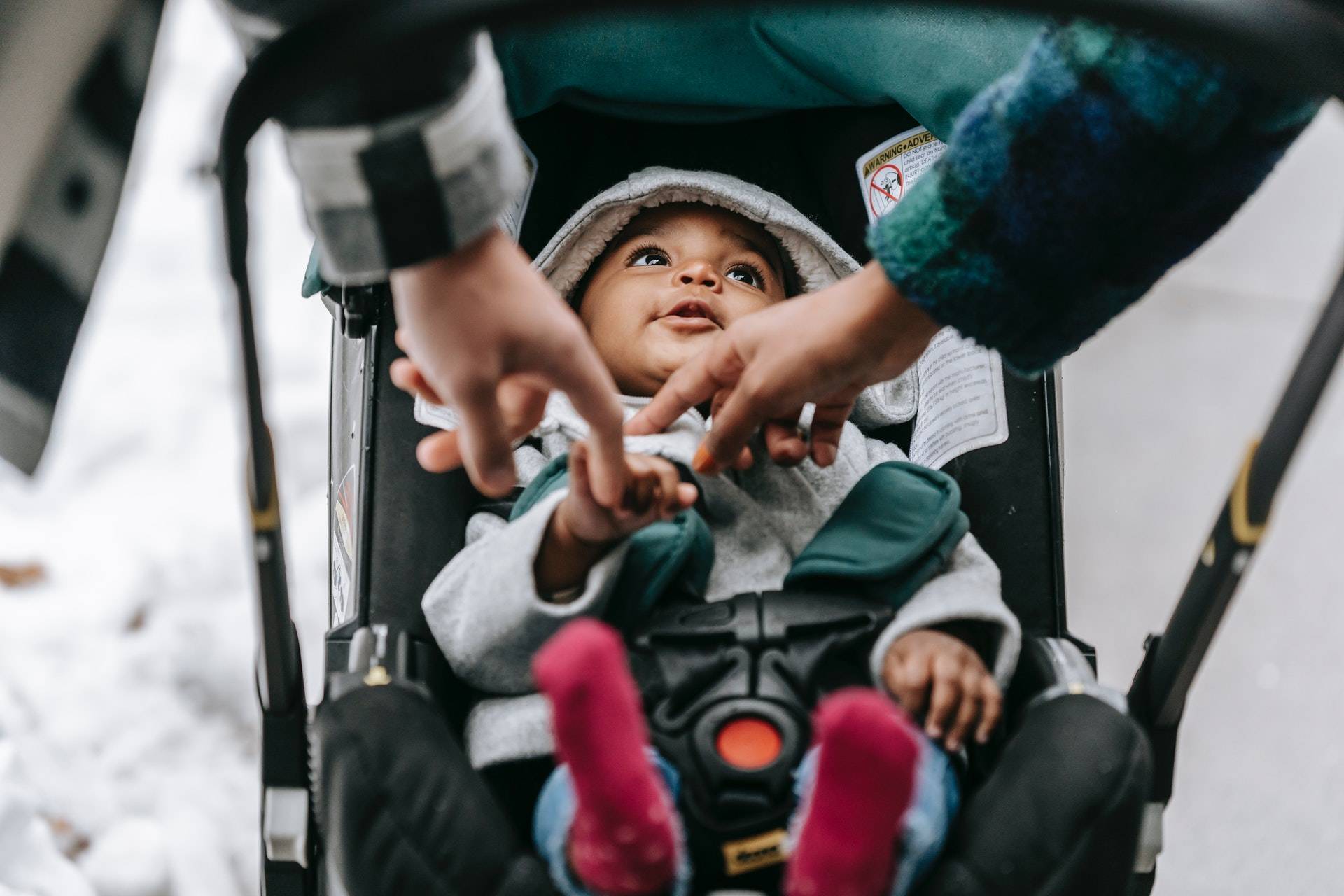 The world is an exciting place for your baby at 4 months, as their senses develop and they become eager to explore their surroundings. Different textures will fascinate your baby, so give them lots of different types to explore – baby books full of various texture swatches are a great way to safely introduce these new sensations to your little one. Collect different fabrics watches, including things like crinkly, fluffy and velvet materials, and give these to your baby to explore. Chances are they will end up heading straight into baby's mouth (surprise, surprise!), so make sure you keep an eye on your little explorer at all times.
Hello toes!
Who needs toys when you've discovered your toes?! At 4months old, your baby will love playing with their toes and trying to put the min their mouth. Hands and feet are endlessly fascinating to your baby and will amuse them for a good few minutes at a time – maybe even long enough for you to make a cup of tea!
Baby's eyesight
From birth, your baby's vision has been slowly improving and now they can see all the way across a room. They are also getting much better at distinguishing between similar shades, such as blue and purple, and will be drawn to bright primary colours, over black and white. Introduce plenty of brightly coloured toys, books and pictures for baby to look at.
If you can see any kind of squint or think there may be some issues with your baby's eyesight, do speak to your health visitor or GP so it can be checked out.
Speech development
Your baby's brain is like a sponge and they will gaze at your face as you talk, soaking everything in. At 4 months you'll notice your baby will often babble in response to your voice – try copying the sounds and expressions your baby makes, then give them the chance to babble back, to help baby understand how a conversation works.
Some babies might start making their first "ma-ma" or "da-da" sounds or try and imitate some of the sounds you make, such as "boo" or "hiya".
Keep at it with tummy time
If your baby hasn't rolled from their front to back yet, chances are it might happen this month. Encourage your baby by putting their favourite toy just out of reach, to see if they can try and roll over to get it.
Those baby 'push-ups' are getting stronger and while your baby is on their front, they may be able to arch their back – perfect for developing the muscles they need to sit up and eventually crawl. It also gives them a better vantage point to have a nose around and see what's going on!
Teething already?
It may seem like you only left hospital with your new born baby last week, but believe it or not, at 4 months you are entering teething territory. Babies can get their first teeth any time from 3 months to one year old, although that first tooth usually pops up around 6 months. At 4 months you may notice your baby starts gnawing their fist (or any toy they can get their hands on) and rubbing their gums, in preparation for what's to come. If they start dribbling excessively and you spot a red patch on their gums, it's safe to say that first tooth may be on its way.
What to feed my baby?
Over the last few months, your baby's stomach has grown bigger, which means they can take on more milk during each feed. As a result, baby may seem to feed less often and many parents worry their baby is going off their milk, but that's not the case – they are simply filling up in one go, so they have more time to play and explore. Another thing you might notice around this age is that your baby is more distracted when they feed – if your baby is more interested in what's going on around them, it might help to find a quiet spot for feeds instead.
Because of all of these factors, it's natural to wonder if it's time to start your baby on solid foods, but experts agree it's not recommended to start weaning your baby until around 6 months old. Until that point, exclusively breastfeeding or bottle-feeding baby is best, as they get all of the nutrients they need.
Use this time instead to prepare for the exciting journey of weaning. Buy a highchair, stock up on bibs, research the best way to introduce solids into baby's diet and the pros and cons of spoon feeding and baby-led weaning. Look out for the signs your baby is ready to wean; they will need to be able to sit up unaided, control their head and move food around their mouth. If you decide you want to give your baby solid foods before 6 months, do talk to your health visitor first and they will advise you on the safest way of doing so.
The next round of immunisations
At 16 weeks your baby will have the 3rd dose of the 6-in-1 vaccine and the 2nd dose of the MenB vaccine.
Things to try with baby this month
- Buy an unbreakable baby-safe mirror and incorporate it into tummy time. Babies love staring at faces and will be fascinated by their own reflection.
- Join a musical baby class. At this age babies love to listen and make music (bashing away on a xylophone is music after all…), and it's a great way for you to meet other parents.
- For a fun and easy at-home sensory activity, blow bubbles up in the air and let baby watch as they fall to the floor.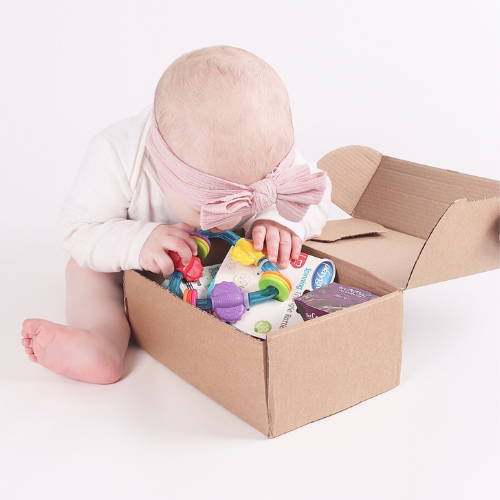 Little Fawn Box is a monthly subscription box for Mum and Baby, from her 20th week of pregnancy, right up to when baby is 3 years old.
Our boxes contain 5 or more products, always with a value of over £30. Our subscriptions are a super fun and exciting way to discover new products and new brands that we know Mamas will love.
Our boxes are carefully tailored to suit your baby's stage (or pregnancy stage of course).