Your Baby At 12 Months
Exciting developments you might see as your baby turns 1 year old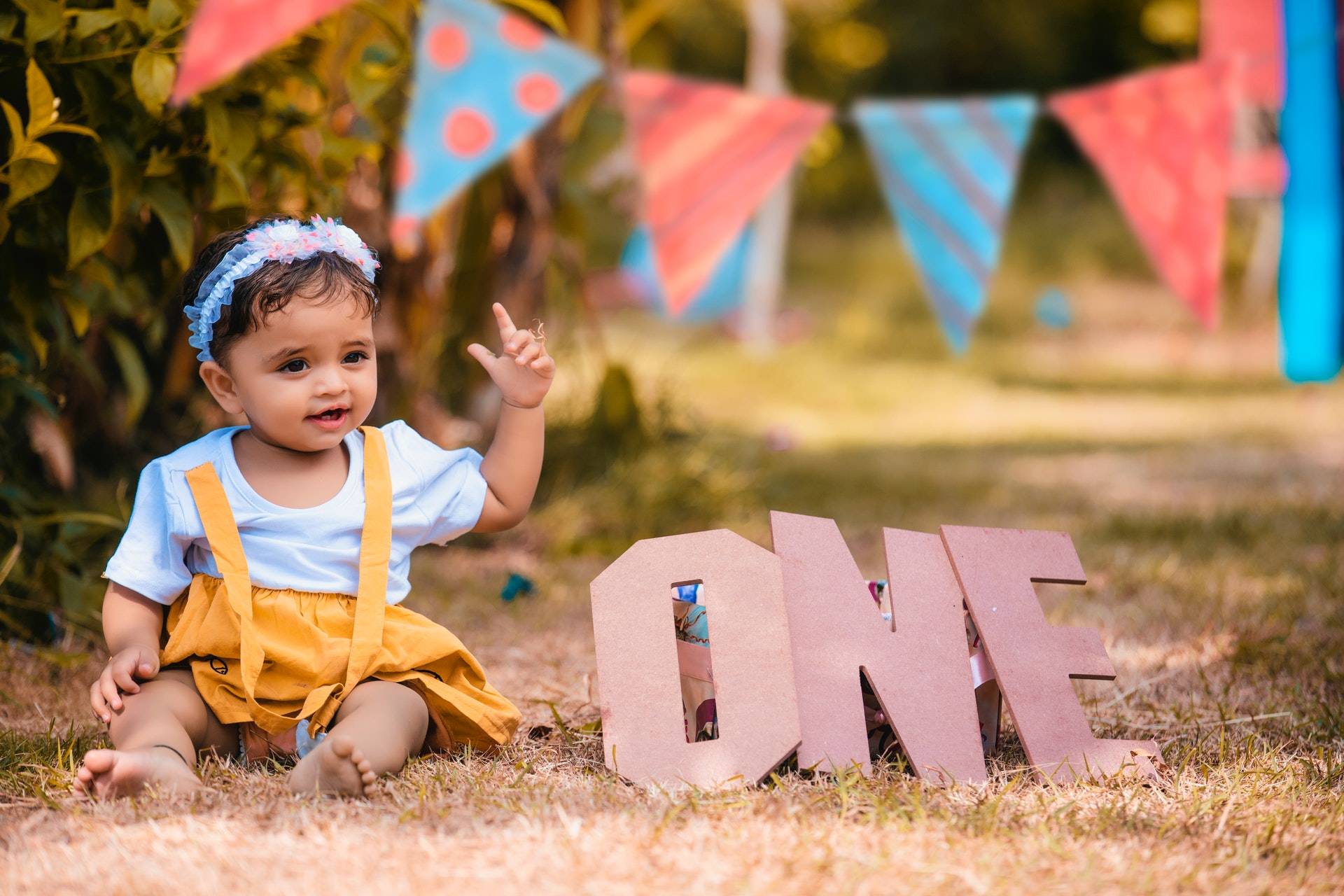 And just like that, your baby turns 1! There's no doubting they will always be your 'baby', but now they are heading into the crazy world of toddlerhood and there really is no stopping them. That first birthday is such a huge milestone and you may be hit with a pang of nostalgia wondering where the months and your new born baby have gone, but this is just the start of a new adventure, packed with plenty more exciting firsts.
Baby's first steps?
The average age babies take their first steps is 13 months, so there's a good chance your baby will finally let go of your hand and take those wobbly steps this month. If they're not there yet – bottom shufflers or fast crawlers tend to be less interested in walking – keep encouraging their cruising by placing their favourite toy at the other end of the sofa and cheer them on as they try and reach it.
Communication
Your 12-month-old will relish the back and forth conversations they have with you, even if they don't make perfect sense! Although baby is slowly building up the number of words they can say and understand, they are far more resourceful at letting you know what they want than ever before. They may pull you into the kitchen and point at the fruit bowl for a snack, push a book into your hands if they want you to read to them or grunt and nod when you ask a question. Now, when you ask baby where their mouth is, they may be able to point to the right part of their body, too.
Teaching manners
As their understanding and awareness grows, you can start to teach your baby about manners. Hearing "please" and "thank you" regularly really helps, so make sure you use them as much as possible, when appropriate. You can even encourage your baby to help pack away their toys when they've finished playing – you might not have a lot of success to begin with, but as your baby grows they will begin to understand what to do.
How much should my 12-month-old be sleeping?
Your baby has never been more active, so they need plenty of sleep to cope with the physical and mental leaps they are experiencing. On average, your 12-month-old should sleep for around 11 ½ hours at night, with two naps throughout the day, totalling around 2 ½ hours – so 14 hours of sleep in total over 24 hours. Of course, with your baby's growing independence, this may mean they start to make a bit of a fuss at naptime and bedtime _ who wants to sleep when you can play?! Just stick to your established bedtime routine, giving baby plenty of time to relax before they go to sleep.
Helping baby's language skills
At 12 months old your baby is like a little sponge, desperate to soak up new words. Help their vocabulary grow by constantly pointing things out to your baby, whether at home, in books or when you're out and about. Count as you climb the stairs, point out the different animals on a farm day out (and make the noises), read lots of books and point out the colours of the clothes you are wearing every day. The more your baby hears the words, the quicker they will remember them.
Baby's vaccinations
At 1 year old, your baby is due some booster and new vaccinations. These include:
- Hib/MenC – a single jab to protect against meningitis C (1st dose) and Hib (4th dose)
- MMR – a single jab to protect against measles, mumps and rubella
- PCV (pneumococcal) – 3rd dose
- MenB – 3rd dose
You might feel nervous taking your 12-month-old for their vaccinations as they are so much more aware of their surroundings than the last time, but as always, it's worse for you than it is for baby. Reassure them, cuddle them and the nurse will do their job quickly and efficiently – it will be over before you know it.
Things to try with baby this month
- Nothing beats emptying cupboards, so if you have the space, dedicate an easily accessible cupboard to your 12-month-oldand fill it with baby-safe items like plastic cups, bowls and plates. It will provide endless entertainment for your baby, just emptying everything out and putting things back in again!
- Ball pools give babies the safe space to roll about and kick. If you can't get to a baby-friendly soft play centre, blow up a baby-sized paddling pool and fill it with plastic balls.
- Water play fascinates babies. Fill your washing up bowl with water, sit it on the floor – outside if possible, as this can get messy! – give baby plastic cups and sieves and spoons and let them splash and pour away. Just remember to never leave your baby unattended when playing with water.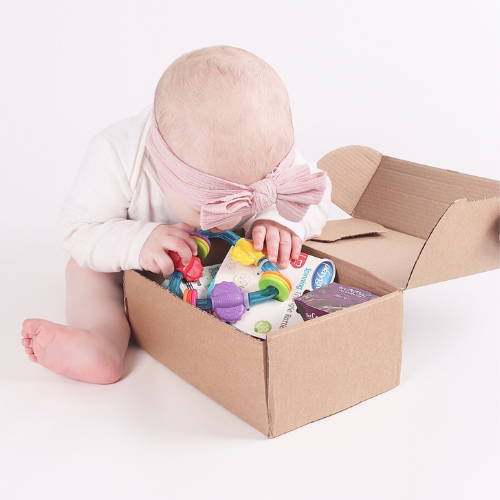 Little Fawn Box is a monthly subscription box for Mum and Baby, from her 20th week of pregnancy, right up to when baby is 3 years old.
Our boxes contain 5 or more products, always with a value of over £30. Our subscriptions are a super fun and exciting way to discover new products and new brands that we know Mamas will love.
Our boxes are carefully tailored to suit your baby's stage (or pregnancy stage of course).