Your Baby At 11 Months
What kind of things you might expect from your baby at 11 months old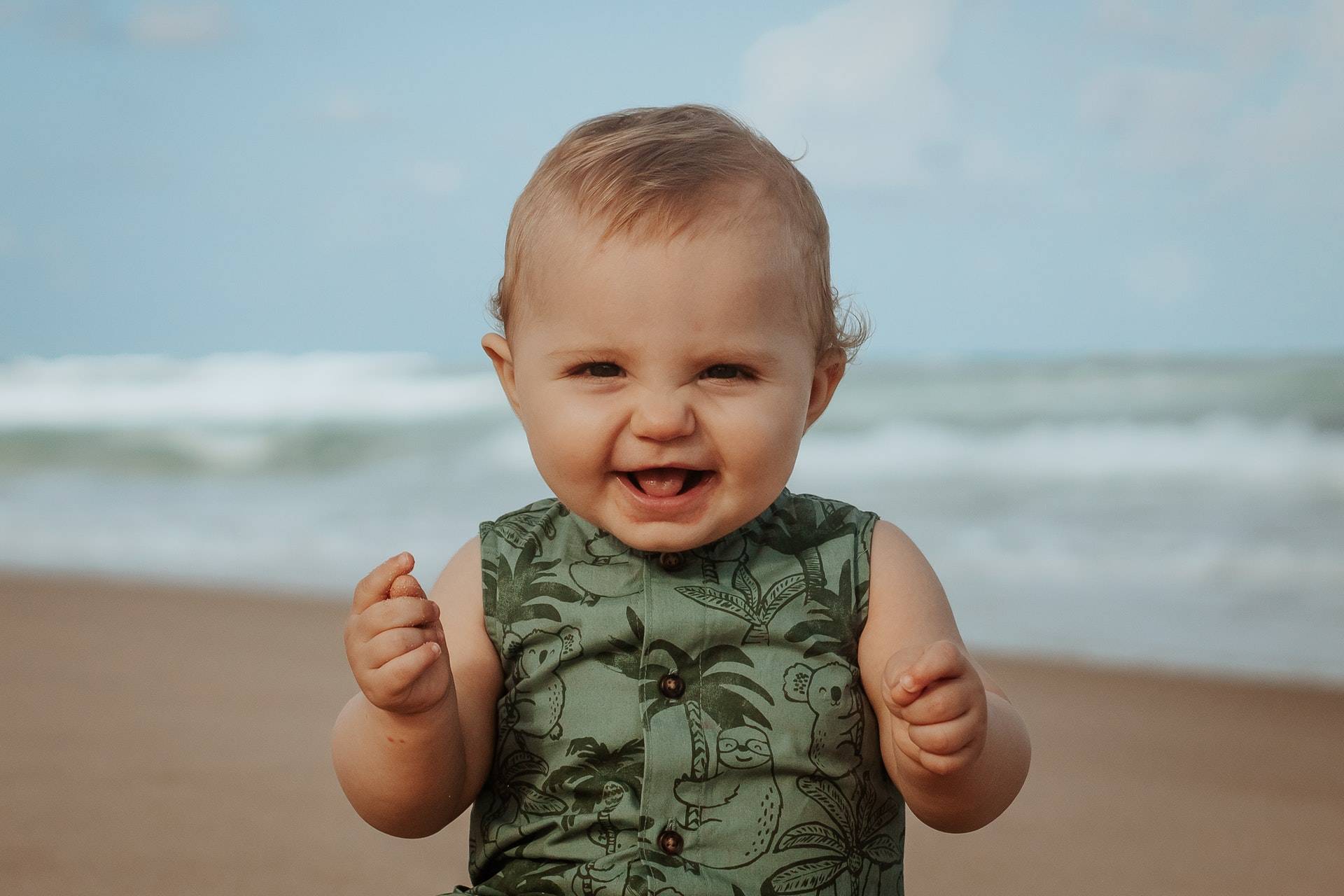 It's hard to believe your little baby is now just a month away from their first birthday. If you've taken the full 12-months maternity leave, you might be preparing to go back to work and for your baby to start childcare, whether that's going to a nursery, child minder or being cared for by a relative. It's an understandably emotional time for you and baby, but there are ways to make the transition as easy as possible. Organise some settling-in sessions at the nursery or with the childminder, with you present to begin with. Once baby has found their feet, you can nip off for a coffee (on your own, imagine!)so your baby gets used to the setting without you there. Different nurseries and childminders have their own suggested settling-in plans, so speak to them in advance to organise a way that makes you all feel comfortable. Although starting back at work might feel daunting, you'll soon get into the swing of things and having a bit of grown-up time to yourself is really important. Try to see this as the start of a new exciting chapter for both you and baby.
"I want to do it!"
Your baby is growing in independence every day, but don't worry – they still want and need you! At 11 months old your baby may well be walking, while gripping tightly onto your hand for support. They might even be able to bend down to reach a toy with one hand, at the same time. At meal times your 11-month-old might start showing signs of wanting to feed themselves. Learning to use a spoon is a tricky – and messy – business but do try and encourage this desire to try new things. It will take a lot of practise before most of the food ends up in their mouth rather than down their bib and on the floor, so offer help if they need it. Your baby may also like gripping their sippy cup with two hands and drinking themselves, but be prepared for them to toss their cup onto the floor when they've finished, rather than stand it up on the table!
Understanding "no!"
Your 11-month-old definitely understands the word "no" by now, but they will probably still ignore you when you say it! If you find yourself saying "no" all the time, it might be worth considering other ways of deterring your baby from doing things they shouldn't. Unfortunately, the more they hear the same word the less impact it will have, so you want to save it for when they are doing something dangerous. Instead, if baby is just doing something you'd rather they didn't, try distraction and offer a toy or book to divert their attention away.
It's important to start setting boundaries at this age, so you can help your baby understand what is allowed and what isn't. Babies are naturally curious, so they need you to help teach them and guide them.
Time for a check-up
Between 10-12 months your baby will have a development review with your health visitor. You should receive a questionnaire, known as the "Ages and Stages Questionnaire" or the ASQ-3, through the post to fill in before the review. The questionnaire will cover learning, language and behaviour, among other topics. You'll have time to go through the questionnaire and observe your baby at home, to see how they are developing, for example if they can sit unaided, if they are crawling or walking, if they can see an object across the room and if they are making recognisable babbling noises. It helps you and your health visitor understand how your baby is developing. It also gives you the chance to talk to your health visitor about any concerns you have or ask any questions you need to.
Things to try with baby this month
- Introduce your baby to lots of new flavours and textures, with a healthy mixed fruit platter. Cut up lots of different fruit (in safe, baby-friendly shapes and sizes) and let your baby help themselves.
- Blow bubbles for your baby and encourage them to try and pop them as they fall to the ground. This will definitely get your baby moving!
- Your 11-month-old will love action songs like 'Head, shoulders, knees and toes' and 'Wind the bobbin up'. Singing helps with communication skills and the actions will appeal to their fun side.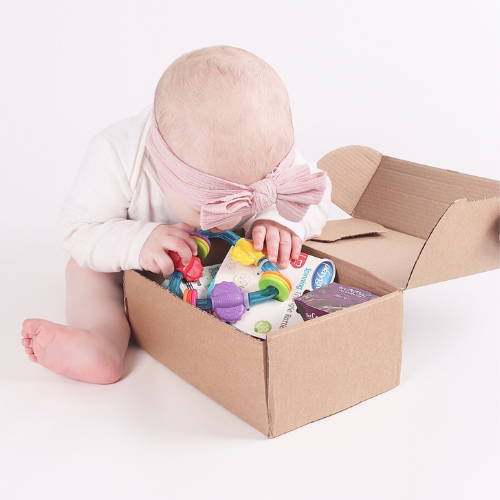 Little Fawn Box is a monthly subscription box for Mum and Baby, from her 20th week of pregnancy, right up to when baby is 3 years old.
Our boxes contain 5 or more products, always with a value of over £30. Our subscriptions are a super fun and exciting way to discover new products and new brands that we know Mamas will love.
Our boxes are carefully tailored to suit your baby's stage (or pregnancy stage of course).