Squash Mac & Cheese with Sage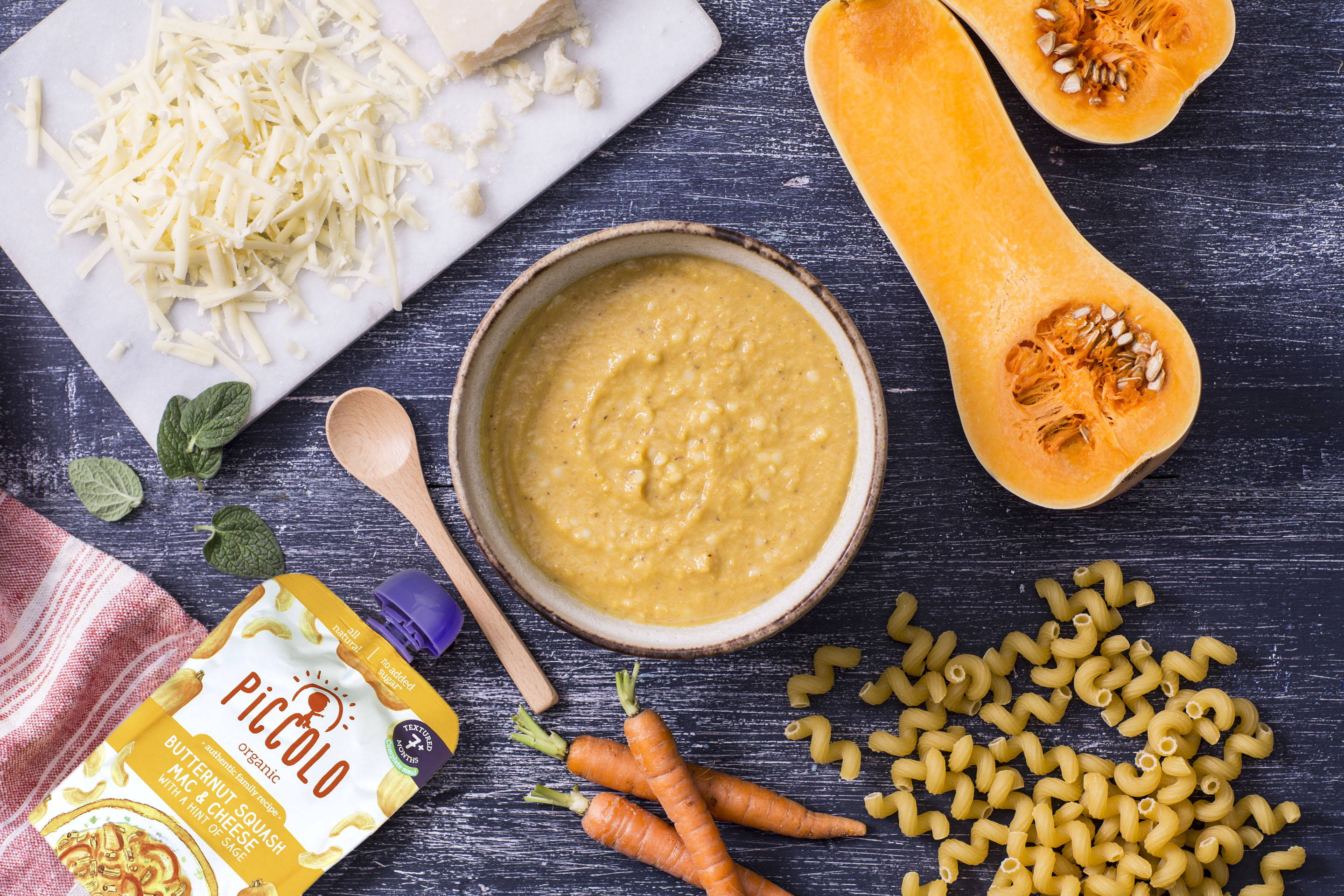 Ingredients:
250g macaroni or other short pasta
1 glug of extra-virgin olive oil
1 knob of butter
1/2 medium onion, finely diced
200g butternut squash peeled and chopped (or frozen cubes of prepared butternut squash, defrosted)
1 carrot, peeled and chopped
1 tablespoons of plain flour
100ml low salt vegetable stock
150ml full fat milk or single cream
150ml full fat milk or single cream
80g cheddar cheese, grated
20g Parmesan or any other hard cheese, grated
1 tsp fresh or dried sage chopped
Method:
1. Heat a large pan of water and cook the pasta according to packet instructions.
2. In the meantime, make the sauce.
3. Heat a medium heavy bottomed pot over medium heat. Add the extra-virgin olive oil and butter. When the butter melts into the oil, add the onion and cook for a few minutes until softened. Add the butternut squash and carrot cubes. Cook for 8-10 minutes until the vegetables have softened.
4. Add the flour and mix through the vegetables and cook together 1 to 2 more minutes.
5. Whisk in the stock and milk and bring the sauce to the boil. Stir in cheeses and the sage. Blend the sauce with a stick blender.
6. Drain cooked pasta well and combine with sauce. You can either serve as is, or place in a ramekin and grate over a little extra cheese and place under the grill for a few minutes to brown.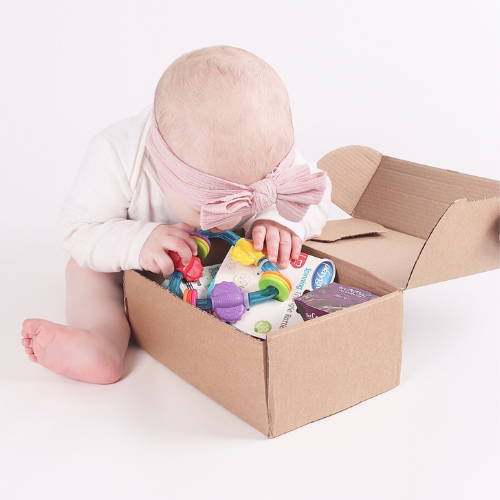 Little Fawn Box is a monthly subscription box for Mum and Baby, from her 20th week of pregnancy, right up to when baby is 3 years old.
Our boxes contain 5 or more products, always with a value of over £30. Our subscriptions are a super fun and exciting way to discover new products and new brands that we know Mamas will love.
Our boxes are carefully tailored to suit your baby's stage (or pregnancy stage of course).