Raspberry & Coconut Custard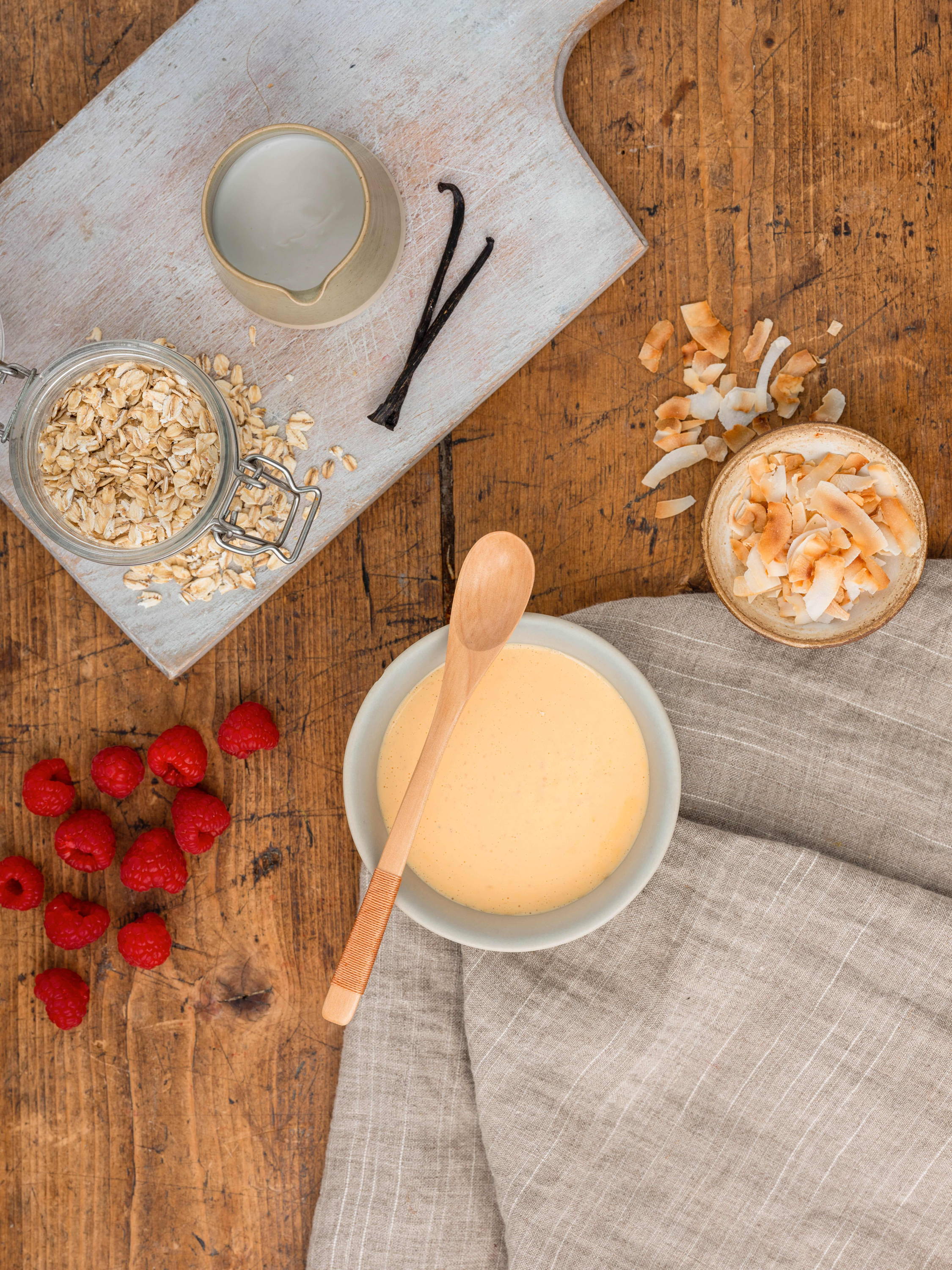 Ingredients:
100ml full fat milk
2 tsp whizzed up oats
1 egg yolk
1 tsp desiccated coconut
50g fresh raspberries
1 tsp toasted desiccated coconut to serve
Drop of vanilla essence
Method:
Finely mill your oats (you can also use cornflour if you would prefer). In a saucepan, whisk the milk into the oats, make sure you add it slowly so it doesn't go lumpy.
Whisk in the egg yolk, and over a gentle heat, keep stirring until the custard starts to thicken.
After about five minutes of whisking, add the coconut and vanilla and continue to whisk for another couple of minutes until you have a thick custard like consistency.
Serve the warm custard with fresh raspberries and some extra toasted desiccated coconut or with some chopped banana.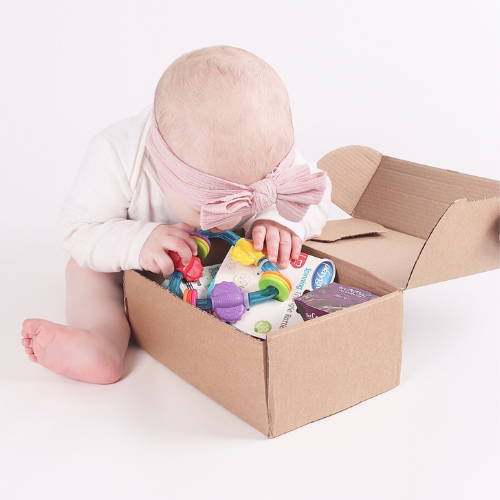 Little Fawn Box is a monthly subscription box for Mum and Baby, from her 20th week of pregnancy, right up to when baby is 3 years old.
Our boxes contain 5 or more products, always with a value of over £30. Our subscriptions are a super fun and exciting way to discover new products and new brands that we know Mamas will love.
Our boxes are carefully tailored to suit your baby's stage (or pregnancy stage of course).