Courgette & Salmon with Yoghurt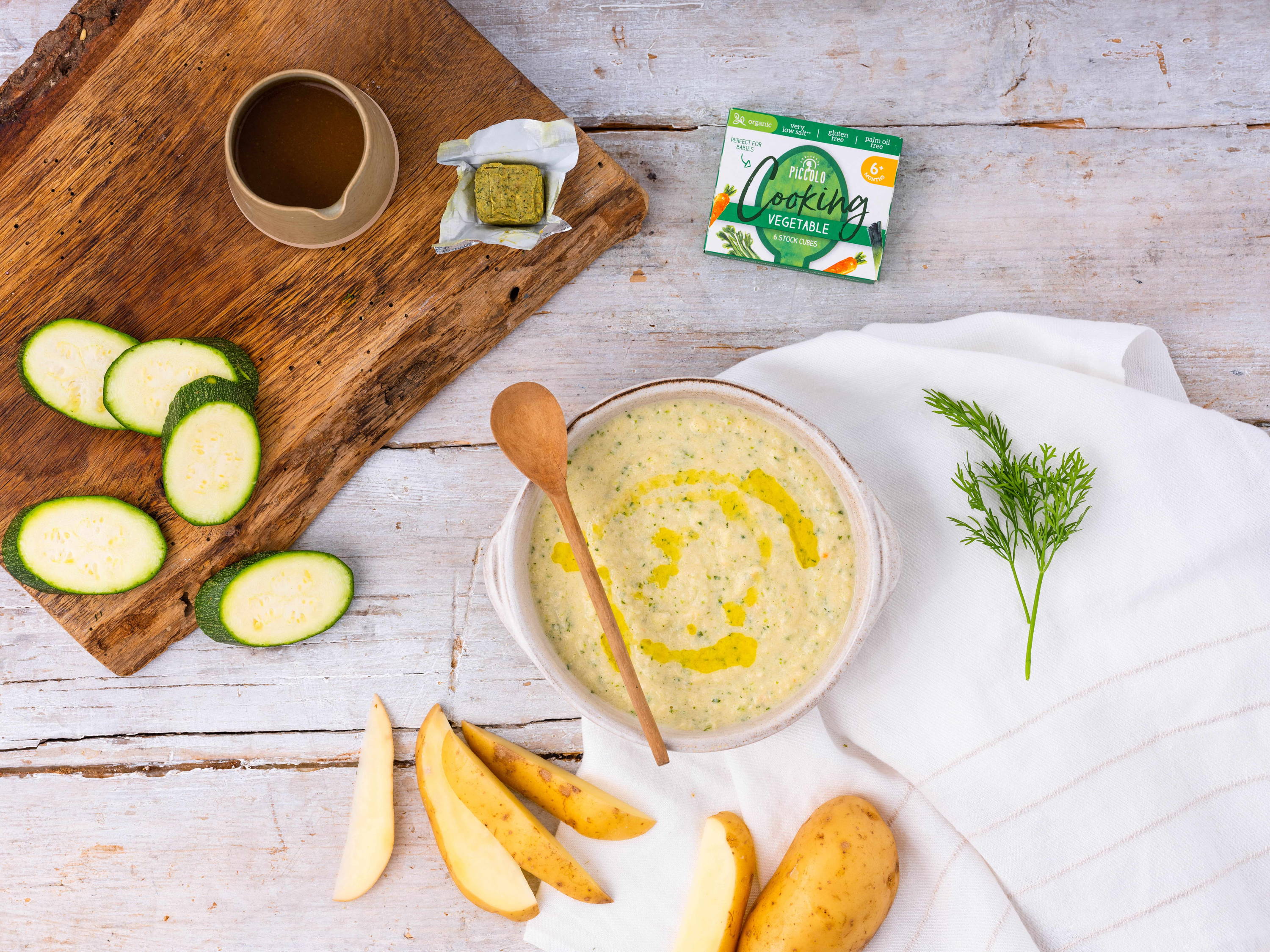 Ingredients:
1 courgette, roughly chopped
1 medium sized potato, peeled and roughly chopped
1 salmon fillet, skin removed
200ml boiling water
1 piccolo vegetable stock cube
2 tbsp full fat yoghurt
1 tsp olive oil
1 tbsp fresh dill
Method:
Place the chopped vegetables into a saucepan, place the salmon over the vegetables and the crumbled stock cube and boiling water.
Bring to the boil, reduce heat, cover and simmer for 15 minutes.
Lift the salmon out of the pan, setting aside the vegetables and cooking liquid and break it into pieces with a fork, checking carefully for any bones.
Place the vegetables, fish, half the cooking liquid, olive oil, yoghurt and dill into a bowl and puree with a hand blender until smooth, adding any extra cooking liquid if needed to make a smooth puree.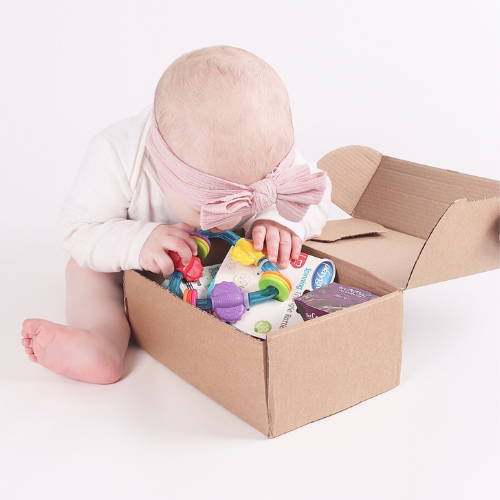 Little Fawn Box is a monthly subscription box for Mum and Baby, from her 20th week of pregnancy, right up to when baby is 3 years old.
Our boxes contain 5 or more products, always with a value of over £30. Our subscriptions are a super fun and exciting way to discover new products and new brands that we know Mamas will love.
Our boxes are carefully tailored to suit your baby's stage (or pregnancy stage of course).