Chicken Noodle Soup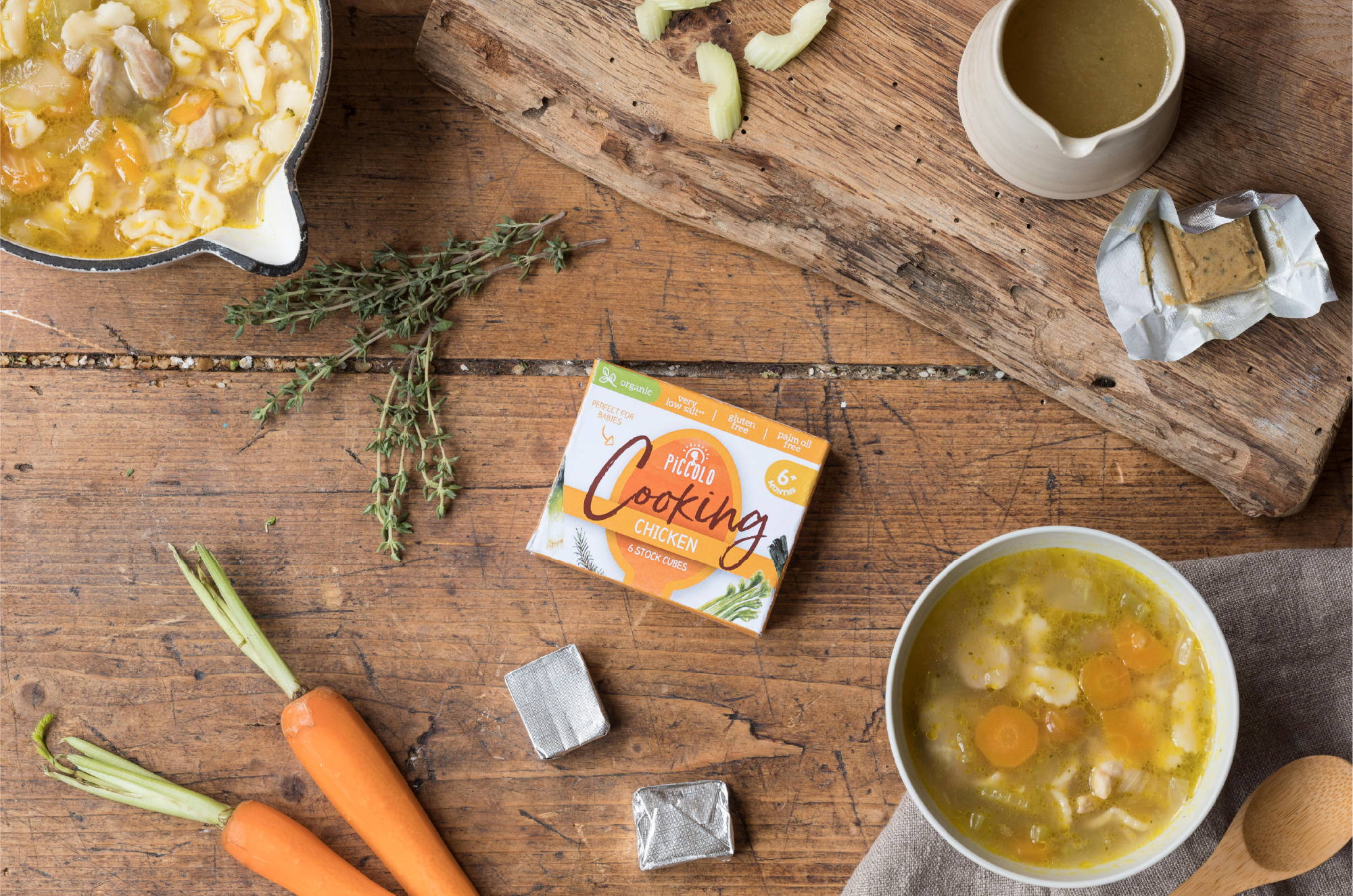 Ingredients:
1 tsp olive oil
½ small onion, peeled and finely chopped
1 garlic clove, crushed
1 carrot, peeled and finely chopped
1 celery stalk, chopped
150mlwater
1cube Piccolo chicken stock
1 skinless chicken thigh or breast, chopped
50g fine noodles or Piccolo baby pasta
1 teaspoon fresh or dried thyme, chopped
Method:
1. Heat the oil in a large lidded saucepan. Once hot add in the onions and cook for a few minutes before adding the garlic. Cook for 5 more minutes until starting to go translucent.
2. Add the carrots and celery to the onion mix and continue to cook for a few minutes.
3. Add the chicken pieces and brown on all sides for a few minutes while you prepare the stock. Bring the water to boil and in a jug mix the stock cube in the water until it has dissolved with no lumps left
4. Add to the vegetables and chicken with the thyme and mix together. Bring to the boil and reduce the heat to medium-low.
5. Add the noodles or pasta and simmer until chicken and pasta is cooked through and tender, about 15 minutes
6. If needed, transfer to food processor or blender and puree until smooth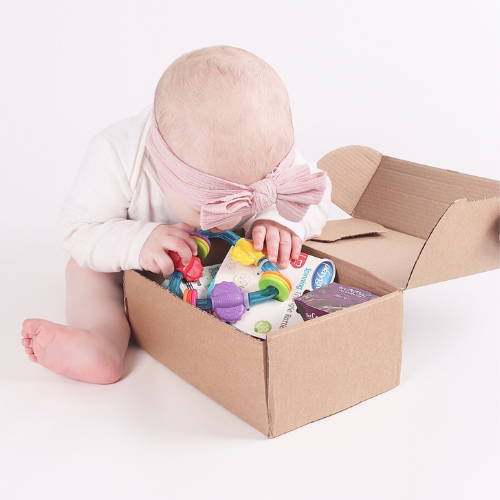 Little Fawn Box is a monthly subscription box for Mum and Baby, from her 20th week of pregnancy, right up to when baby is 3 years old.
Our boxes contain 5 or more products, always with a value of over £30. Our subscriptions are a super fun and exciting way to discover new products and new brands that we know Mamas will love.
Our boxes are carefully tailored to suit your baby's stage (or pregnancy stage of course).