Carrot & Sweet Potato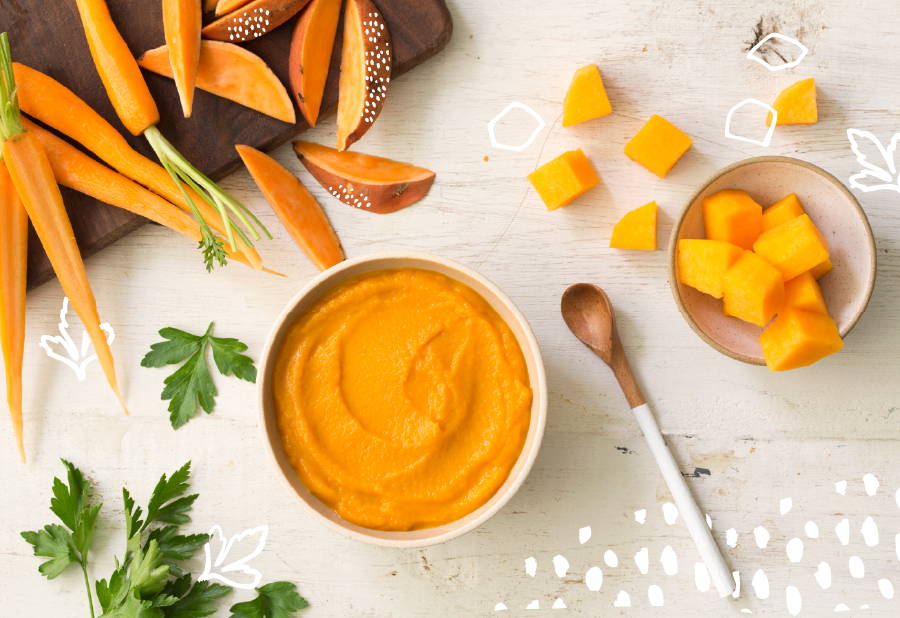 Ingredients:
Dash of olive oil
1 medium sweet potato, peeled and roughly chopped
100g butternut squash, peeled, chopped and de-seeded
2 carrots, peeled and roughly chopped
1 small clove of garlic, peeled and crushed
¼ tsp of dried parsley or 3/4 leaves of fresh parsley
100ml of salt free stock or boiling water
Method:
Heat the oil in a medium sized saucepan. Add the garlic and stir for a minute before adding the carrot, sweet potato and butternut squash. Stir on a medium heat for a few minutes.
Add the stock and stir in the parsley. Place a lid on and cook for around 10 minutes until the vegetables are soft.
Reserve around half of the stock by pouring it into a mug. Blend the vegetables and add more water to get to the consistency you want.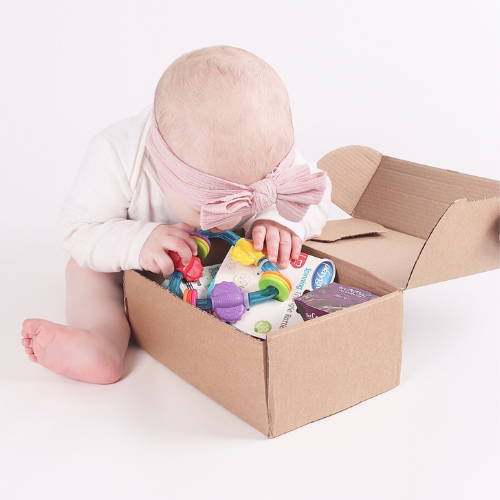 Little Fawn Box is a monthly subscription box for Mum and Baby, from her 20th week of pregnancy, right up to when baby is 3 years old.
Our boxes contain 5 or more products, always with a value of over £30. Our subscriptions are a super fun and exciting way to discover new products and new brands that we know Mamas will love.
Our boxes are carefully tailored to suit your baby's stage (or pregnancy stage of course).