Apple Pie Overnight Oats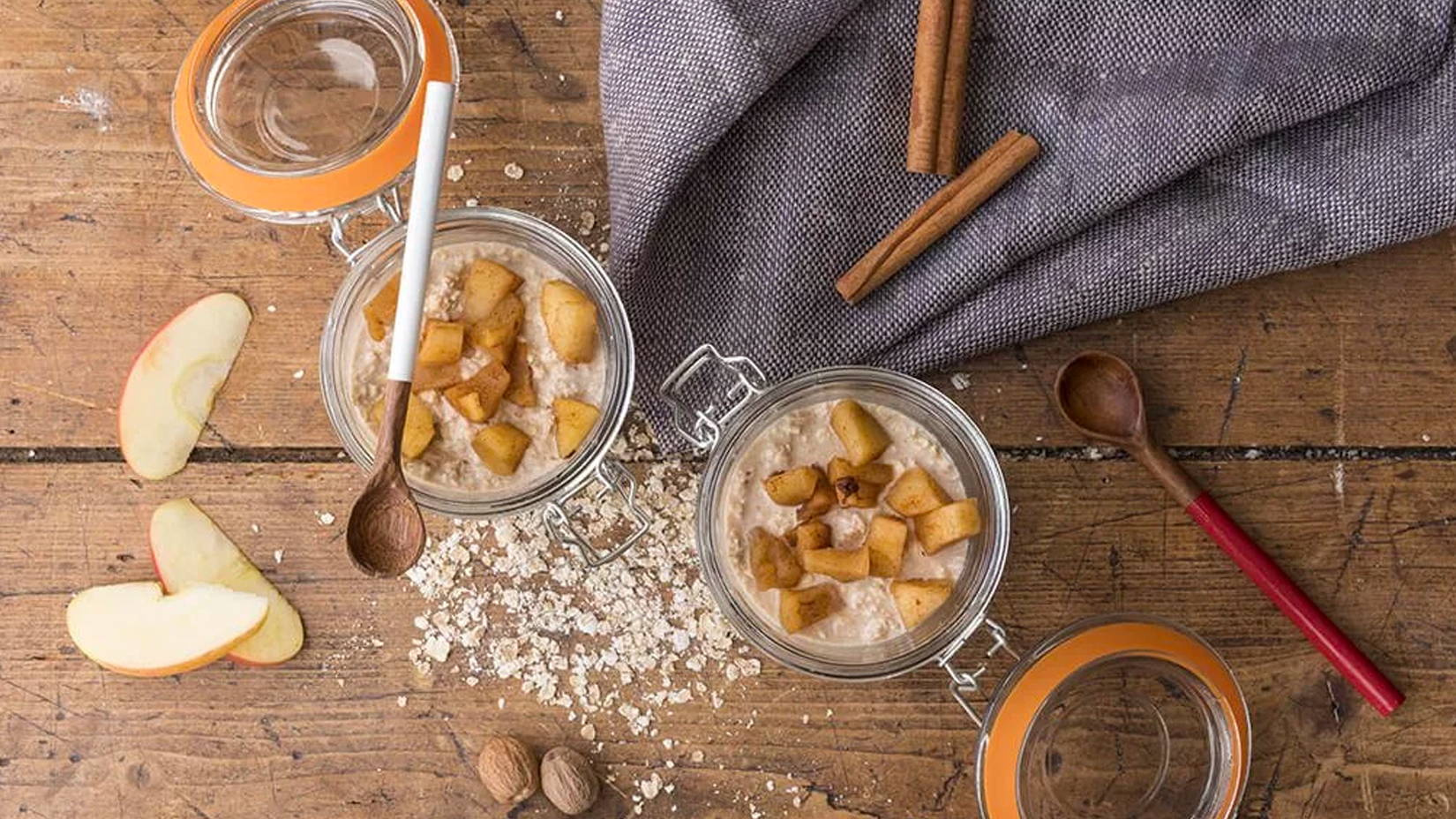 Ingredients:
200g rolled oats
1 tsp ground cinnamon
pinch ground nutmeg
1 teaspoon maple syrup (not suitable for children under 12 months)
100g apple & cinnamon fruit pouch or apple puree
250ml milk such as almond or oat milk
Pinch of nutmeg
1 medium eating apple peeled, cored and chopped into small chunks
1/2 tsp ground cinnamon
For the apple pie filling:
1 teaspoon maple syrup
120ml water
Method:
1. Place the oats, cinnamon, nutmeg, apple puree and maple syrup (if using) into a medium sized bowl and stir to combine. Cover the bowl with cling film and place in the fridge for at least 6 hours, overnight if possible.
2. Make the apple pie filling: Place the chopped up apples, cinnamon, nutmeg, salt, maple syrup and water into a small saucepan and place over a medium heat.
3. Bring to a boil, stirring continuously. Once boiling, turn the heat down to low and cook for 5-7 minutes, stirring frequently, until thick and the apples are tender. You want them soft, but with a little bite still...
4. To serve: Divide the oats into 2-3 servings and top each with the apple pie filling. Serve warm or cold. To warm, place in the microwave for 1-2 minutes, until desired warmth is reached.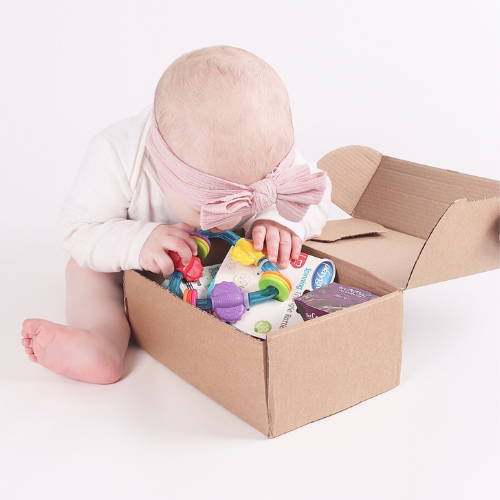 Little Fawn Box is a monthly subscription box for Mum and Baby, from her 20th week of pregnancy, right up to when baby is 3 years old.
Our boxes contain 5 or more products, always with a value of over £30. Our subscriptions are a super fun and exciting way to discover new products and new brands that we know Mamas will love.
Our boxes are carefully tailored to suit your baby's stage (or pregnancy stage of course).