W H I S K • P O M • P O M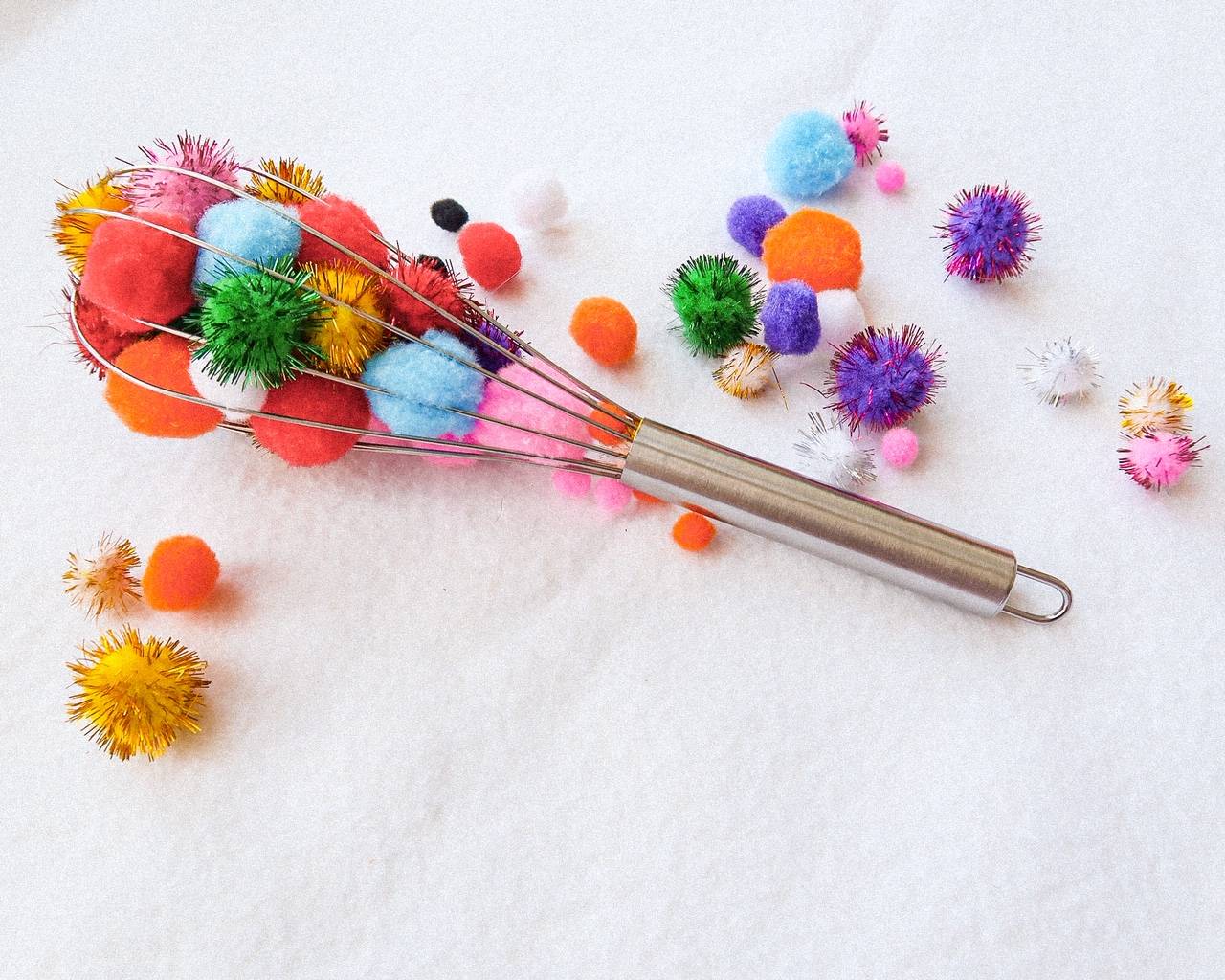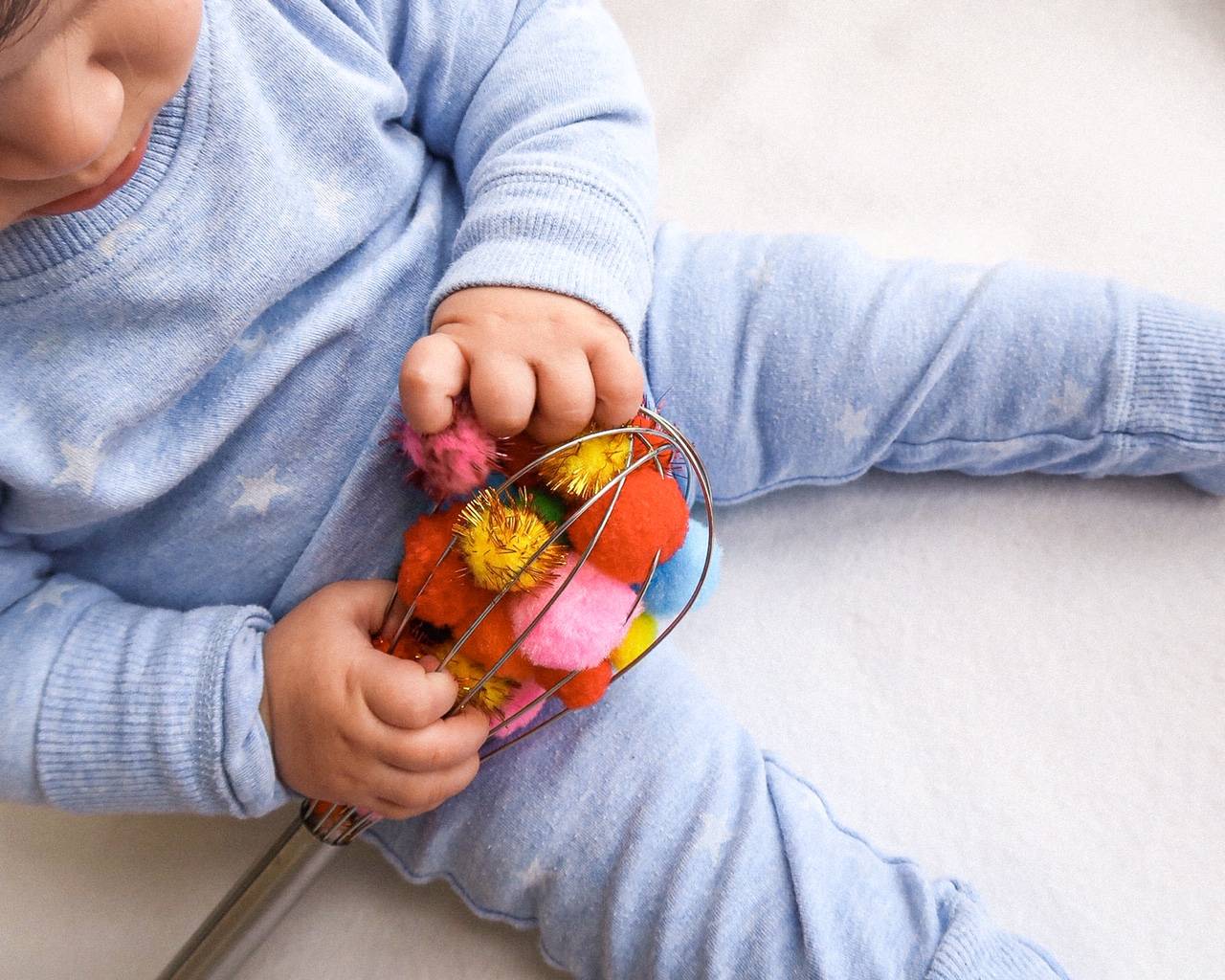 This is a super fun fine motor activity for babies. And it's so simple it takes no time to set up!
This is a great way to support your child's fine motor skill and challenges them to use their fingers in different ways.
These pom poms can be used in many different ways and they will keep the little one's entertained for so long.
Parental supervision REQUIRED! Pom poms can be chocking hazards