Under-water Adventure Sensory Activity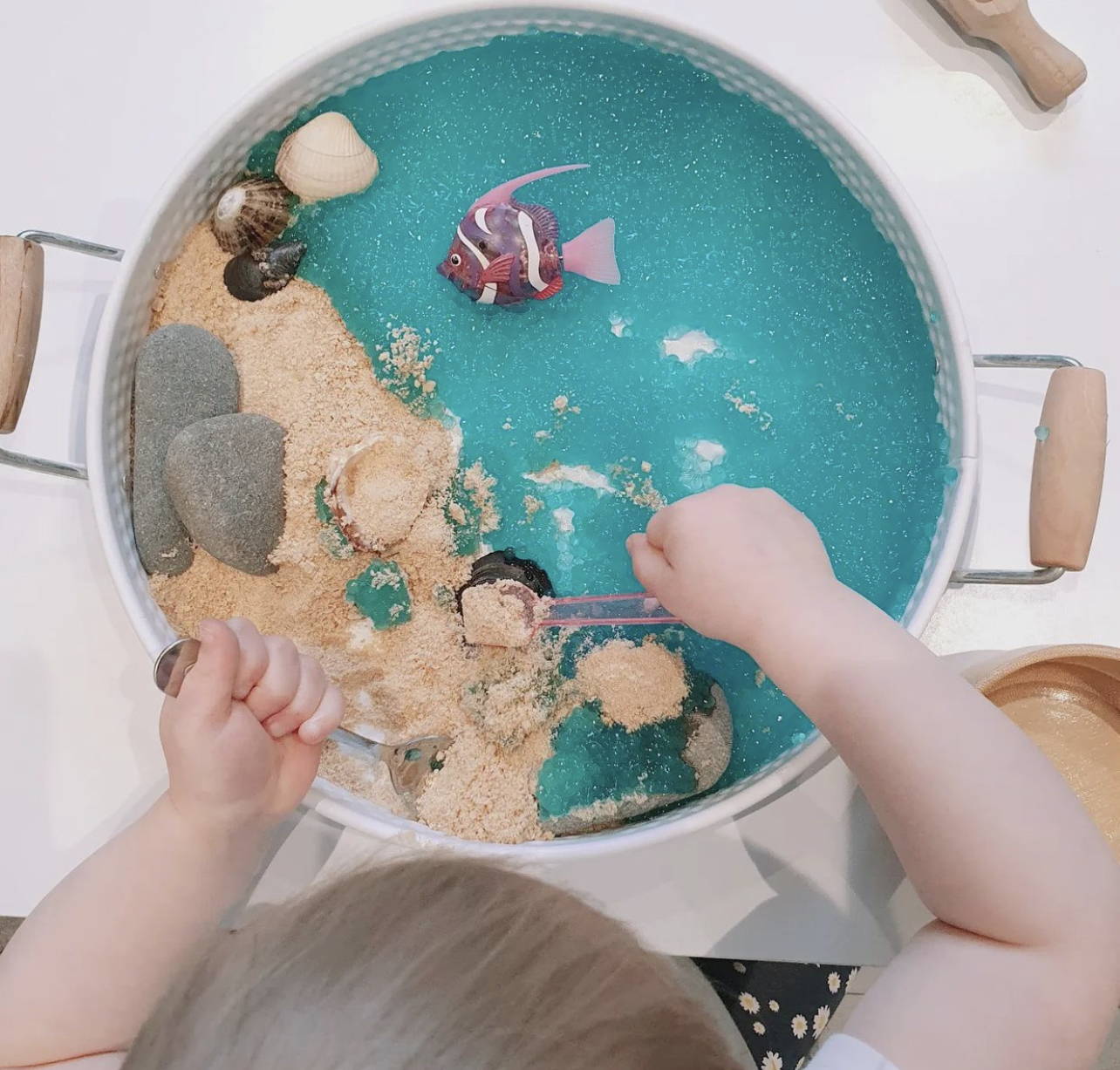 It's time for an under-water adventure where your little ones can explore (and taste 🤤) the deep blue sea 🌊. Thanks for sharing this Sandy Beach Sensory Play, @funwith.florence. Now let's have some wet, messy fun!
What you need:
- Sensory basket
- Cereal (preferably brown in shade)
- Tapioca beads
- Blue food colouring
- Beach toys
- Measuring cups, soup ladle or large spoon
What to do?
1. Blend cereal until smooth
2. Cook tapioca pearls in a covered pot until they are floating and tender (It's best to follow the specific instructions on your packet as brands can differ)
3. Add a few drops of blue food colouring to tapioca
4. Grab your sensory bin and fill it with the cooled tapioca and the cereal
5. Gather beach toys and place them in the sensory bin.
6. Grab your measuring cups, soup ladles or cooking spoons and place them beside the sensory bin.
What kind of learning opportunities does this craft provide?
- Hand-eye coordination
- Gross motor skills
- Fine motor skills
- Sensory exploration
Note: As with all of our activities, we recommend full supervision because, as we know, little ones like to explore with all of their senses - including their mouths!
Have fun exploring!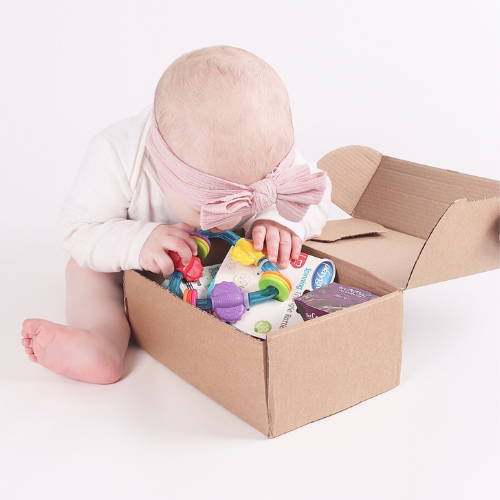 Little Fawn Box is a monthly subscription box for Mum and Baby, from her 20th week of pregnancy, right up to when baby is 3 years old.
Our boxes contain 5 or more products, always with a value of over £30. Our subscriptions are a super fun and exciting way to discover new products and new brands that we know Mamas will love.
Our boxes are carefully tailored to suit your baby's stage (or pregnancy stage of course).