Tummy Time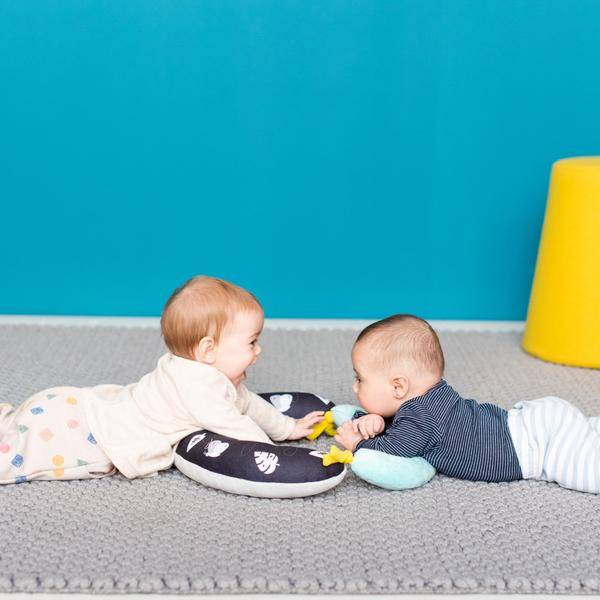 Tummy Time is one of baby's first playtimes and the most important!
Not all babies enjoy tummy time, but they really need some time on that tiny tummy to develop those much needed neck and spine muscles.
Tummy Time is an activity usually done during the day when your baby is awake and on their stomach. It is a crucial exercise for baby's motor, visual, and sensory development.
Try to make tummy time fun and interesting for baby by adding some great sensory items.
One of our favourite is to create a sensory path, for this activity.
Fill some ziplock bags with fun colourful sensory items (tin foil, coloured water, glitter, gel the list is endless) and secure to the floor with tape. This activity promotes and encourages movement across the floor, as baby explores each exciting bag.
If baby isn't moving around yet, a great tummy time activity is having the same idea as the ziplock bags but pop the sensory items in bottles, place the bottles in baby's eye-line and watch as they explore all the different exciting visual things.
Happy exploring!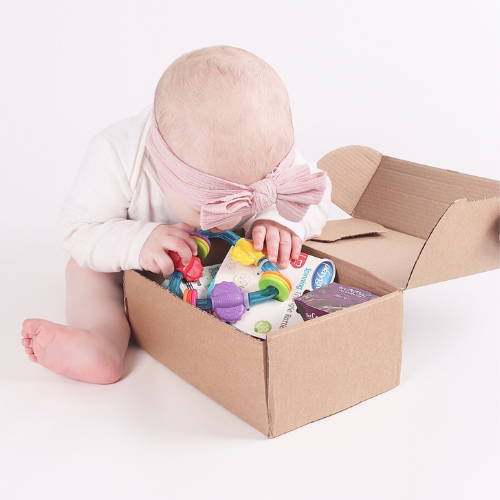 Little Fawn Box is a monthly subscription box for Mum and Baby, from her 20th week of pregnancy, right up to when baby is 3 years old.
Our boxes contain 5 or more products, always with a value of over £30. Our subscriptions are a super fun and exciting way to discover new products and new brands that we know Mamas will love.
Our boxes are carefully tailored to suit your baby's stage (or pregnancy stage of course).