T A S T E • S A F E • F O A M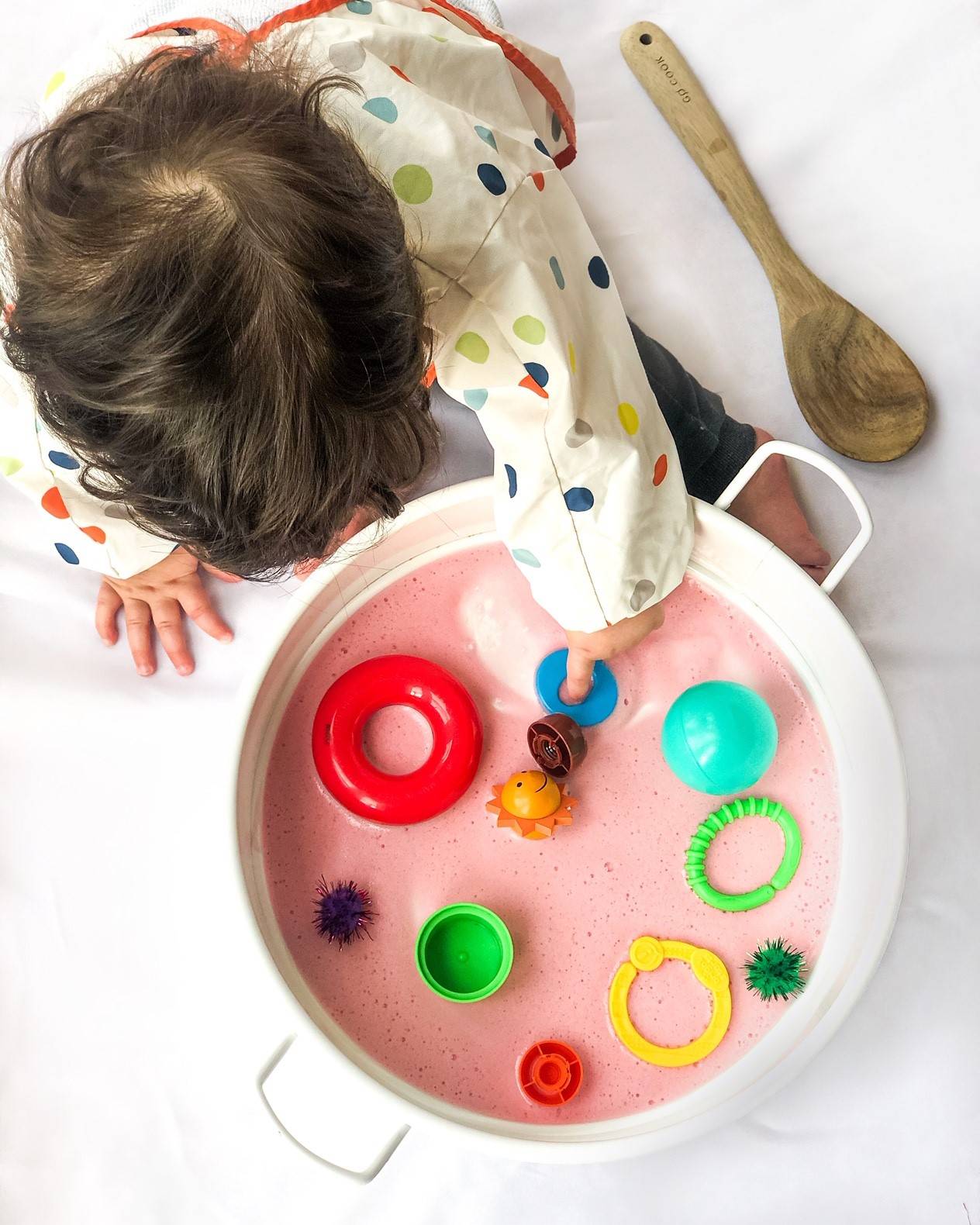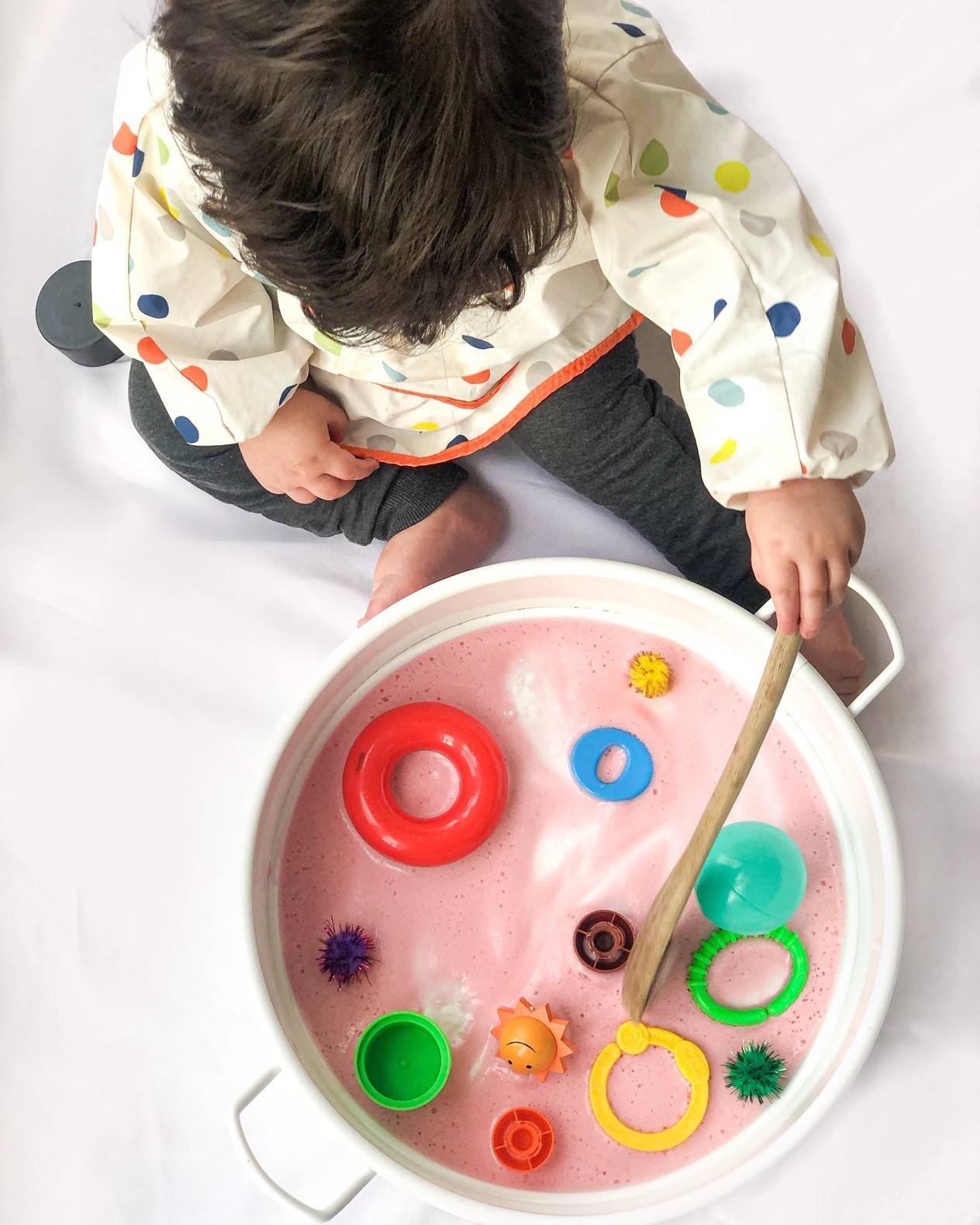 This is a super quick and easy, taste safe, messy'ish' sensory play, that holds up a long time.
When you blend chickpea liquid it turns into a amazing textured foam.You can add any objects or toys you like, here we used any random toys around the house that looked like the letter O or number 0, or are circle shaped.
Exploring and discovering with sensory play offers many learning opportunities for growing minds. Sensory play also supports many senses such as; smell, touch, sight, taste and hearing.
All you need for this is:
- Chickpea liquid
- Cream of tarter OR Baking powder (optional)
- Food colouring of your choice
- Any toys or objects
1. Use a can or a jar of chickpeas and empty the liquid into a bowl
2. Add few drops of your food colouring
3. Add 1/2 tsp of cream of tarter OR baking powder
4. Using hand or stand mixer, beat the mixture for 5 minutes
And that's it. You've created a super fun, taste safe activity.
Supports with;
- Fine motor skill
- Cognitive development
- Experimental play
- Building vocabulary
* Please do not leave baby unattended with any of these activities