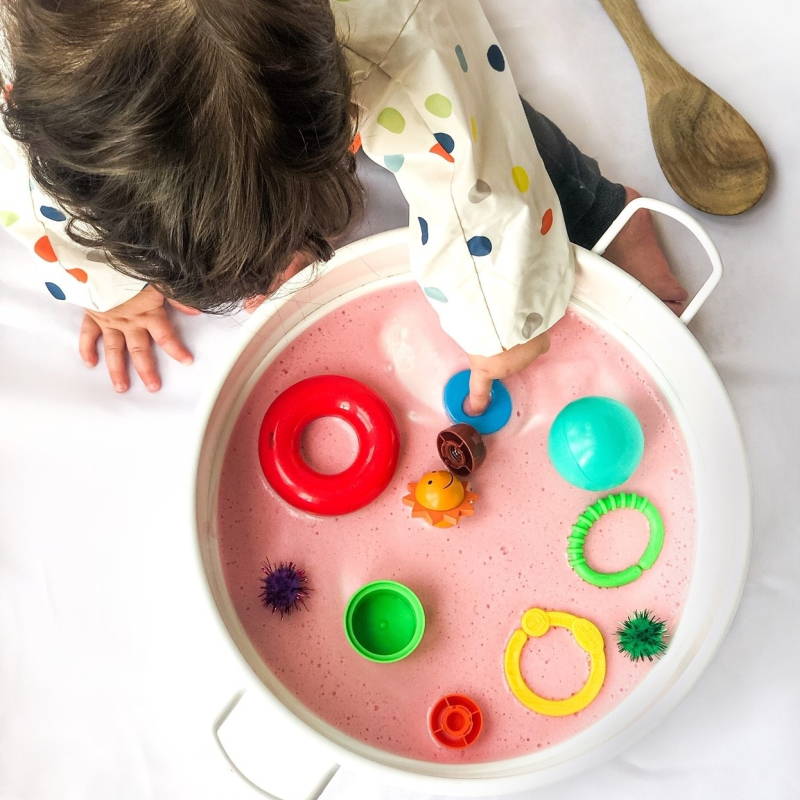 This is a super quick and easy, taste safe, messy(ish) sensory play activity, that entertains for a long time.
When you blend chickpea liquid it turns into a amazing textured foam. You can add any objects or toys you like, here we used any random toys around the house that looked like the letter O or number 0, or are circle shaped.
Exploring and discovering with sensory play offers many learning opportunities for growing minds. Sensory play also supports many senses such as; smell, touch, sight, taste and hearing.
All you need for this is:

- Chickpea liquid
- Cream of tarter OR Baking powder (optional)
- Food colouring of your choice
- Any toys or objects
1. Use a can or a jar of chickpeas and empty the liquid into a bowl
2. Add few drops of your food colouring
3. Add 1/2 tsp of cream of tarter OR baking powder
4. Using hand or stand mixer, beat the mixture for 5 minutes
And that's it. You've created a super fun, taste safe activity.
Supports with;
- Fine motor skill
- Cognitive development
- Experimental play
- Building vocabulary
* Please do not leave baby unattended with any of these activities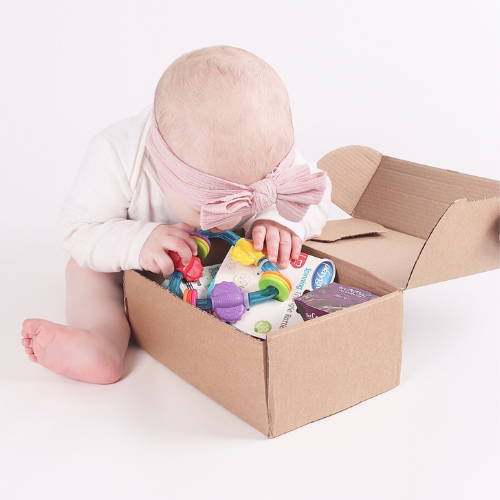 Little Fawn Box is a monthly subscription box for Mum and Baby, from her 20th week of pregnancy, right up to when baby is 3 years old.
Our boxes contain 5 or more products, always with a value of over £30. Our subscriptions are a super fun and exciting way to discover new products and new brands that we know Mamas will love.
Our boxes are carefully tailored to suit your baby's stage (or pregnancy stage of course).