Spill the Beans! Valentines Sensory Activity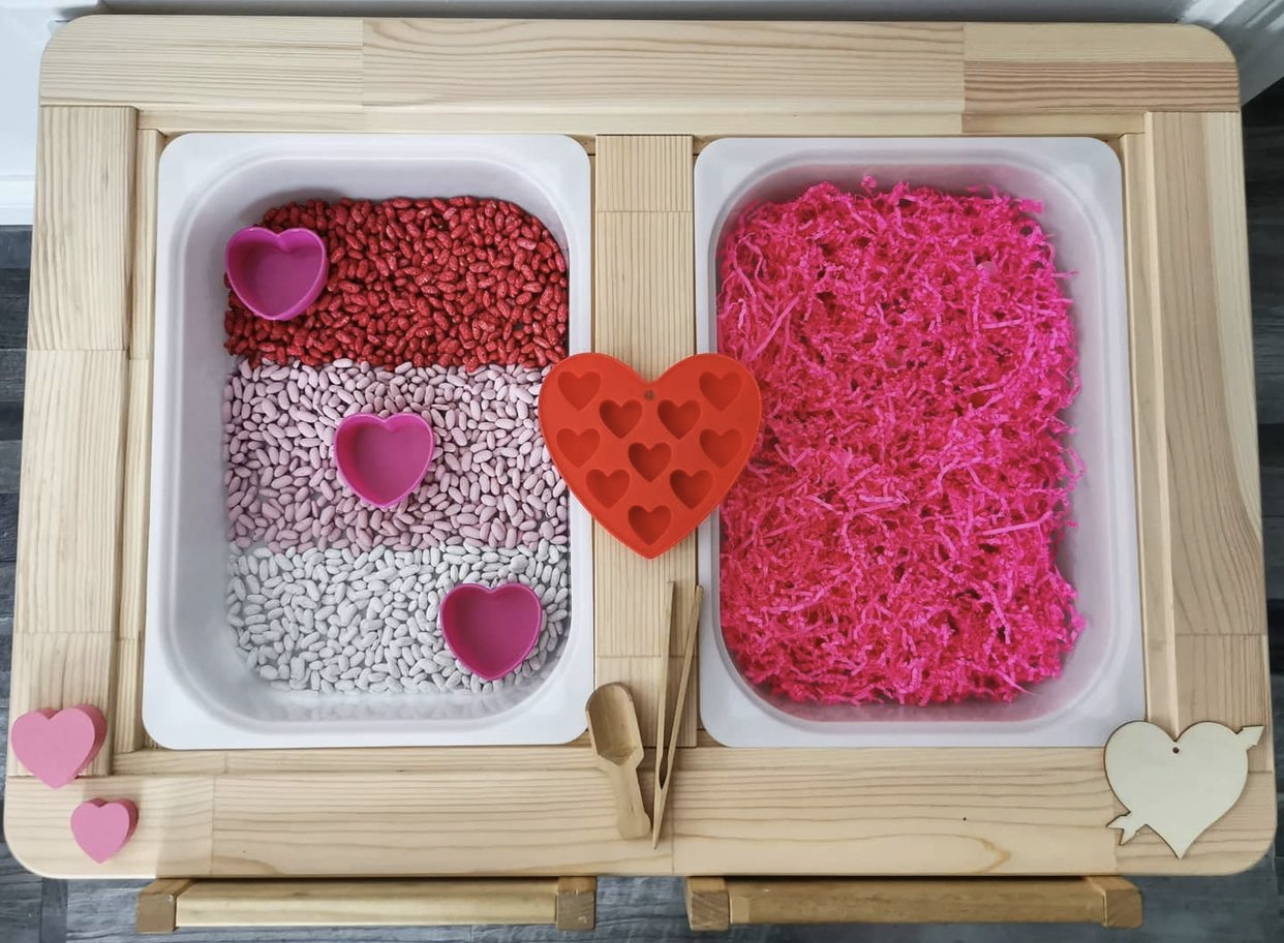 Spill the beans! - by @thrifty_crafty_mama

We've bean thinking about how to incorporate other fun shapes into our Valentine's sensory play and @thirty_crafty_mama has the answer - beans! With the addition of shredded paper and heart shapes, this is the perfect craft to show your little one "I love you".
All you need?

Raw beans (coloured with acrylic paint or food colouring), shredded paper, heart shapes (to hide), optional scoop, tongs and silicone muffin tin for sorting
What to do?
- Colour the beans with acrylic paint or food colouring and allow to dry
- Shred coloured paper and hide heart shapes within
- Provide tools for sorting such as a muffin tin, tongs and/or a scoop
What kind of learning opportunities does this craft provide?
- Filling, scooping, pouring and using tongs help develop fine motor skills
- Math concepts (less/more)
- Hand-eye coordination
- Shape recognition
- Gross motor skills
- Colour mixing/sorting
- Sensory exploration
- Creative thinking
- Problem-solving (hidden items)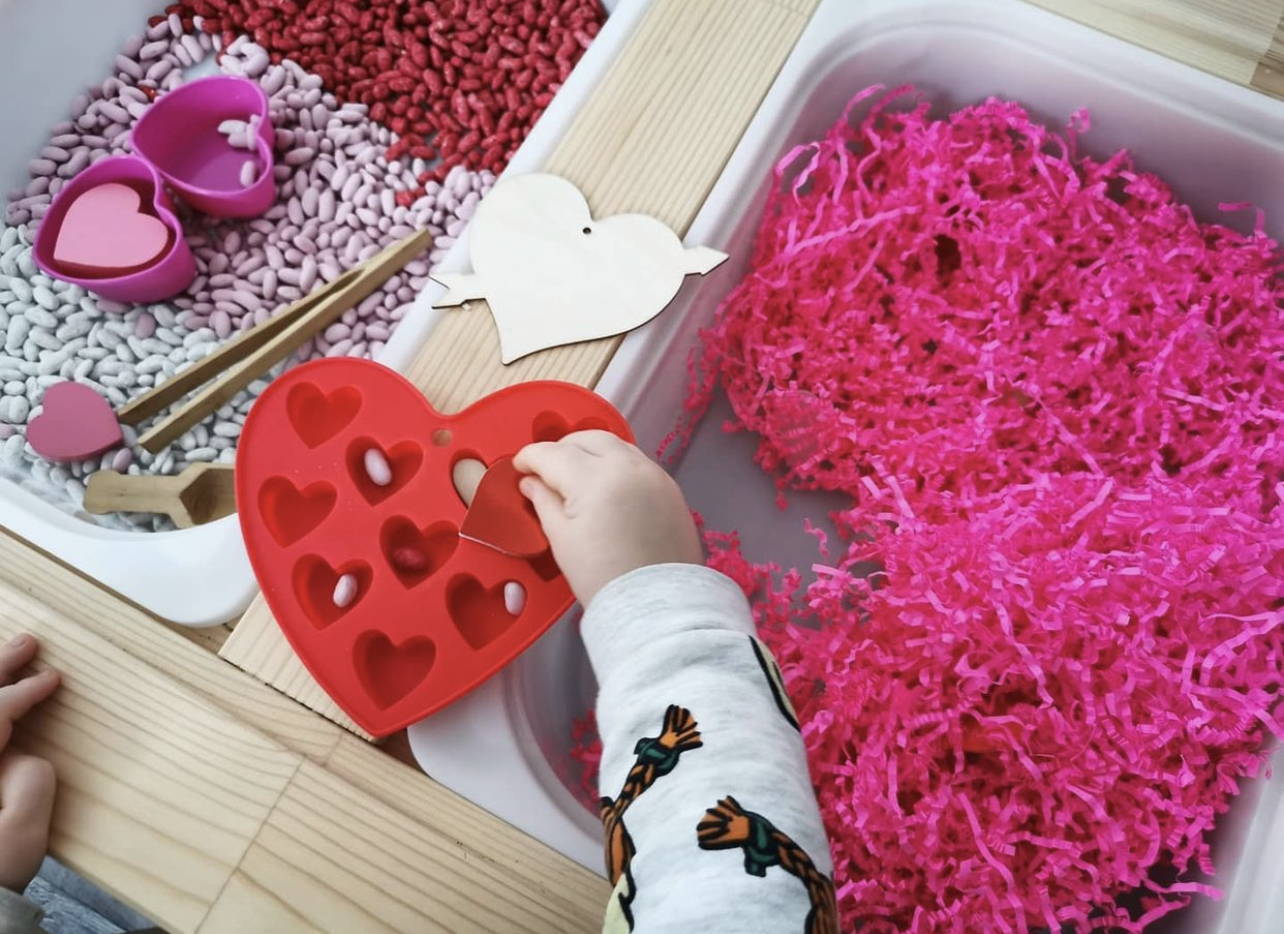 As with all of our activities, we recommend full supervision. Raw beans are the perfect size to get stuck in your little one's windpipe - so you want to ensure they don't ingest them! However your little one decides to enjoy this activity, it makes for an easy, virtually free way to combine sensory play, nature and creative mess! As with all of our activities, we recommend full supervision because, as we know, little ones like to explore with all of their senses - including their mouths!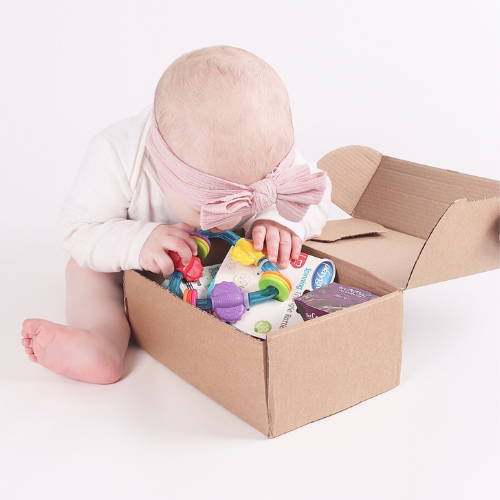 Little Fawn Box is a monthly subscription box for Mum and Baby, from her 20th week of pregnancy, right up to when baby is 3 years old.
Our boxes contain 5 or more products, always with a value of over £30. Our subscriptions are a super fun and exciting way to discover new products and new brands that we know Mamas will love.
Our boxes are carefully tailored to suit your baby's stage (or pregnancy stage of course).