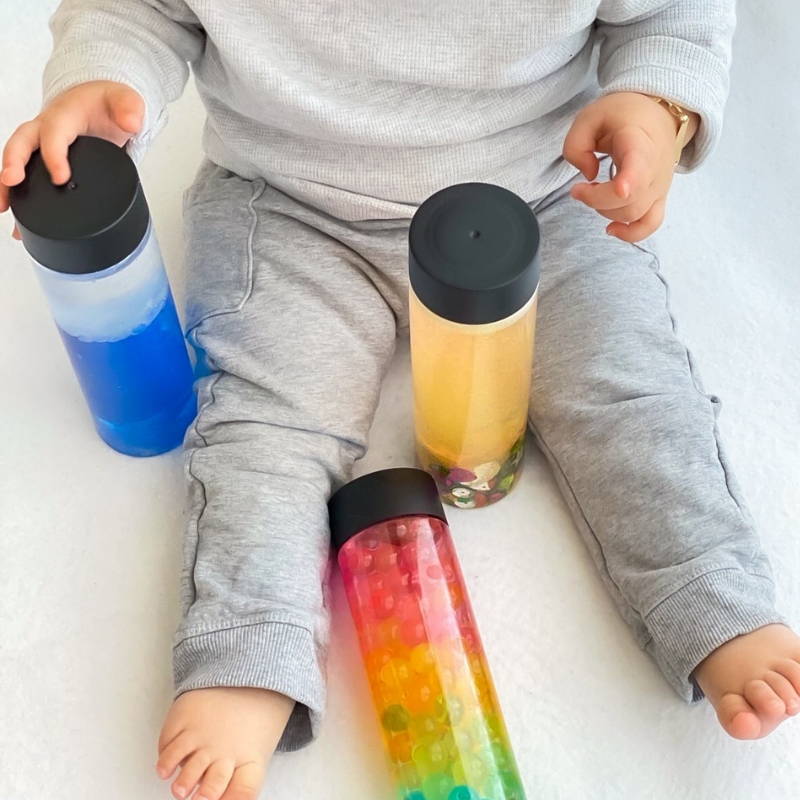 A non-messy sensory play!
These sensory bottles allow children to explore, imagine, discover, create and learn while engaging their senses.
They are great for all ages and are so simple to create.
All you need is the supplies and pour into the bottle. You can even use anything you have at home, rice, beads, scarves, foil even just water and olive oil!
The list below is the equipment we used but you can always change things and mix it up a bit.
Supplies we used:
Glittery blue ocean bottle
- Water
- Blue food colouring
- White Glitter
- Baby oil
Pour water half way of your bottle, add 2 drops of your food colouring and glitter. Stir until all combines. Then fill other half of the bottle with baby oil. When you swirl the bottle you will see that water and baby oil doesn't mix together... very satisfying and calming.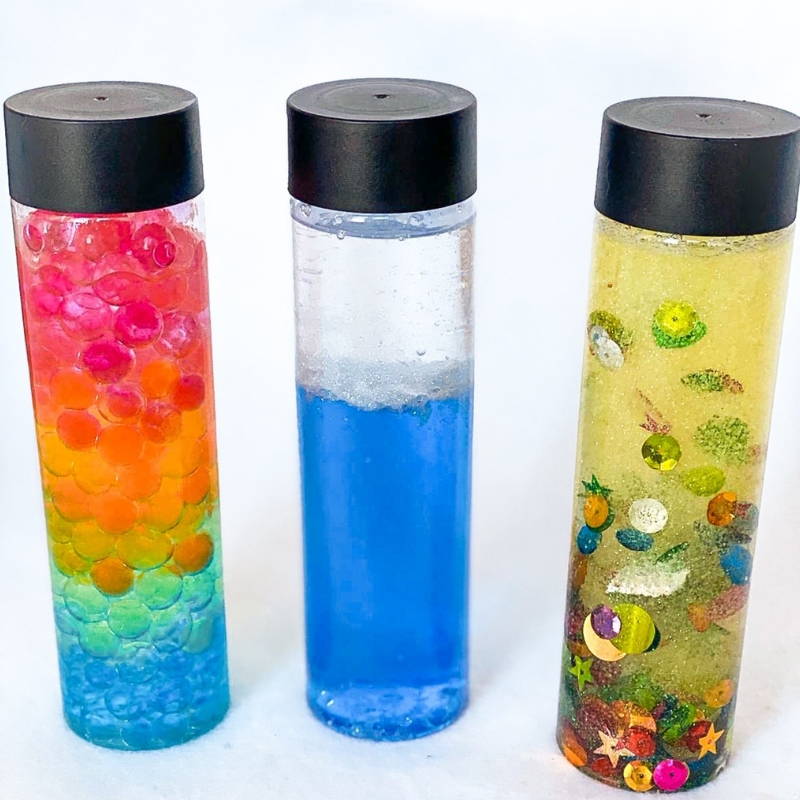 Rainbow Water Beads

- Water beads (Orbeez)
- Baby oil
First you will need to allow some time for your beads to grow in a water. (Ours took 4 hours).
Make sure you drain the access water. Layer the beads in any order, next pour your baby oil. The effect is so cool!!
Sequins Treasure
- Water
- Yellow Glitter
- Sequins
- Clear Glue
Fill your bottle 3/4, add your sequins and glitter. Then fill the rest of the bottle with clear glue (glue helps the sequins to float slowly). We loved watching shiny shapes in the yellow water.Make sure you glue the bottles lid once you are happy with your sensory bottle!
* Do not leave baby unattended whilst doing any of these activities.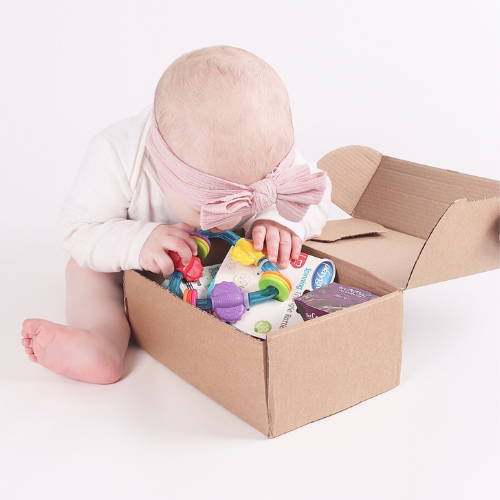 Little Fawn Box is a monthly subscription box for Mum and Baby, from her 20th week of pregnancy, right up to when baby is 3 years old.
Our boxes contain 5 or more products, always with a value of over £30. Our subscriptions are a super fun and exciting way to discover new products and new brands that we know Mamas will love.
Our boxes are carefully tailored to suit your baby's stage (or pregnancy stage of course).