Rainbow Easter Sensory Bin Activity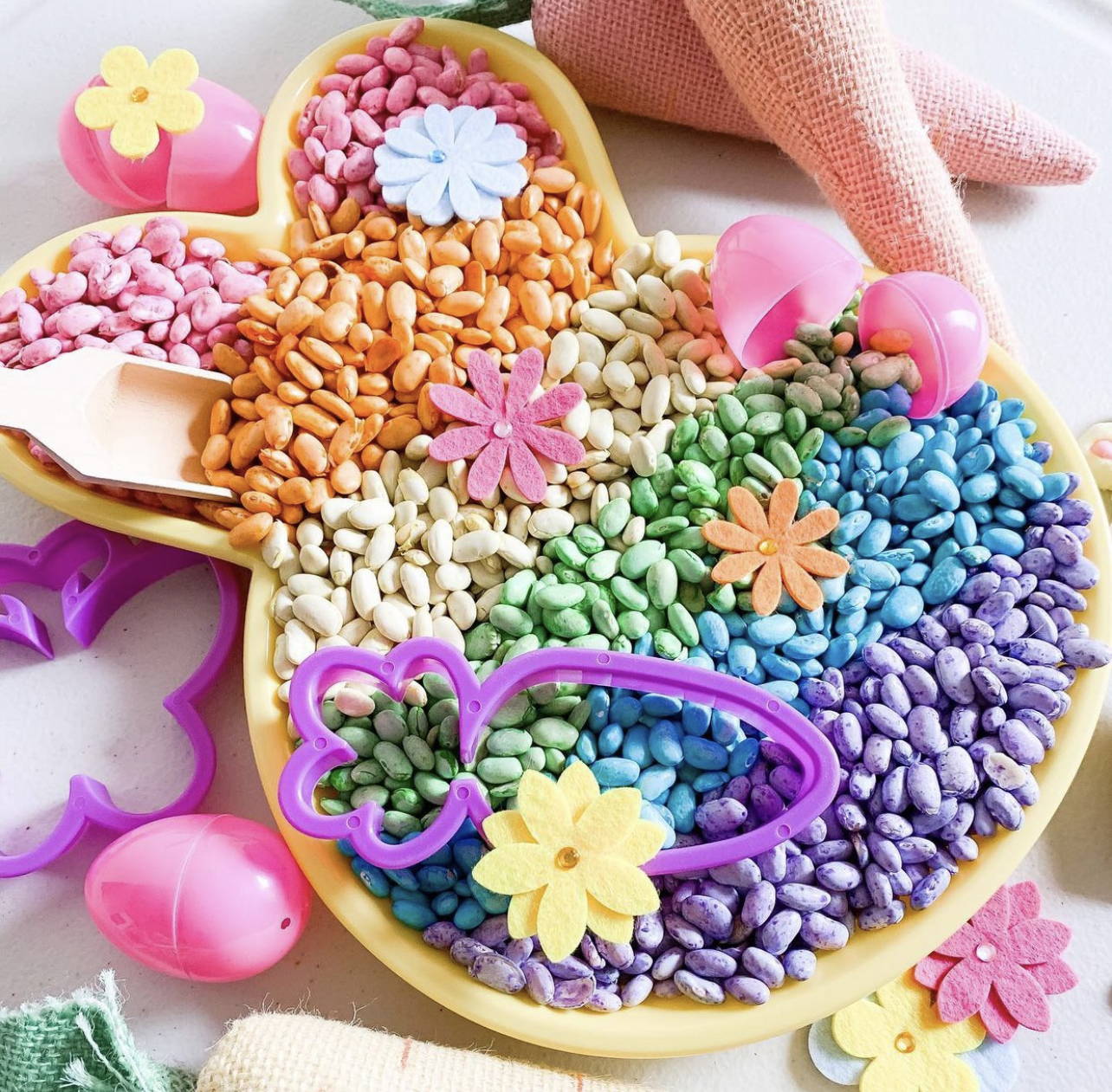 Rainbow Easter Sensory Bin - so easy but so much fun! Watch your little ones get wrapped up in this for hours of endless play. Well, hop to it. Link in bio on how to play!⁣
⁣
Thanks for sharing with us @mrs.rachelendres⁣
All you need?
- Sensory Bin (or an empty Little Fawn Box)
- Kidney beans or different types of beans in Rainbow colours
- Easter Eggs or other Easter toys
- Measuring cups, soup ladle or large spoon
What to do?
- Grab your sensory bin and fill with rainbow coloured beans
- Gather Easter eggs and other Easter toys and place them in the sensory bin.
- Grab your measuring cups, soup ladles or cooking spoons and place them beside the sensory bin.
Different ways your littles can play:
- Use the spoons and measuring cups to fill the Easter eggs
- Use the spoons and measuring cups for pouring and scooping
- Once eggs are full, shake them like maracas
What kind of learning opportunities does this craft provide?
- Hand-eye coordination
- Gross motor skills
- Fine motor skills
- Sensory exploration
Note: As with all of our activities, we recommend full supervision because, as we know, little ones like to explore with all of their senses - including their mouths!
Well, hop to it and enjoy!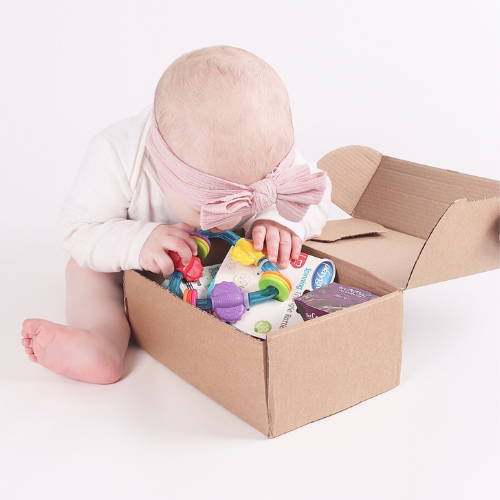 Little Fawn Box is a monthly subscription box for Mum and Baby, from her 20th week of pregnancy, right up to when baby is 3 years old.
Our boxes contain 5 or more products, always with a value of over £30. Our subscriptions are a super fun and exciting way to discover new products and new brands that we know Mamas will love.
Our boxes are carefully tailored to suit your baby's stage (or pregnancy stage of course).