Pop 'N' Play Bubble Sensory Activity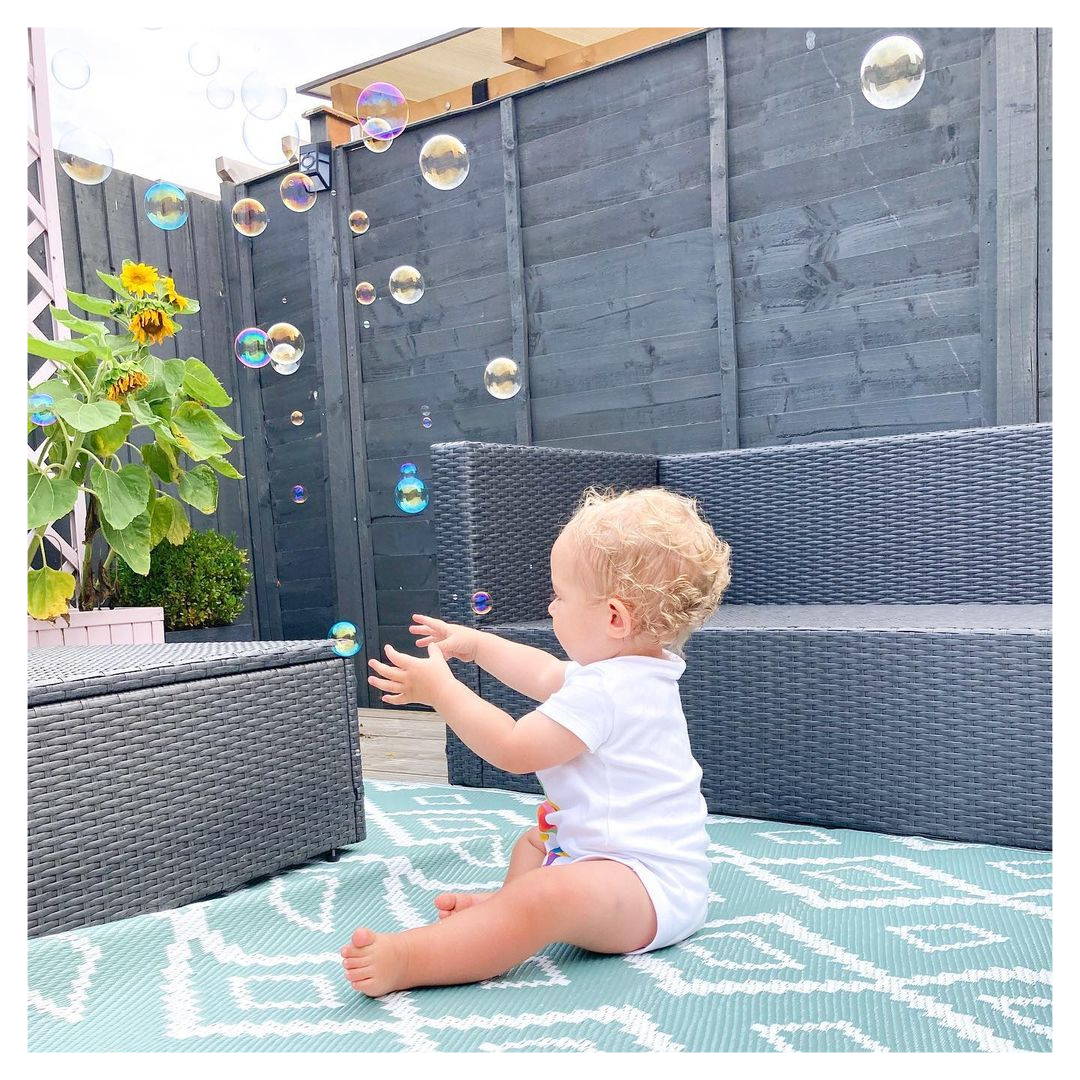 Your toddler will be bubbling with joy at this Pop 'N' Play Bubble Sensory Activity! Plus, it's not just fun for them, but pretty cheap for you to execute, too. We call that a win win 🤩
📸 & idea: @meghan_0x
All you need?
- 1 cup water
- 1 table spoon glycerin
- 1/4 cup natural
- Washing up liquid
What to do:
You can blow the bubbles around baby or if your baby is old enough, you can instruct them to blow the bubbles themselves and pop them.
Tips for bubble play:
1. Make sure the wand is not a size that babies or children can choke on.
2. Use a child friendly, non-toxic bubble mixture (see above).
3. Ensure that no soap gets in your child's eyes.
4. Be sure to make learning fun! Come back to it if your baby is not in the mood.
What kind of learning opportunities does this craft provide?
- Visual tracking skills
- Gross motor movement, balance and muscle tone development
- Fine motor development
- Hand-eye and foot-eye coordination
- Spatial awareness and directionality
- Body awareness
Note: As with all of our activities, we recommend full supervision because, as we know, little ones like to explore with all of their senses - including their mouths! Never leave your baby unattended with any toy or activity.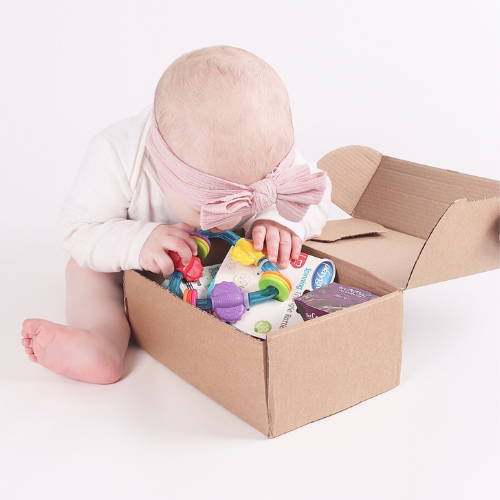 Little Fawn Box is a monthly subscription box for Mum and Baby, from her 20th week of pregnancy, right up to when baby is 3 years old.
Our boxes contain 5 or more products, always with a value of over £30. Our subscriptions are a super fun and exciting way to discover new products and new brands that we know Mamas will love.
Our boxes are carefully tailored to suit your baby's stage (or pregnancy stage of course).