Pom Pom Puzzle Valentines Sensory Activity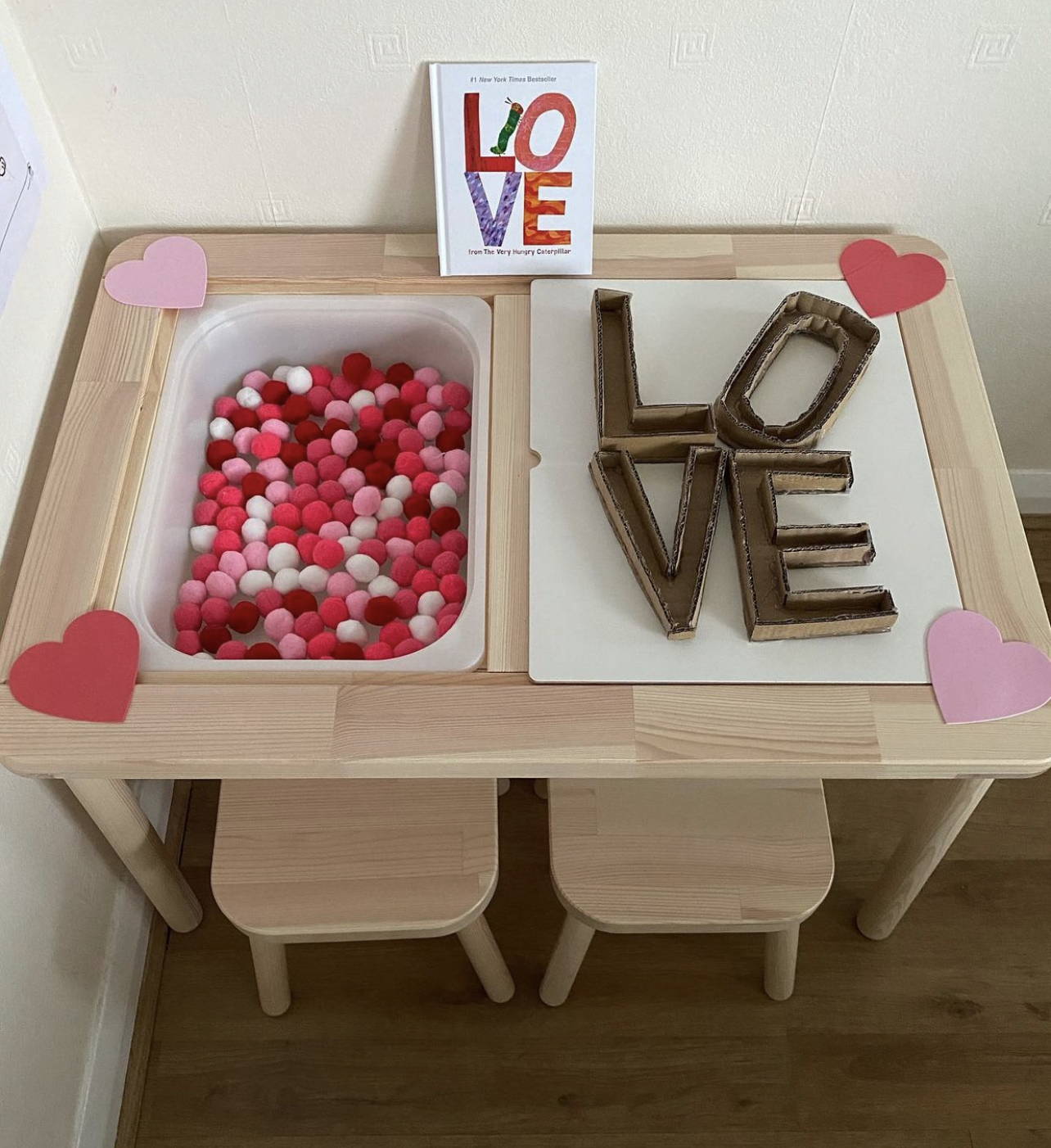 Pom Pom Puzzle - by @playtrays_for_days
Have you seen our last craft from @playtrays_for_days? If not, check it out for more ways to play! A DIY puzzle is a fantastic sensory craft for your little one and the best part? There's no need to pay for an overpriced puzzle at the store if you're making one yourself, right? Win win!
All you need?
Cardboard, scissors, glue, coloured pom poms.
Tip: If you have a Little fawn Box this is a great way to recycle the box!
What to do?
- Draw out the shapes/letters you want to use. @playtrays_for_days has used the word love and hearts for a festive Valentine's theme.
- Use the sides of the box to cut out/create 3D versions of the shapes/letters, then use the rest of the box to create the flat bottoms
- Glue the sides to the bottoms to create fillable 3D shapes and letters
- Add the pom poms to a separate bowl so your little one(s) can use them to fill the letters
What kind of learning opportunities does this craft provide?
- Sorting: help your child learn to sort colours by sorting each colour into a separate letter (pink into the letter 'L' and so on)
- Colour recognition
- Pattern concepts: help your child create a pattern (red, pink, white, dark red)
- Hand-eye coordination
- Planning & problem-solving
- Gross motor skills
- Sensory exploration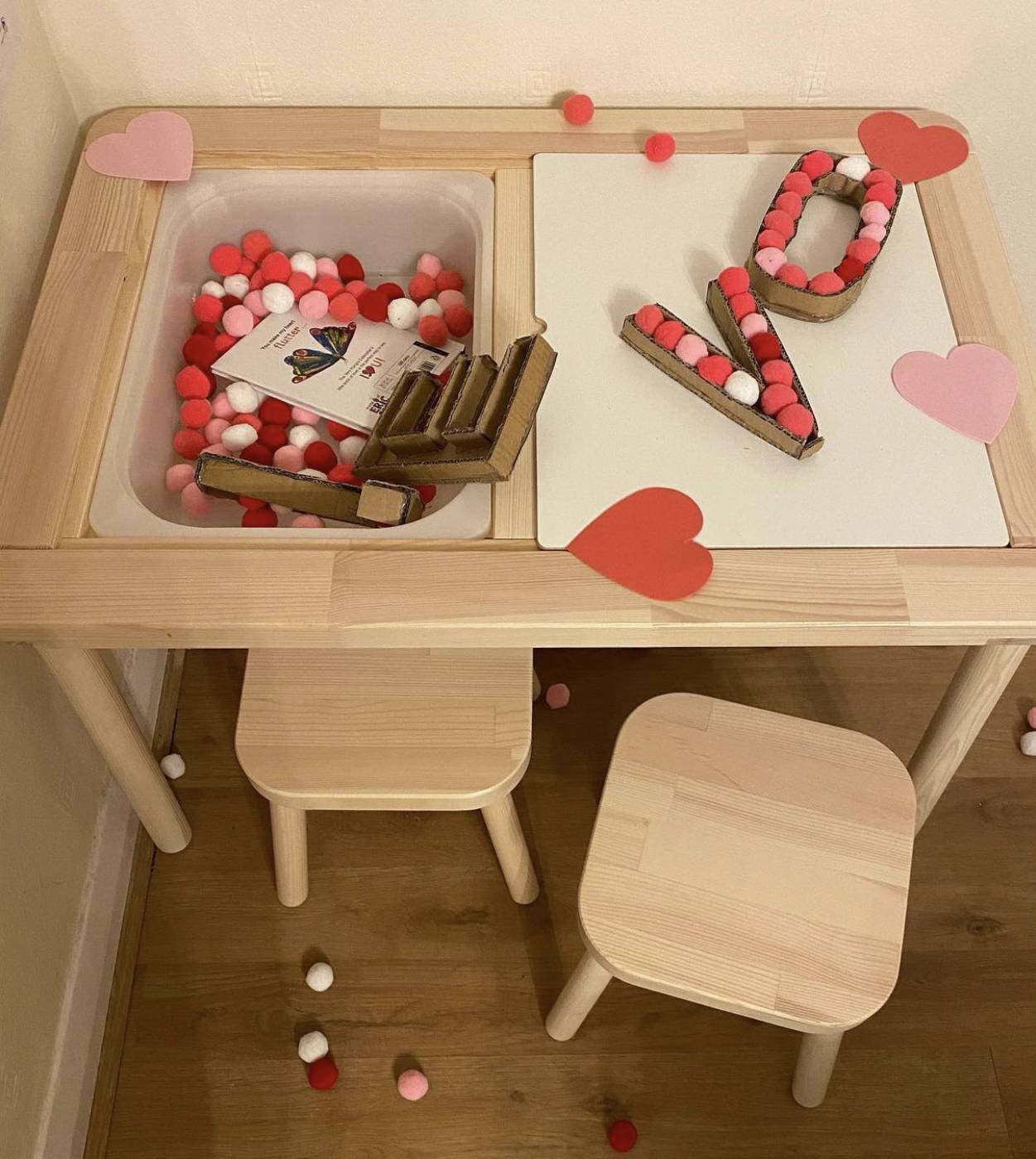 Note: To extend this activity (dependent on age), provide your little one with safety scissors and allow them to cut cardboard with you, while you create the shapes and letters. They will love being such a key part of creating their own activity!
As with all of our activities, we recommend full supervision as pom poms can pose a choking hazard.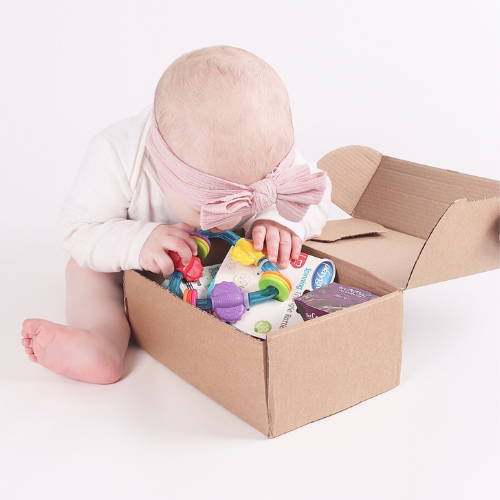 Little Fawn Box is a monthly subscription box for Mum and Baby, from her 20th week of pregnancy, right up to when baby is 3 years old.
Our boxes contain 5 or more products, always with a value of over £30. Our subscriptions are a super fun and exciting way to discover new products and new brands that we know Mamas will love.
Our boxes are carefully tailored to suit your baby's stage (or pregnancy stage of course).