P O M • P O M • D R O P • & • G R A B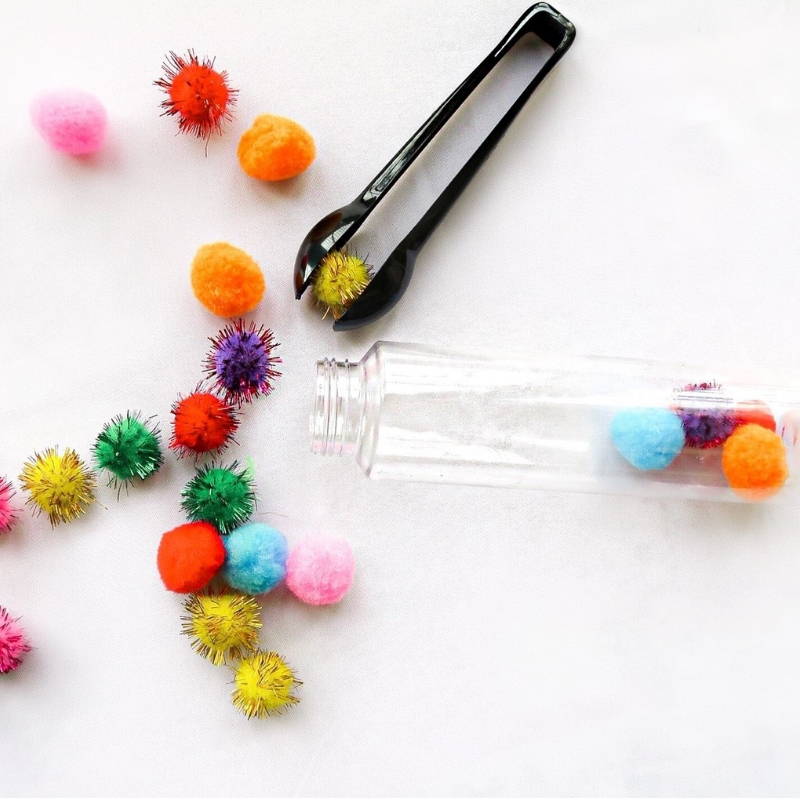 This activity is so easy to put together.
Pushing the pom poms into the bottles is great for working on a tripod grasp. They tend to push the ball into the bottle by using their index finger which is amazing for their fine motor skills development.
For older children using tongs are also an amazing way to support their fine motor skill and problem solving.
Supplies you need:
- Empty bottle
- Pom poms OR cotton balls
- Plastic tongs
All you have to do is demonstrate to your little one how to put the pom poms in the bottle. Then encourage them to continue playing. So simple but very effective activity.
• Practising fine motor skills
• Working on hand-eye coordination
• Learning spatial awareness
• Using problem solving skills when things don't go right the first time