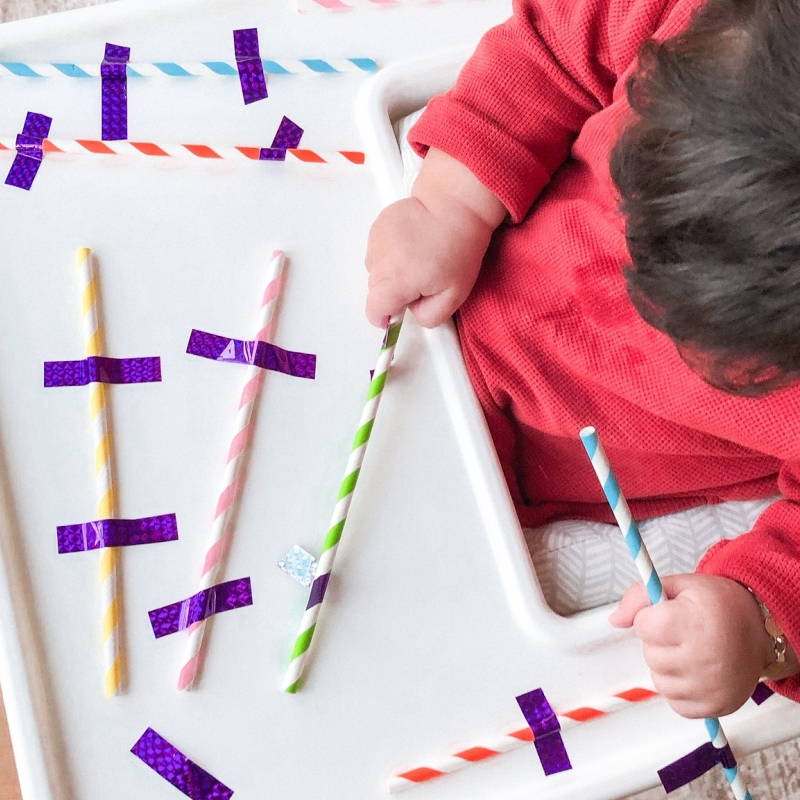 This is a really easy idea to keep little one entertained while you are getting dinner ready, or just need a minute with them contained and busy. Every child will enjoy this one and it only takes a minute to set up!
This will support their cognitive thinking and fine motor skill (pincer grasp).
All you need is
- Straws
- Any coloured tape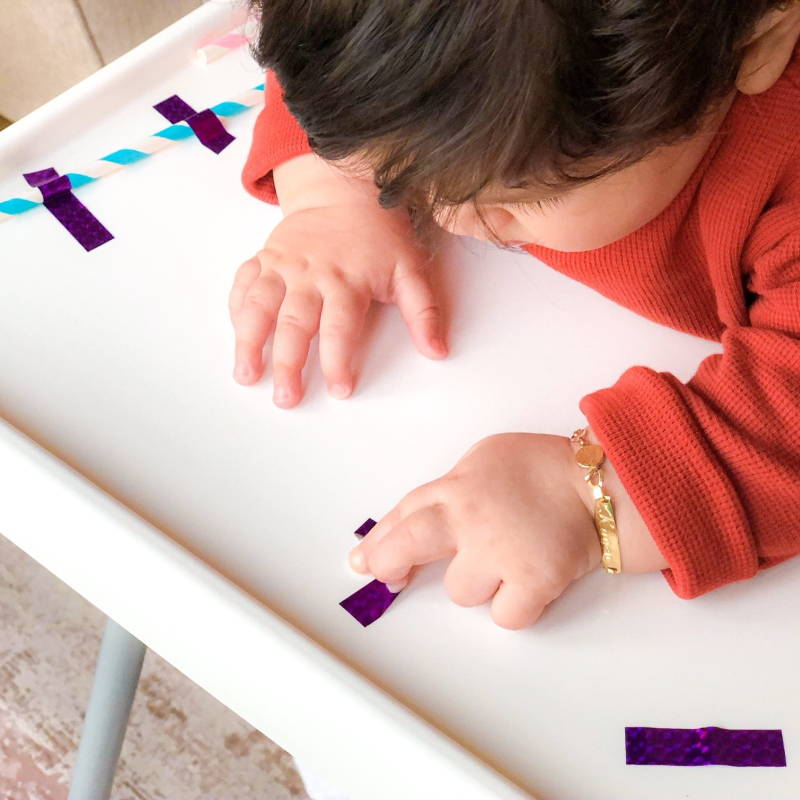 Cut strips of coloured tape and stick them with straws on your chosen surface. We used the highchair but you could also do this on the floor. And with older children a great idea is to do it on a wall or window with them either sitting or standing and reaching.
Just start by showing your little one how to peel off the tape and they will copy you.
* Do not leave baby unattended whilst doing any of these activities.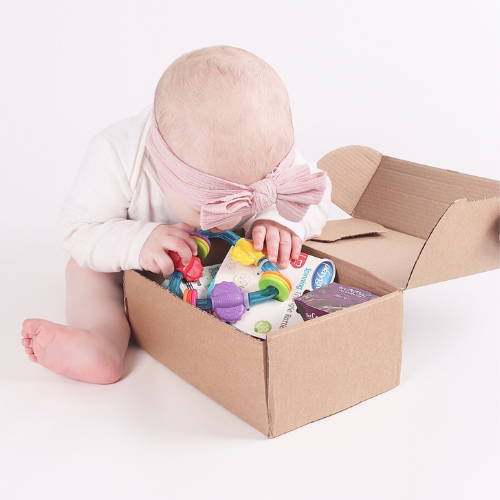 Little Fawn Box is a monthly subscription box for Mum and Baby, from her 20th week of pregnancy, right up to when baby is 3 years old.
Our boxes contain 5 or more products, always with a value of over £30. Our subscriptions are a super fun and exciting way to discover new products and new brands that we know Mamas will love.
Our boxes are carefully tailored to suit your baby's stage (or pregnancy stage of course).