Jelly Easter Egg Hunt Activity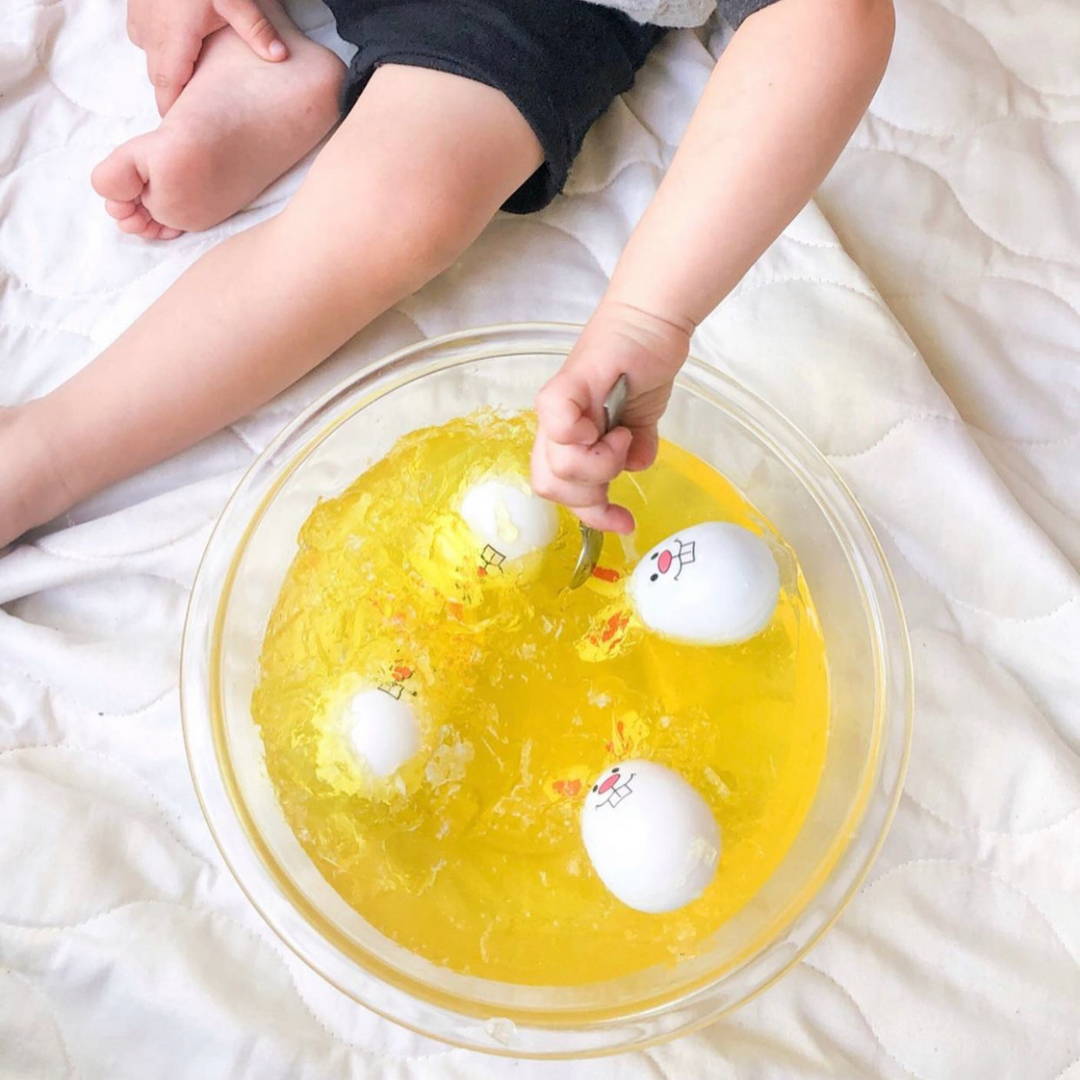 Jelly Easter Egg Hunt is the perfect ooey gooey messy fun you're going to want to say "yes" to!
All you need?
- Jelly (light coloured ones for best play results)
- Easter egg and/or other Easter toys
- Sensory bin, bowl or tupperware
-.Spoon to dig
What to do?
- Gather Easter eggs and other Easter toys and place them in the bowl
- Make your jelly and cover all toys. Set in the fridge overnight.
- Grab a digging spoon and get digging!
Different ways your littles can play:
- Make the jelly as per instructions on box.
- Place the jelly in your plastic container.
- Add in Easter egg and/or Easter toys
- Refrigerate as per instructions on box.
- When the jelly is set, hand your little one some scoopers and let them have fun digging, burying and exploring!

You can hide surprises inside Easter eggs so they have something to look forward to as a reward!
What kind of learning opportunities does this craft provide?
- Encourages children to manipulate and mould materials, building up their fine motor skills and coordination.
- Uses all 5 senses, but the sense of touch is often the most frequent.
- Self-esteem: Offers kids the opportunity for self-expression because there is no right answer and children feel safe to change or experiment with what they are doing.
- Language development and learning new words.
Note: As with all of our activities, we recommend full supervision because, as we know, little ones like to explore with all of their senses - including their mouths, especially since this sensory idea is such a delicious one!
Let the jelly digging fun begin!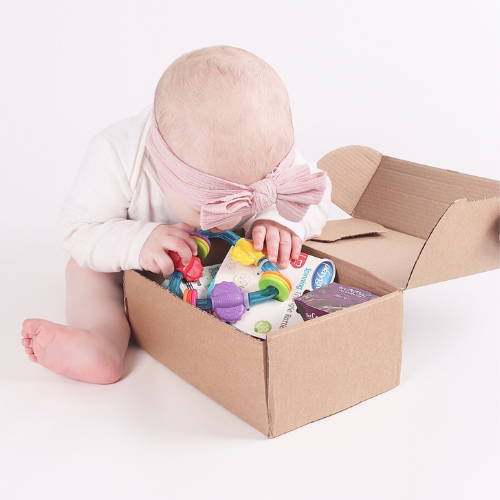 Little Fawn Box is a monthly subscription box for Mum and Baby, from her 20th week of pregnancy, right up to when baby is 3 years old.
Our boxes contain 5 or more products, always with a value of over £30. Our subscriptions are a super fun and exciting way to discover new products and new brands that we know Mamas will love.
Our boxes are carefully tailored to suit your baby's stage (or pregnancy stage of course).