Jelly Digging
This messy sticky sensory excavating activity is so much fun, it will keep you and your little ones entertained for hours.

This activity does need to be prepared the night before as the jelly needs to set.
We made the Jelly and laid in some favourite plastic toys in our container before the whole put "in the fridge to chill" step from the Jelly packet instructions. No rocket science or alternative instructions.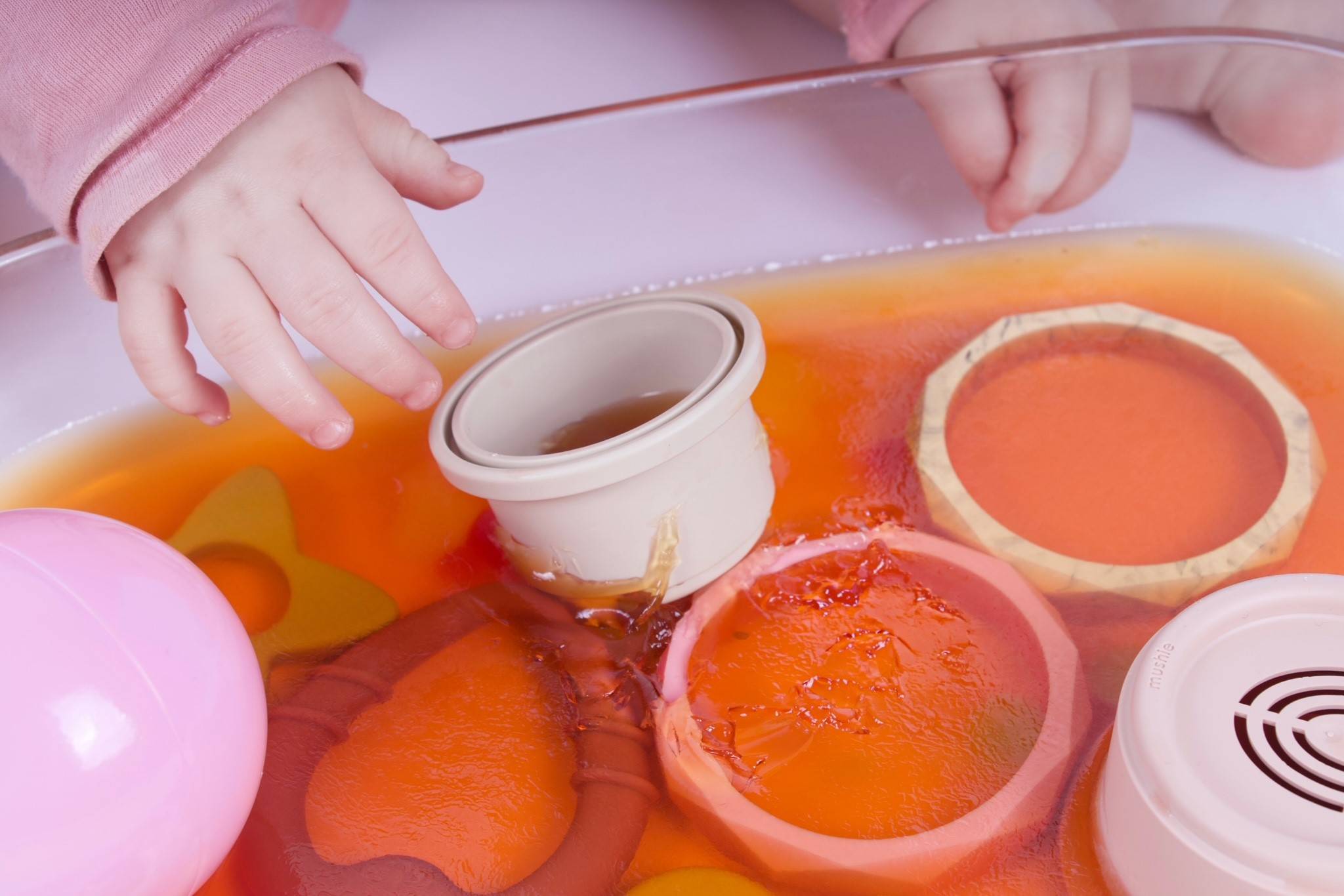 Easy peasy just Jelly + Plastic toys + a suitable container!
As the jelly is super sticky and your little one will have so much fun exploring all the different textures as they dig placing a mat underneath will help with any excitable archeologists that happen to fling the jelly everywhere! Watch your little one squish and press the jelly through their little fingers for a super true sensory experience!
For older babies, you could set up the Jelly bowl with some excavating tools, to make the dig more exciting, then prompt them which toy you wish them to "hunt" for first, you could also do a treasure hunt activity card where they can cross off all the items they've found on their dig.
Happy sticky jelly digging!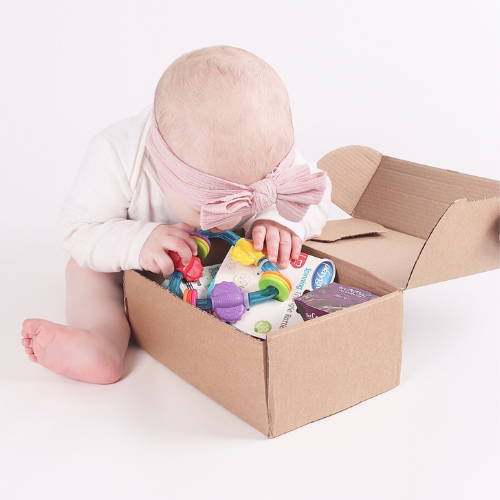 Little Fawn Box is a monthly subscription box for Mum and Baby, from her 20th week of pregnancy, right up to when baby is 3 years old.
Our boxes contain 5 or more products, always with a value of over £30. Our subscriptions are a super fun and exciting way to discover new products and new brands that we know Mamas will love.
Our boxes are carefully tailored to suit your baby's stage (or pregnancy stage of course).