I Scream, You Scream, We All Scream For Squirty Cream! Valentines Sensory Activity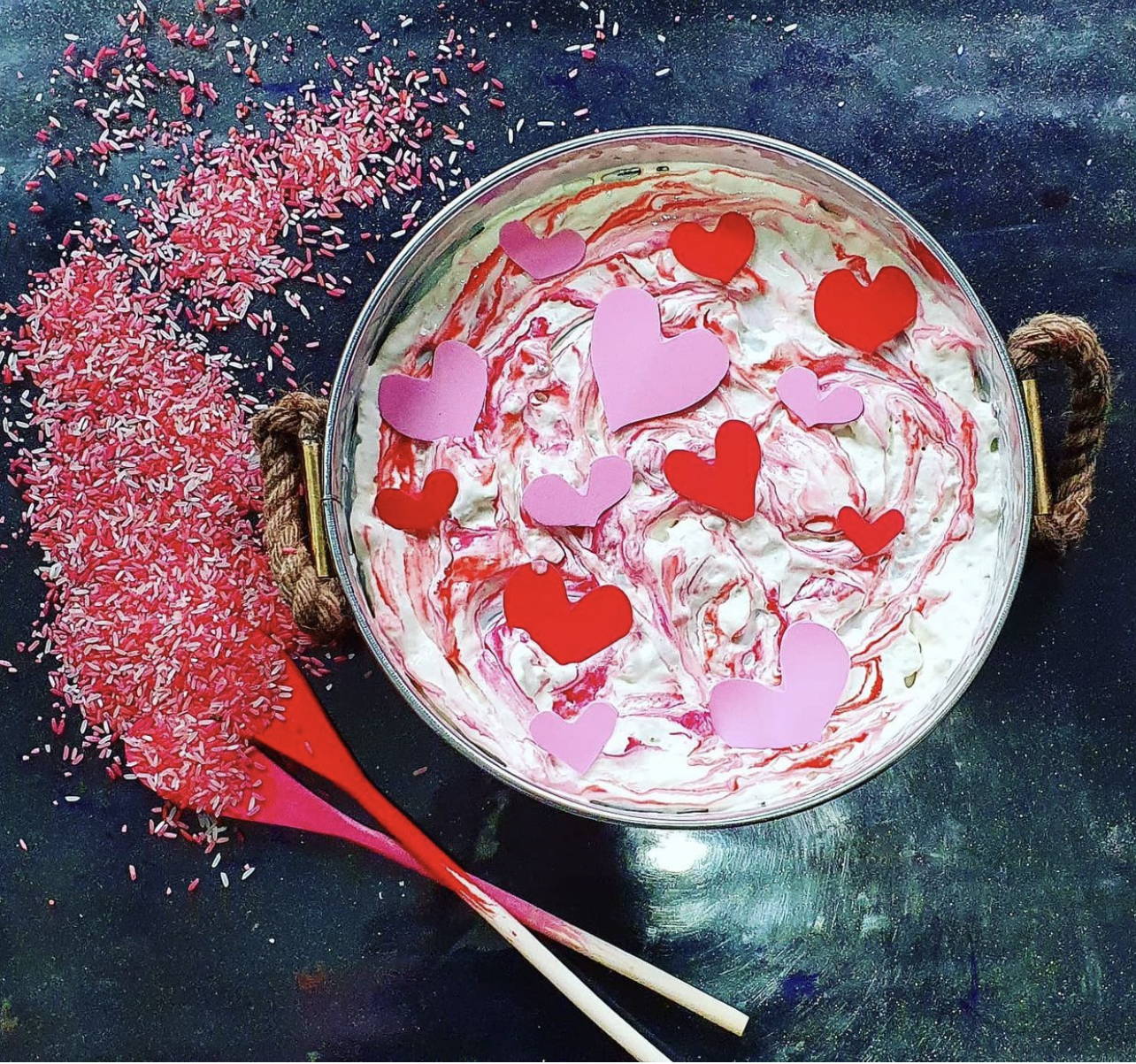 I scream, you scream, we all scream for squirty cream! - by @rawchildhood
Shaving cream or squirty cream are always a go-to when it comes to messy play because are offer a textural playground that changes with your little one's touch. Adding colour means your little one can swirl it around to create different patterns, and adding toys encourages them to bury, discover, hide, and find! All of these different ways to play help build their fine motor skills and coordination.
All you need?
@rawchildhood has added scented/coloured rice, food colouring and foam hearts to their bowl of spray cream. You can also provide spoons for your little one to mix with!
What to do?
Add the shaving cream to a bowl and add whatever other play ingredients you plan to use!
If desired, you can add some toys/foam hearts to the bottom of the bowl before adding shaving cream, for your child to dig through and find.
What kind of learning opportunities does this craft provide?
- Creative thinking
- Hide & find
- Colour recognition
- Shape recognition
- Fine/gross motor skills
- Colour mixing
- Sensory exploration
Note: Alternatively, you can use squirty cream in place of shaving cream if you're worried about your little one getting it in their mouths.
However your little one decides to enjoy this activity, it makes for an easy and inexpensive way to explore their senses and motor skills! As with all of our activities, we recommend full supervision because, as we know, little ones like to explore with all of their senses - including their mouths!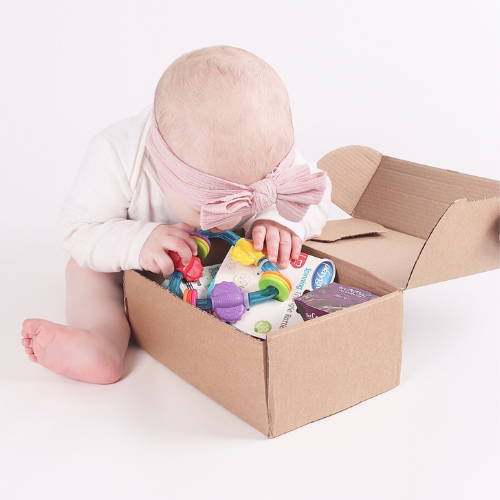 Little Fawn Box is a monthly subscription box for Mum and Baby, from her 20th week of pregnancy, right up to when baby is 3 years old.
Our boxes contain 5 or more products, always with a value of over £30. Our subscriptions are a super fun and exciting way to discover new products and new brands that we know Mamas will love.
Our boxes are carefully tailored to suit your baby's stage (or pregnancy stage of course).