High Chair Water Play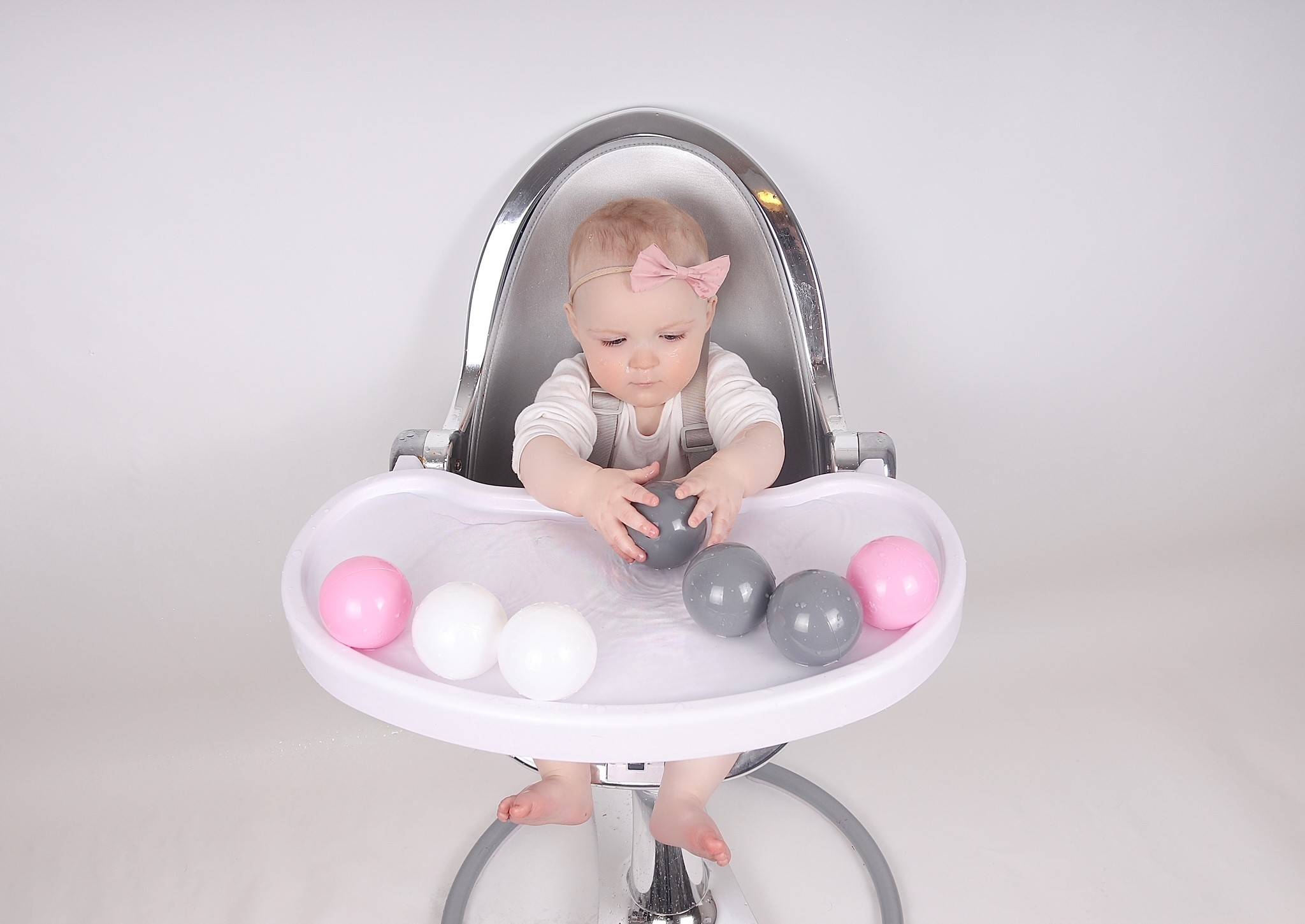 The Benefits of Water Play
There's no fancy toys, trays, buckets or water tables in these pictures, just the good ole' high chair and some trusty baby sized ball pit balls (any other ball or toy will do absolutely fine).
Our little ones love their water playtime more than anything. They're practically splashing on the mat before they've even got their hands in the water, anyone else's bubba do that?
Water not only has a calming therapeutic effect when being played with it has many other benefits as well, here's what some may include:
•The improving of fine motor skills.
•Water provides an outlet for using the imagination during play.
•Water provides a full sensory experience.
•It allows for opportunities to explore and do experimentations .
We've put together some ideas for some exciting water play activities
For babies who can sit unaided in a high chair.
A great idea to do when you're getting their food prepared (if like us you've got a hungry hippo on your hands who just will not wait) is to provide some high chair entertainment.
The activity set out below uses all the components of sensory play (language development, cognitive growth, gross and fine motor skills, problem solving skills).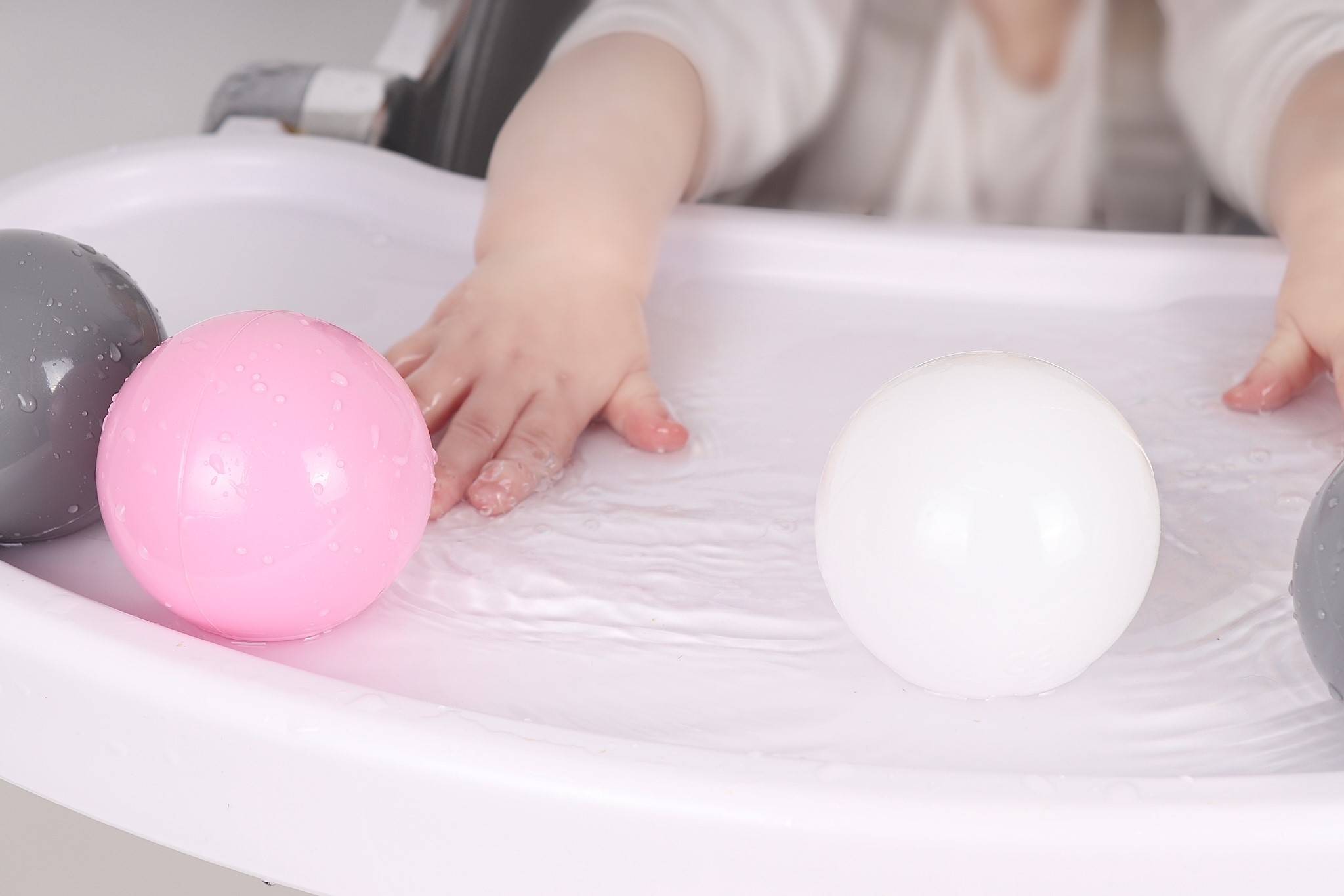 Place a little water in the high chair tray and add some balls in the mix and watch the concentration on baby's face as they try to chase, reach and grab the ball. Any ball will be great, as long as it's smooth in texture so it can slip and slide against the water. Be prepared for lots and lots of splashing around.
Whilst they're splashing (and causing a slip hazard on the kitchen floor) comment on the sounds they can hear, is it trickling? Can they hear the splashing? Can they hear it splosh splosh splosh? What other sounds can they hear?
For younger babies
For a lovely calming quiet activity fill a tray with some water and place it at their feet, gently guiding them towards the water, allow their little toes to get wet, you can do the same activity with their hands and watch them squirm with delight as they kick and splash around or swirl the water through their fingers.
This activity acts as the precursor to baby kicking, they'll start to uses their little legs more and more as they kick and feel the water between their toes.
Happy Splashing!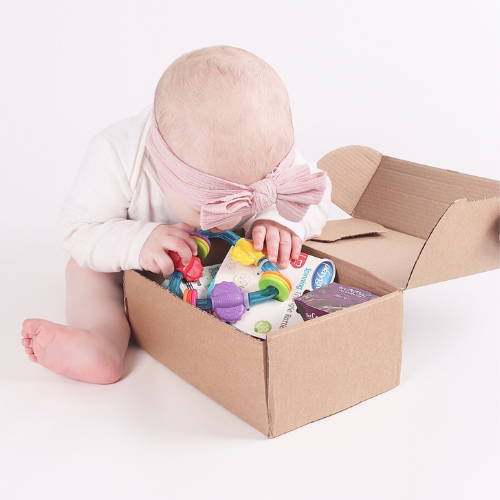 Little Fawn Box is a monthly subscription box for Mum and Baby, from her 20th week of pregnancy, right up to when baby is 3 years old.
Our boxes contain 5 or more products, always with a value of over £30. Our subscriptions are a super fun and exciting way to discover new products and new brands that we know Mamas will love.
Our boxes are carefully tailored to suit your baby's stage (or pregnancy stage of course).