Frozen Flowers Valentines Sensory Activity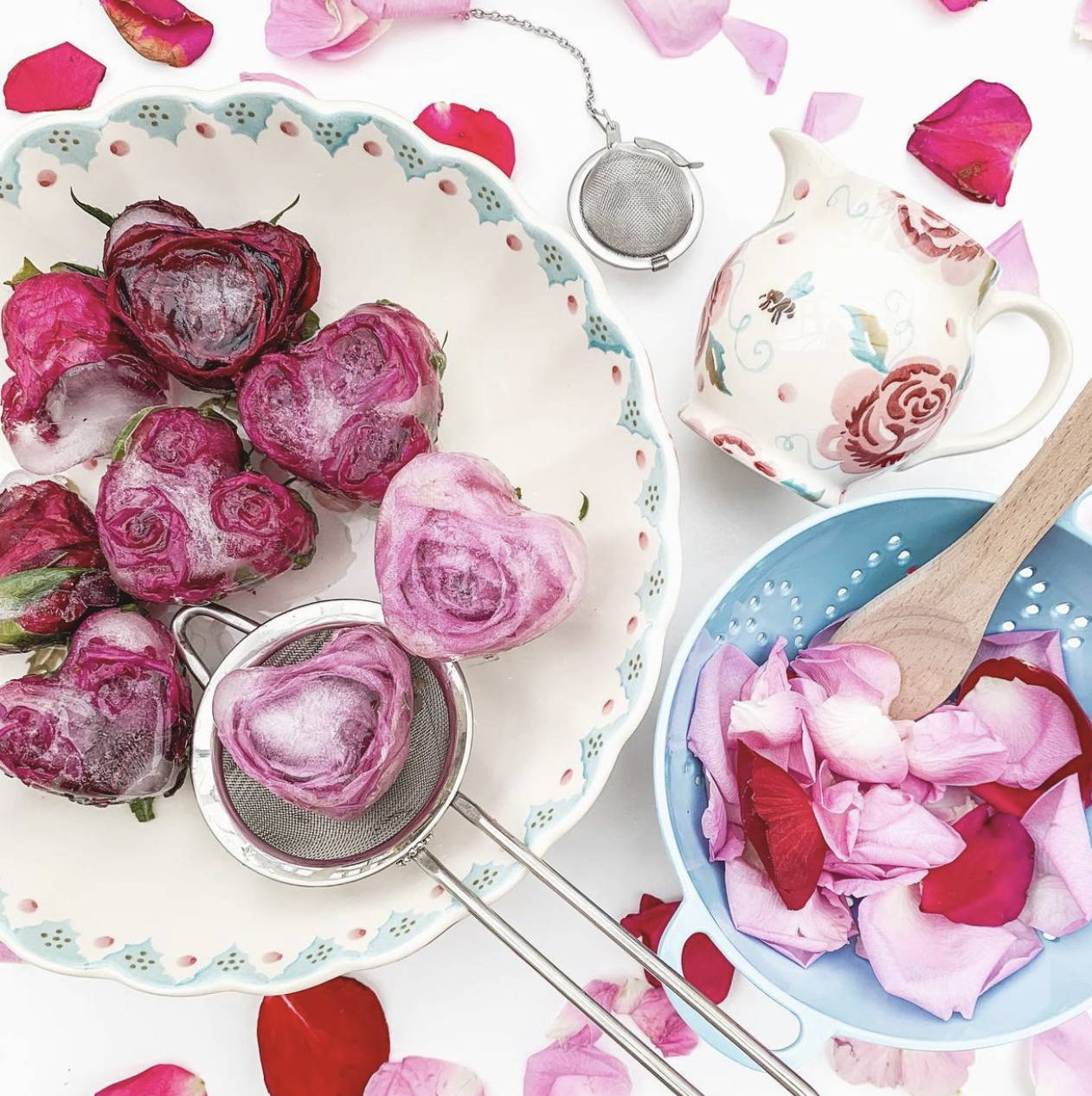 FROZEN FLOWERS - By @tabithaorchard
Is there anything more fun as a child (and maybe for us grownups, too) than playing with water?
Water and ice play have all kinds of benefits like motor skills and sensory exploration. The addition of flowers not only adds colour and wonderful scents, but it also means your child can help choose the flowers they want to include in their activity before you freeze them, putting them right in the center of organizing the craft! That alone is so good for their confidence and independence.
For this activity, @tabithaorchard has chosen to use roses. If you use a mix of different flowers, just remember to add more than a few to each tray section as they tend to float, so adding more will space them out.
All you need?
Roses or flowers, an ice cube tray or silicone muffin tray and water.
What to do?
Place your roses/flowers in each section of the tray and pour the water over top (or have your little one use a dropper). Freeze for 24 hours and run the bottom of the tray under a bit of warm water so you can pop them right out.
What activities/skills will this foster? Let your little one decide! Here are some ideas:
Find creative ways to help the ice melt quicker
- Use a dropper and warm water to help melt the ice (fine motor skills)
- Make pretend soup, cookies or cakes with the melted flowers
- Use kid-friendly tools to help chip away at the ice
- Sort flowers by colour, size or type of flower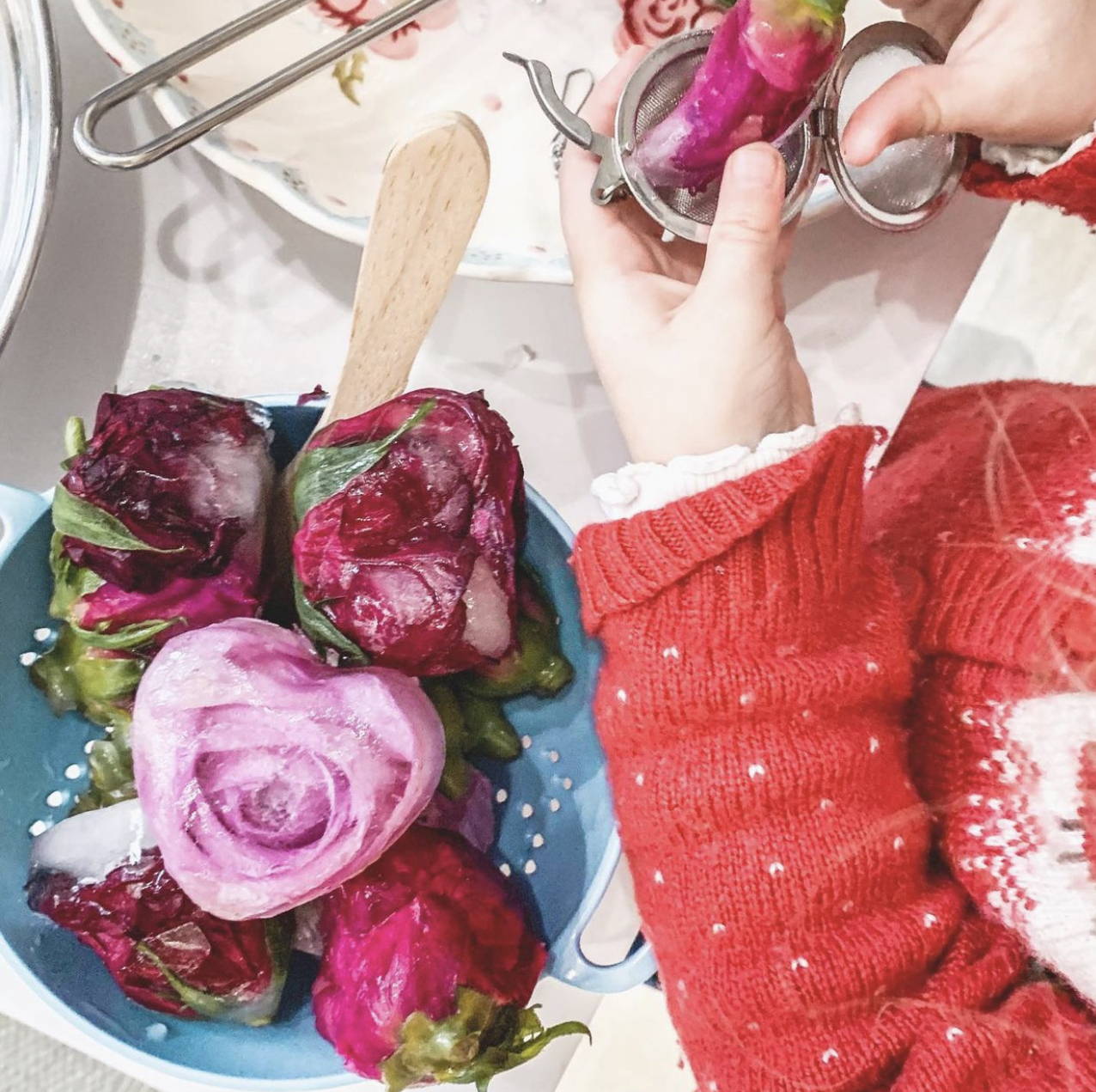 However your little one decides to enjoy this activity, it makes for an easy, virtually free way to combine sensory play, nature and creative mess! As with all of our activities, we recommend full supervision because, as we know, little ones like to explore with all of their senses - including their mouths!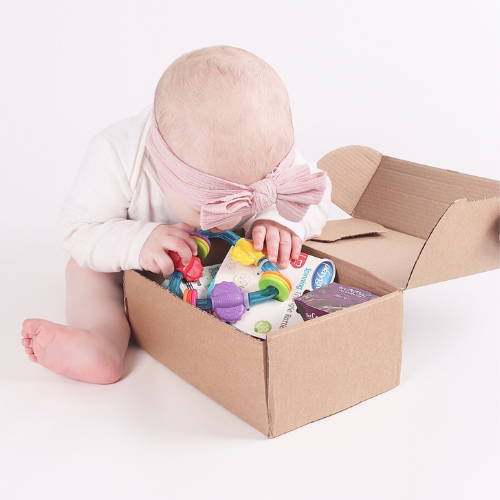 Little Fawn Box is a monthly subscription box for Mum and Baby, from her 20th week of pregnancy, right up to when baby is 3 years old.
Our boxes contain 5 or more products, always with a value of over £30. Our subscriptions are a super fun and exciting way to discover new products and new brands that we know Mamas will love.
Our boxes are carefully tailored to suit your baby's stage (or pregnancy stage of course).