E X P L O R I N G • Y E L L O W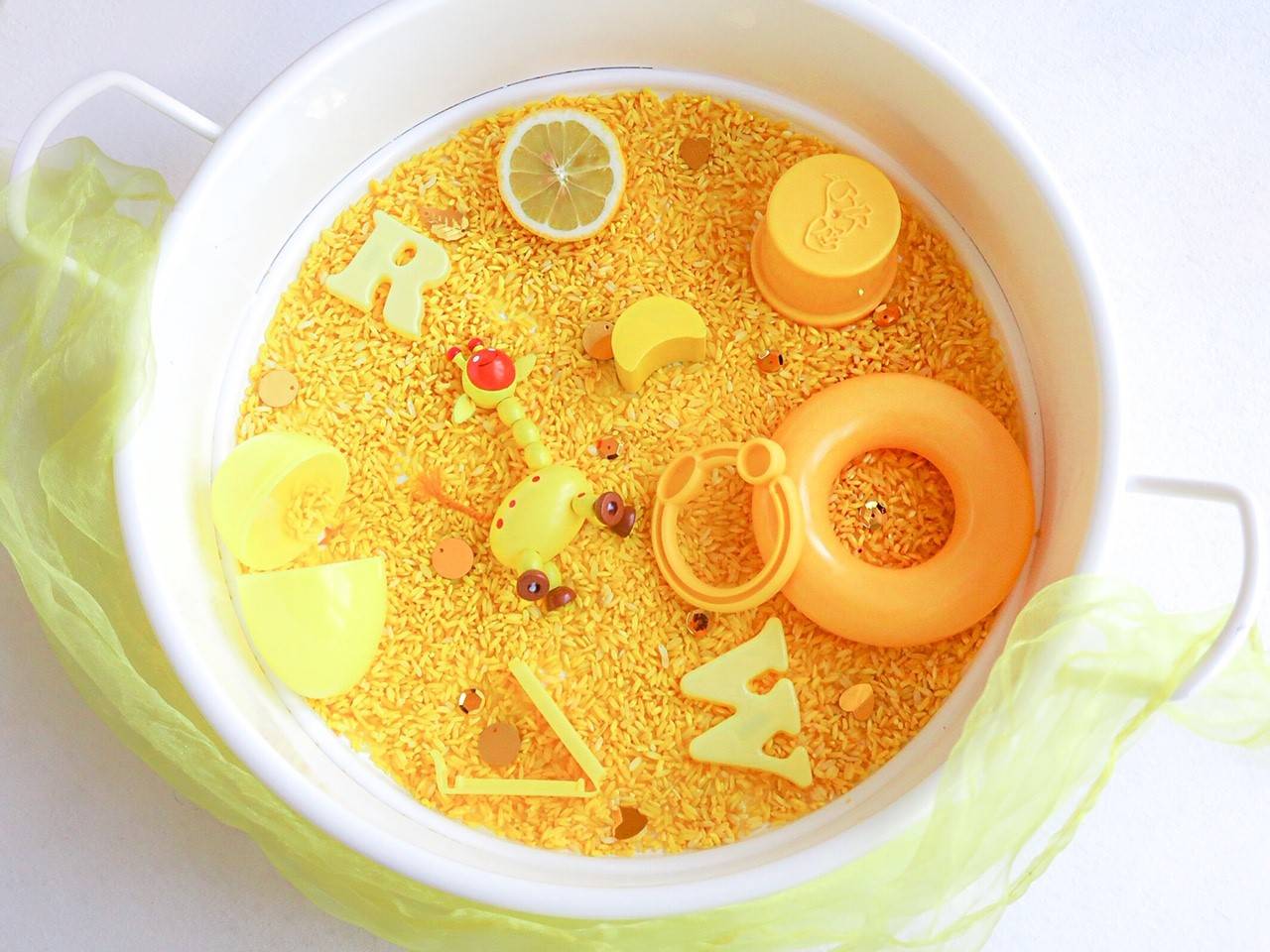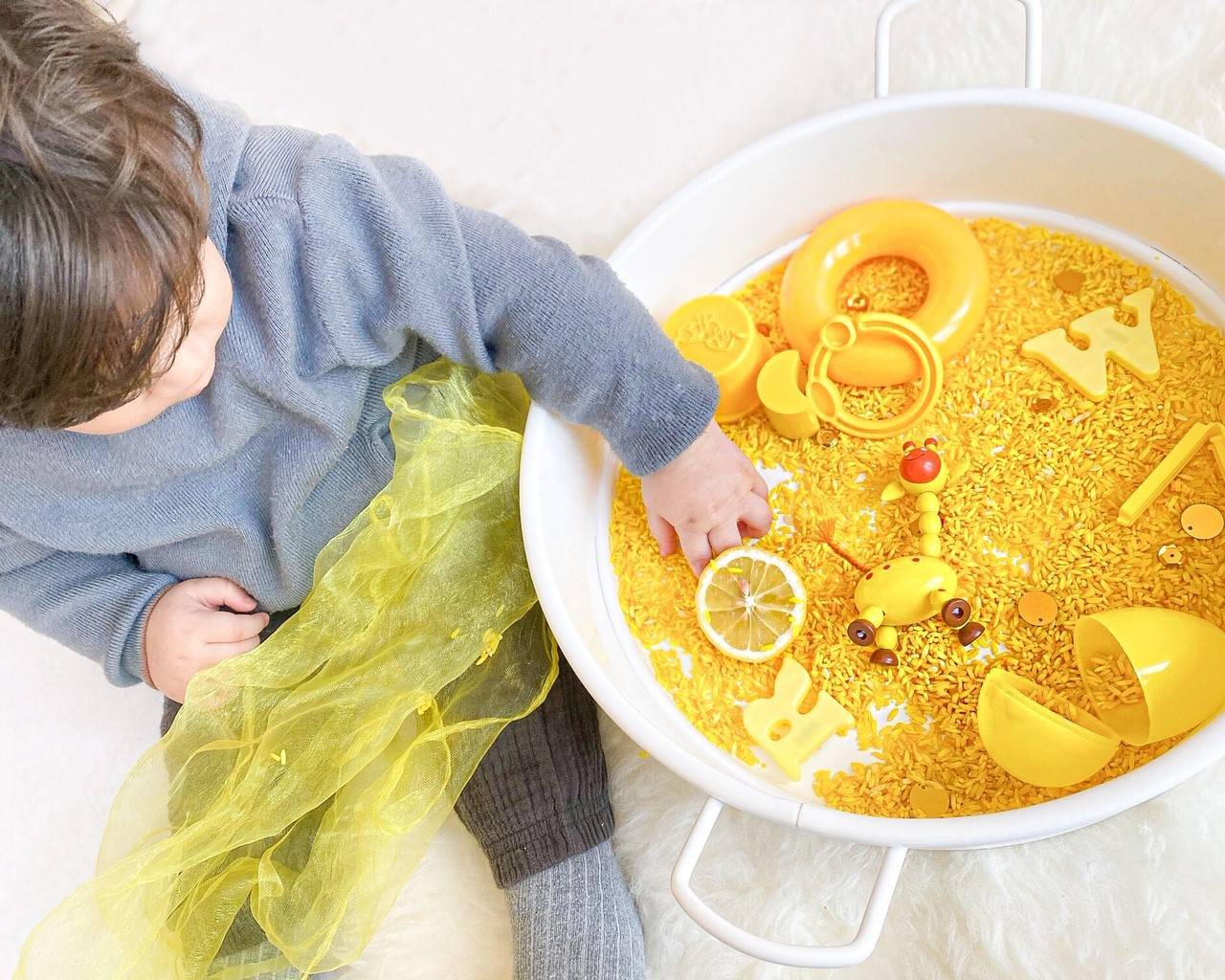 Vibrant coloured rice are always every child's favourite. They can never wait to dig in and start playing. It is a amazing way to learn colours and feel different textures.
Supplies you need:
- Rice
- Food colouring of your choice
- Zip bags
- White vinegar OR Water
- Any toys or objects same colour of the rice
1. Put as much rice as you would like into a zip bag
2. Add few drops of white vinegar OR water
3. Add some food colouring of your choice (the more drops you add the vibrant your rice will be)
4. Lock the bag and mix the rice until it absorbs the colour
5. Leave it in the fridge for 2-3 hours before use ( this will prevent the food colouring staining surfaces and hands)
Supports with;
• Fine motor control
• Hand and eye coordination
• Recognising and matching colours
• Builds creativity and imagination
Supervision is required throughout the activity. Please do not leave baby alone with any of our activities.