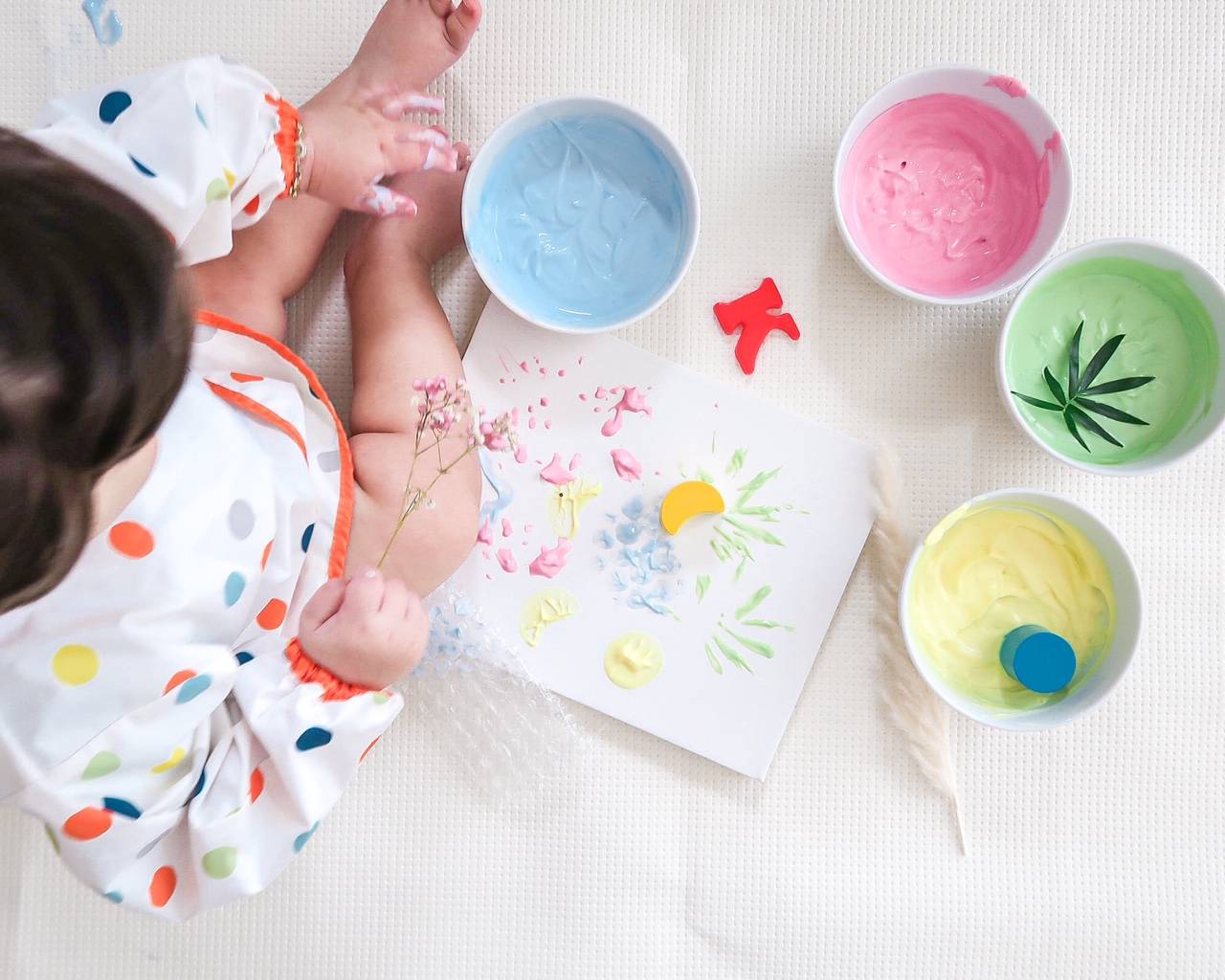 Do you want to paint with your baby but they put everything in their mouth?
We have a solution!
These edible paints are great for toddlers and babies that are on solid foods. And they are SO simple!
All you need is:
- Plain yogurt
- Food colouring of your choice. We had blue, red and yellow (mixed few colours to make secondary colours)
We also added some materials to go along with painting so that baby can explore other elements whilst painting. We used shapes and bubble wrap and picked some leaves.
Worried about the mess? We know messy art projects for babies aren't always the easiest, especially if you like having a clean house. If you want this to be a floor activity it's always best to have wipeable floor mats.
Or if you do it on a high chair then the IKEA antilop highchair is VERY easy to clean. And just put towels on the floor if you don't have any mat.
When little ones have some messy play at home its nice to strip them down to their nappies and let them get messy!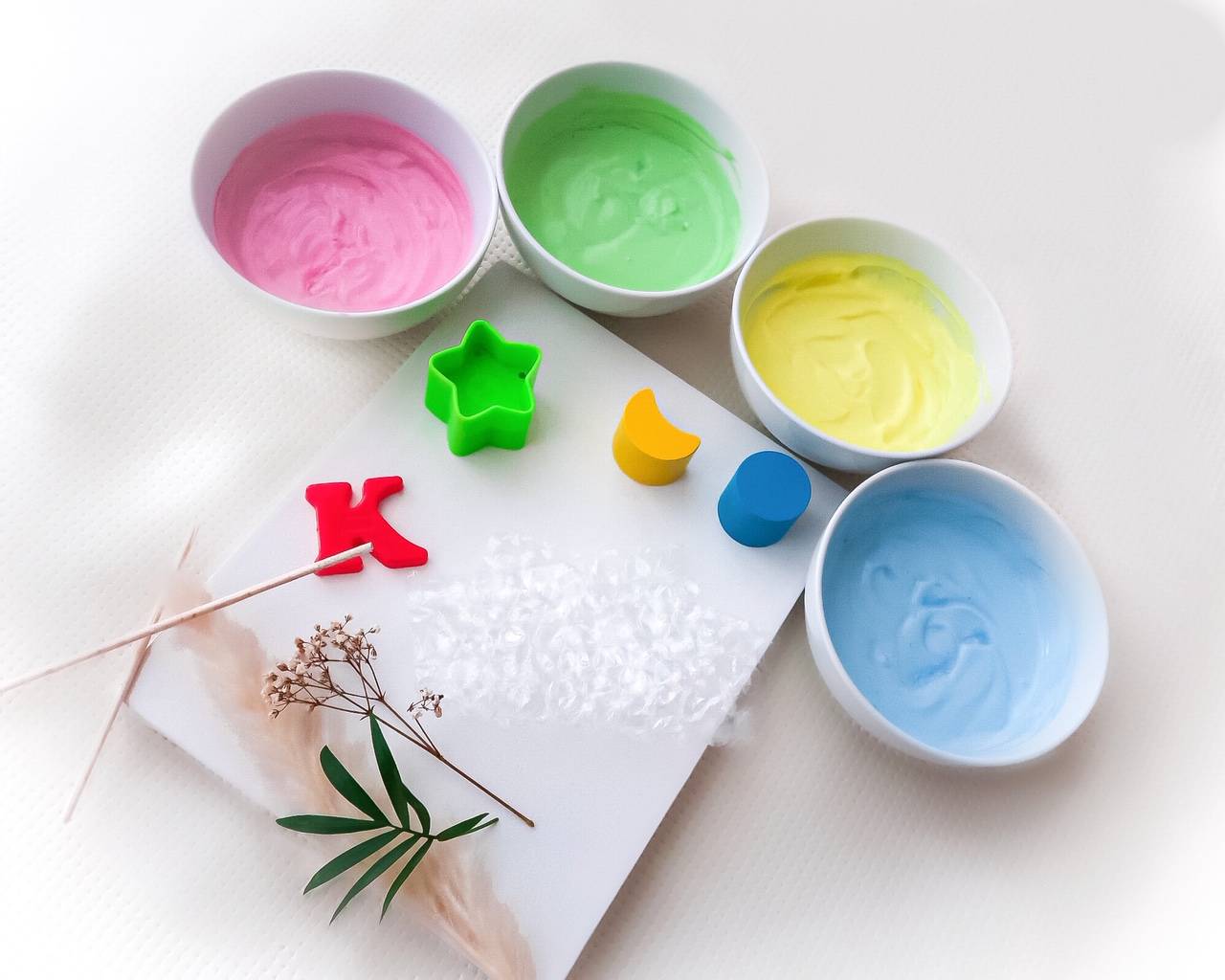 And you might want to prepare the bathtub in advance, so once you have finished you can put them straight in the bath!

You can keep these edible paints in the fridge up to 4 days
* Please do not leave baby unsupervised when doing any of these activities!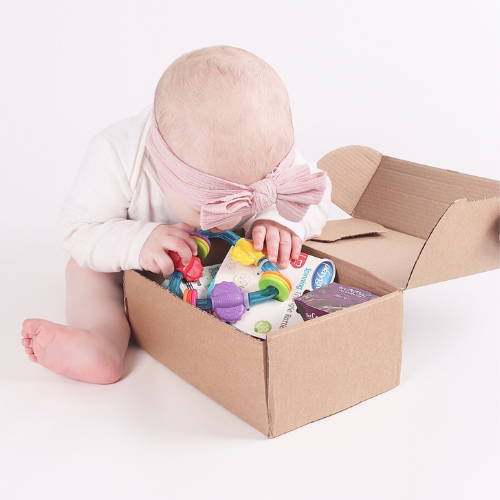 Little Fawn Box is a monthly subscription box for Mum and Baby, from her 20th week of pregnancy, right up to when baby is 3 years old.
Our boxes contain 5 or more products, always with a value of over £30. Our subscriptions are a super fun and exciting way to discover new products and new brands that we know Mamas will love.
Our boxes are carefully tailored to suit your baby's stage (or pregnancy stage of course).