D I Y • B U S Y • B O A R D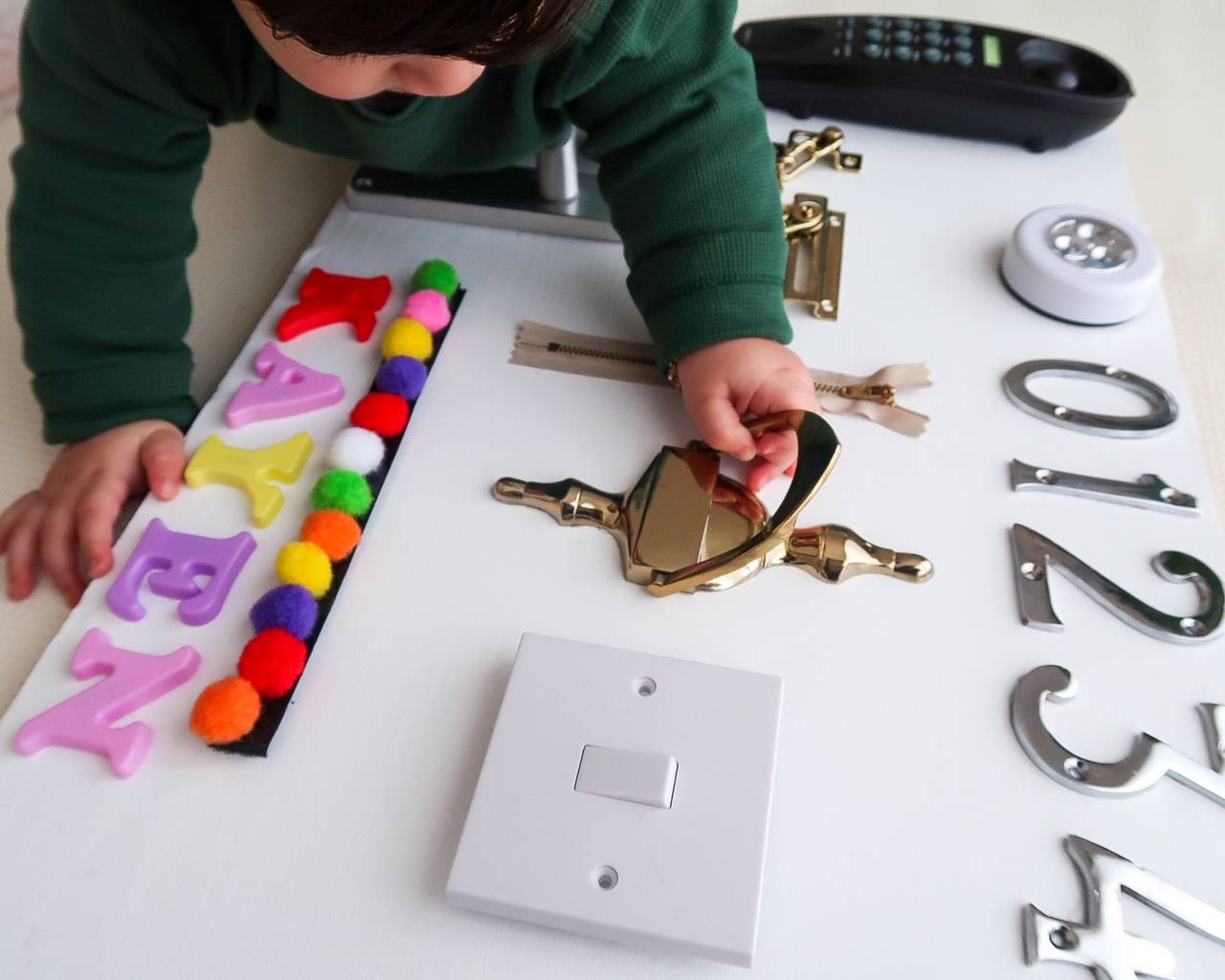 Once your little one becomes more active and at the crawling stage, they tend to want to go and play with objects that they "aren't allowed." The t.v remote, light switch, door knob, calculator, pretty much anything they could get their hands on.
- A busy board is a fun, hands-on activity for babies and toddlers to help them touch, explore and learn about different objects all in one place.
- Enhances a wide range of development skills including counting and number recognition skills, fine motor and hand to eye co-ordination and teaching children how to problem solve.
- Encourages imaginary play and provides children with a wide range of opportunities to develop these skills.
They busy boards are really easy to make at home with things you have to hand. There are no set rules when it comes to sensory boards, so make yours as cost-effective as possible with items you already have at home.
The supplies we used on this board are:
- Corded telephone
- Door lock
- Push in lights with batteries
- Door knob
- Zip
- Door Knock
- Velcro with pom poms
- Magnet letters
- Door numbers
- Light switch
- Lock with keys
- Wheels
- Baby wipe lid with buttons
We did a LOT, but of course you can just use anything that you have to hand, in the kitchen cupboards or sat in the garage or loft collecting dust! We used an mdf sheet for the board and gorilla glue to fasten everything down, so no need for any drilling!
* Please do not leave baby unattended with any of these activities, and do not use the gorilla glue around baby! Gorilla glue is STRONG!