Chickpea Sensory Activity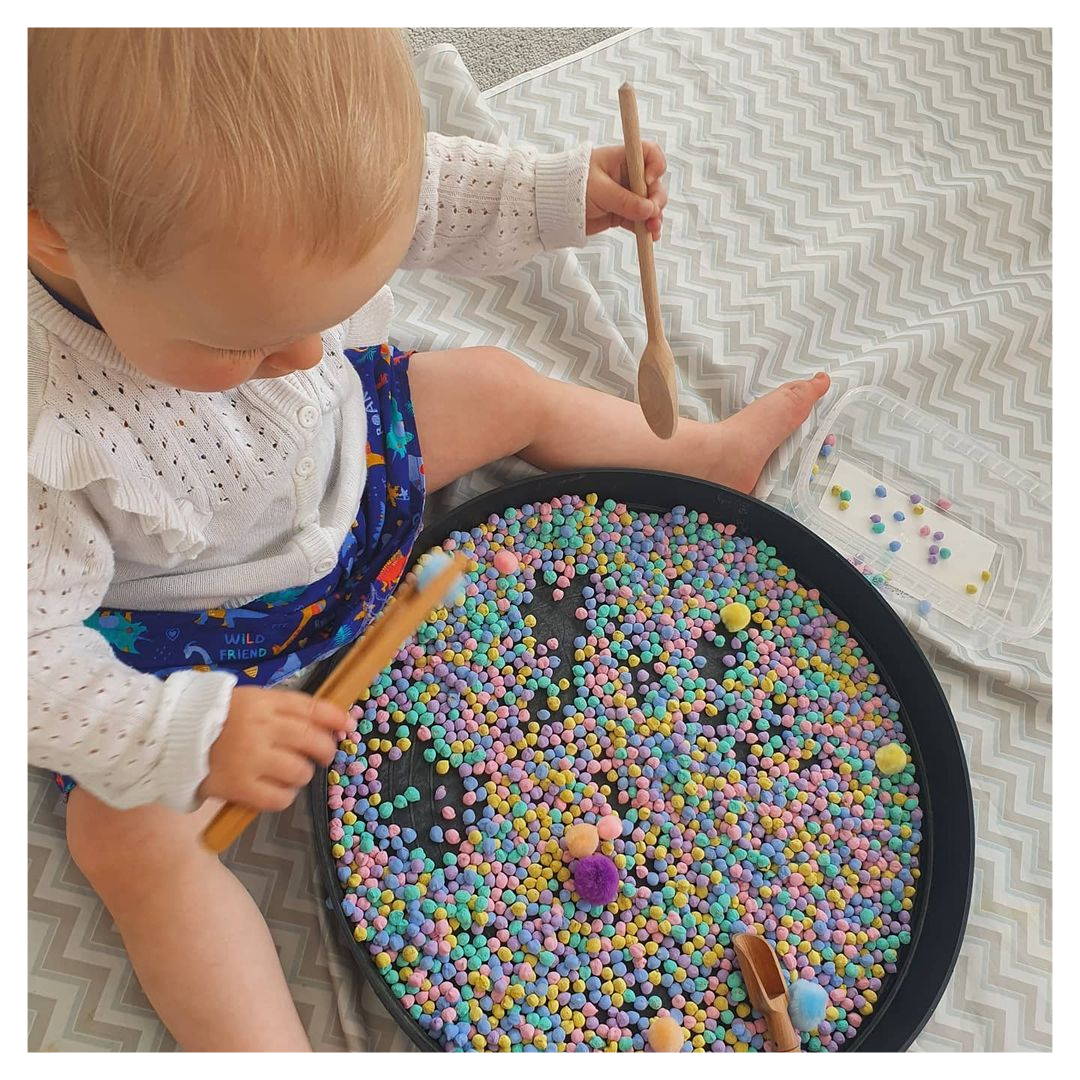 Get those chickpeas out of the pantry. It's time for some colourful fun!
Thanks for sharing this easy and fun idea @funwith.florence 💕
All you need?
Dried chickpeas
Zip-lock/ sandwich bags
Tempera/ Ready Mix Paint
Tray for drying the painted chickpeas
What to do:
- Fill a zip-lock bag or sandwich bag with chickpeas and add a few generous squirts of tempera paint.

- Work the paint into the chickpeas by scrunching and shaking the bag. Open the bag and check if they need a little more paint or scrunching in order to be completely covered.
- Once you are happy, lay them out on a lined baking tray to dry. You can speed up the drying process by placing the baking tray in the oven on a very low heat.
- Repeat the process for different colours using a different zip-loc bag or wash the one you've just used.
- Once dry, pour them into a tray with scoops and bowls and other sensory play tools.
What kind of learning opportunities does this craft provide?
- Tactile Sensory Input

- Hand-eye coordination
- Gross motor skills
- Fine motor skills
- Sensory exploration
Note: As with all of our activities, we recommend full supervision because, as we know, little ones like to explore with all of their senses - including their mouths!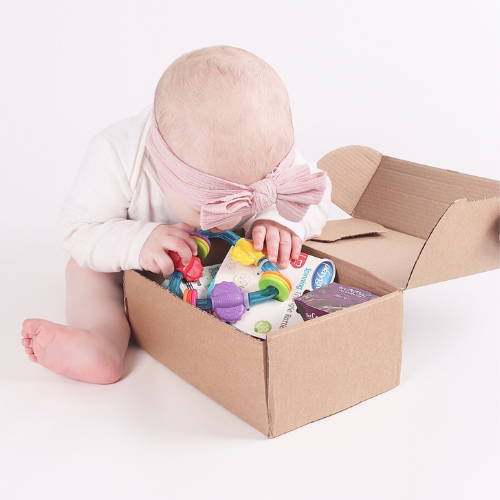 Little Fawn Box is a monthly subscription box for Mum and Baby, from her 20th week of pregnancy, right up to when baby is 3 years old.
Our boxes contain 5 or more products, always with a value of over £30. Our subscriptions are a super fun and exciting way to discover new products and new brands that we know Mamas will love.
Our boxes are carefully tailored to suit your baby's stage (or pregnancy stage of course).