Black & White Sensory Images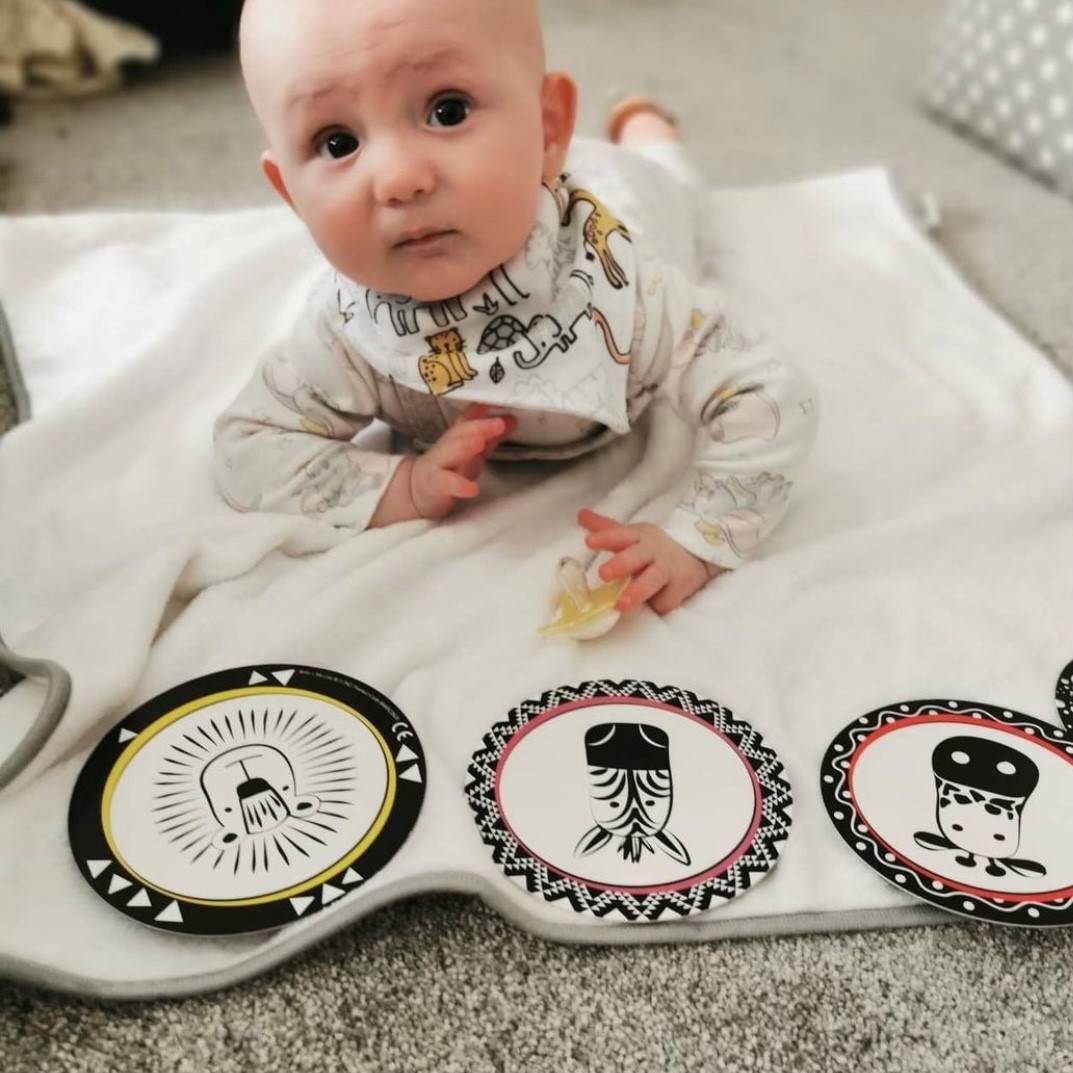 High contrast black-and-white or bold colourful images are the mostpopular "toy" when it comes to newborns. They stimulate the development ofbaby's optic nerves. When baby focuses on such visual stimuli it trains theirvision, teaching the eye muscles and brain to coordinate and functionproperly.
During tummy time show baby a highcontrast card in their line of vision, and slowly move it upward to see iftheir head moves up. This will strengthen neck and back muscles which is aprecursor to eventually sitting, and in time, way way into the future, forwriting.
Not all baby's like tummy time so youcould also place the cards around baby head in the line of vision whilst theyare lay on their backs for a lovely quiet activity.
On both activities place baby on a playgym or mat so they are comfortable and safe, you could also roll up a cellularblanket or muslin to place under baby during tummy time to strengthen thosemuscles even more.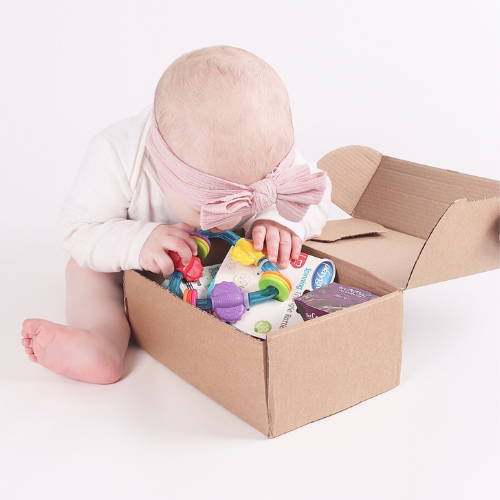 Little Fawn Box is a monthly subscription box for Mum and Baby, from her 20th week of pregnancy, right up to when baby is 3 years old.
Our boxes contain 5 or more products, always with a value of over £30. Our subscriptions are a super fun and exciting way to discover new products and new brands that we know Mamas will love.
Our boxes are carefully tailored to suit your baby's stage (or pregnancy stage of course).