Ball Pull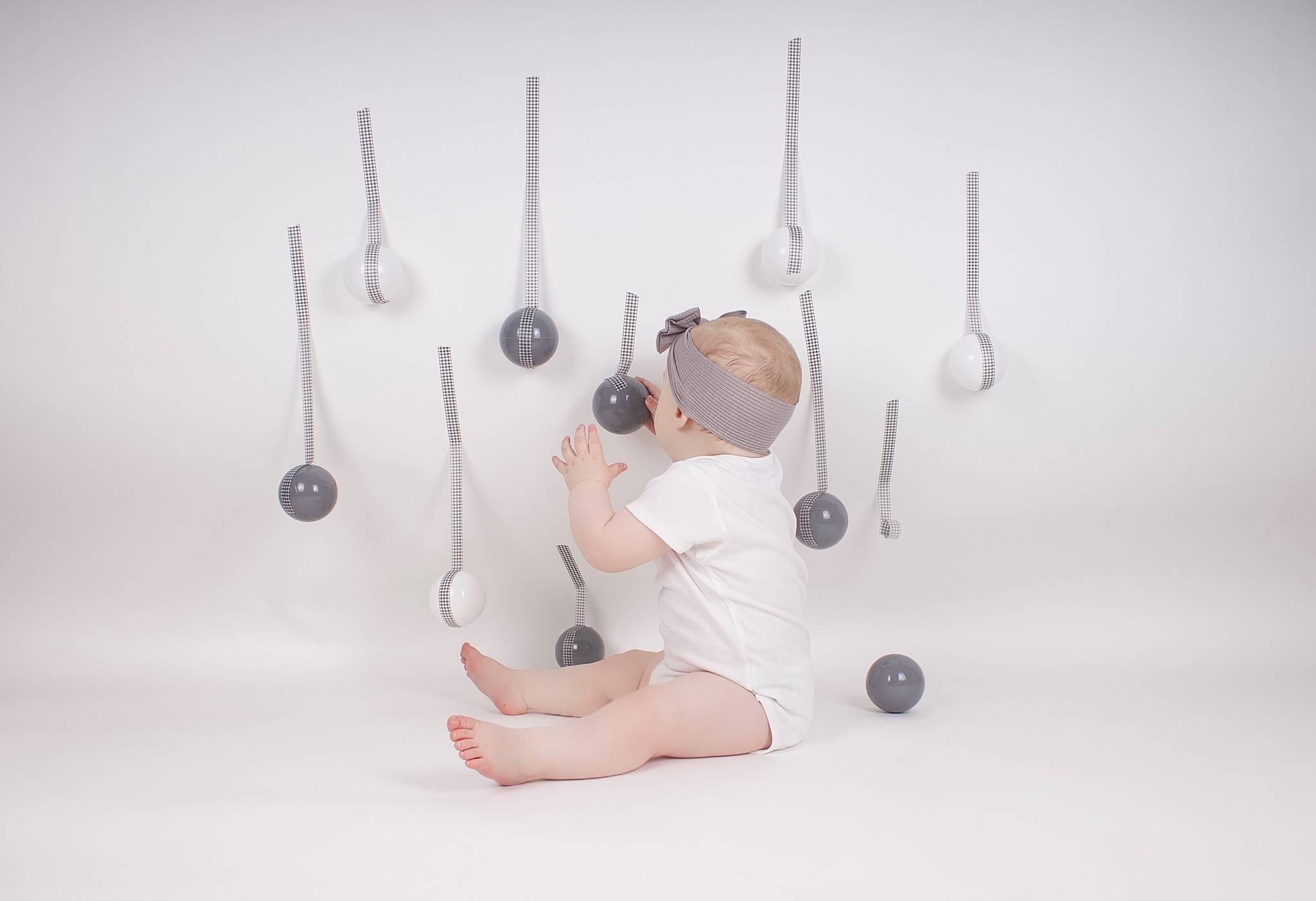 Around 6 months or so, you will see your baby start to pick up tiny objects, they could start by raking it towards them with their hand, start to covering it and then squeezing whatever it is into their fist.
But over the next few months baby will learn the all important PINCER GRIP. Although it sounds like something a crab might do to your toe, it just means they have the fine tuned motor skills of the thumb and forefinger, they'll make you feel super clean by spotting and picking up those tiny bits left on the carpet (thanks baby!).
Why we need this skill? The Pincer grip is the hold that's needed for using a pencil in the far far, out there, distant future.
Take a look at this super pincer grip activity we've put together that can encourage this important object-grabbing skill.
Taping objects to the wall
Grab a selection of toys that your kiddo finds interesting, 4 or 5 will do. We've used balls for this activity but you can practically use anything.
Tape the objects to a smooth surface and sit baby in front of them, watch how they will grasp, grab and reach out at the objects on the wall.
In a more detail your little one might start to peel the tape away using that pincer grip we spoke about, if they do-great work baba!!, if not don't worry they will work it out in their own time.
(If you don't want your paint work ripping off use paint safe tape or use it as a high chair activity instead)
Happy Grabbing!!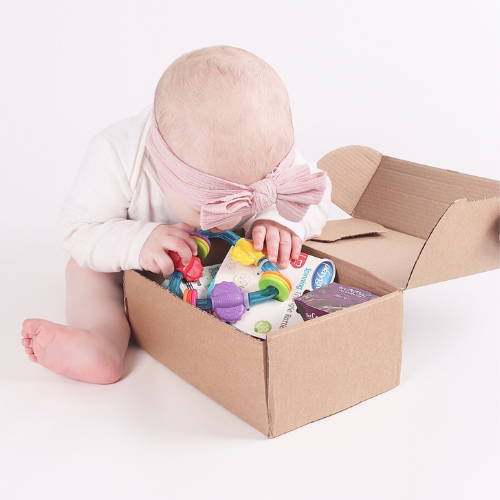 Little Fawn Box is a monthly subscription box for Mum and Baby, from her 20th week of pregnancy, right up to when baby is 3 years old.
Our boxes contain 5 or more products, always with a value of over £30. Our subscriptions are a super fun and exciting way to discover new products and new brands that we know Mamas will love.
Our boxes are carefully tailored to suit your baby's stage (or pregnancy stage of course).