Baby Play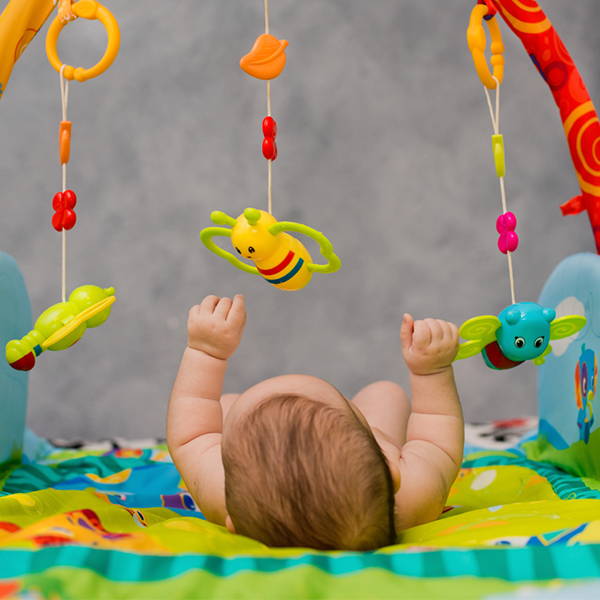 During the first month of life, your newborn will spend much of the day sleeping (well here's hoping!).

Over the next several weeks to months, your baby will be awake and alert for longer periods of time. You'll learn to recognise when your baby is ready to learn and play, but here's a little helpful tip:
A baby who is quiet and alert will be attentive and responsive and interested in surroundings and you. These are signs baby is ready for play.

A baby who is awake but active (squirming, flapping arms, or kicking legs) or fussing is less able to focus on you. The baby may seem upset or cry when you try to get his or her attention. These are signs that your baby may be getting hungry, tired, or overstimulated. They will not engage in play.
If you're struggling to come up with any ideas (baby brain kicking in) we're here to help, below are some simple lovely activities you can do with your little one:
Hang a colourful ribbons above baby's cot or play gym to provide visual stimulation and sensory touch.

Encourage baby to hold or shake an age appropriate rattle, see how their little eyes move and heads turn to listen to the sounds.

Gently touch and tickle baby with a scarf or feather to make them giggle

Provide plenty of skin-to-skin contact with a parent or caregiver.
Please remember that any activity using props or toys does need your supervision.
Happy Playing!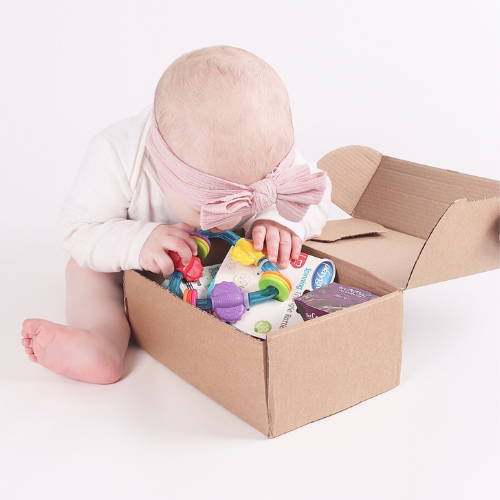 Little Fawn Box is a monthly subscription box for Mum and Baby, from her 20th week of pregnancy, right up to when baby is 3 years old.
Our boxes contain 5 or more products, always with a value of over £30. Our subscriptions are a super fun and exciting way to discover new products and new brands that we know Mamas will love.
Our boxes are carefully tailored to suit your baby's stage (or pregnancy stage of course).