5 outdoor sensory activities to try with your toddler this spring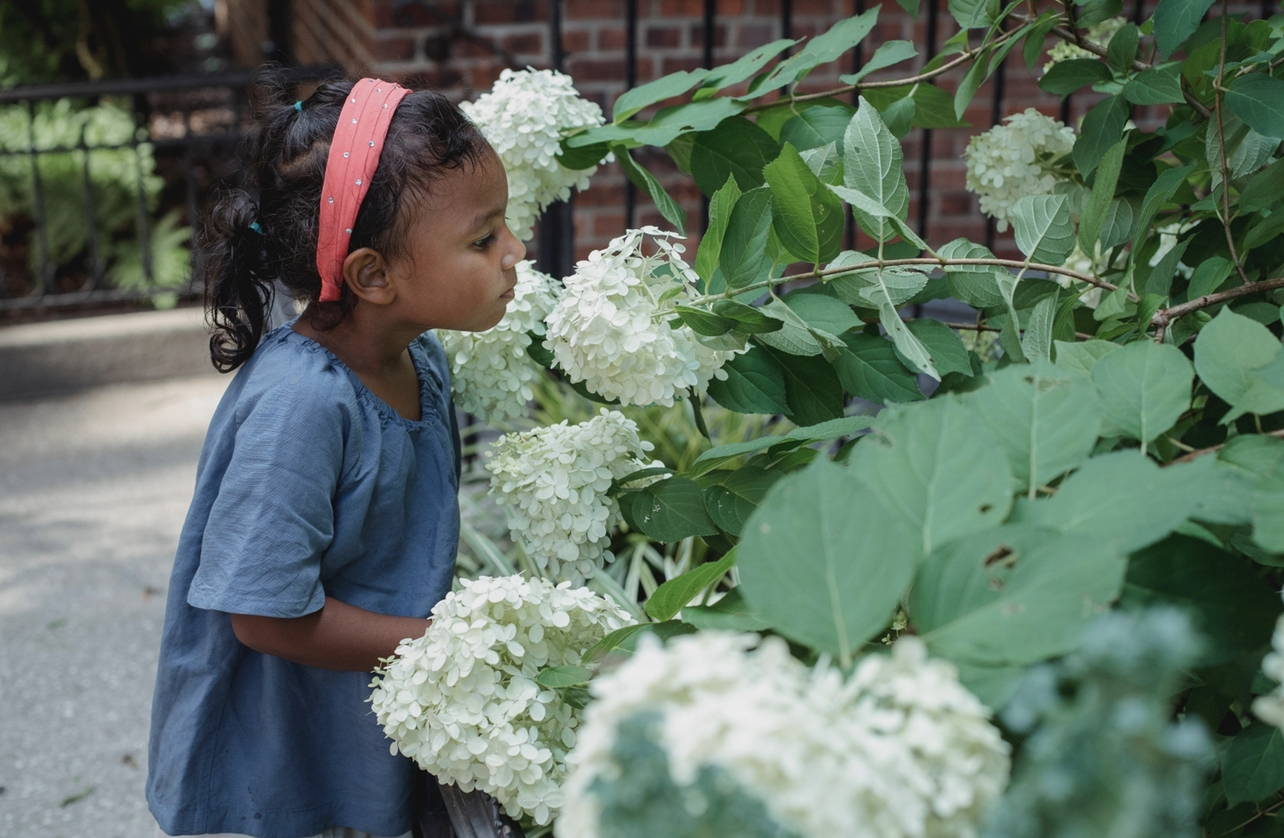 As the weather starts to warm up, it's the perfect time to enjoy more outdoor time with your little ones. Rachel Clinkard — from family-run footwear retailer Charles Clinkard — shares five sensory activities you and your toddler can try this spring.
Our little ones naturally explore the world around them through play, but it's also important that they are encouraged to actively use their senses while doing so, as this plays a key role in healthy brain development (Parenting for Brain). Not only this, but sensory play is also a great opportunity for you to bond and spend time with your toddler out in the fresh air. So, here's five ways you can roll up your sleeves and get messy together this spring.
Planting a kitchen garden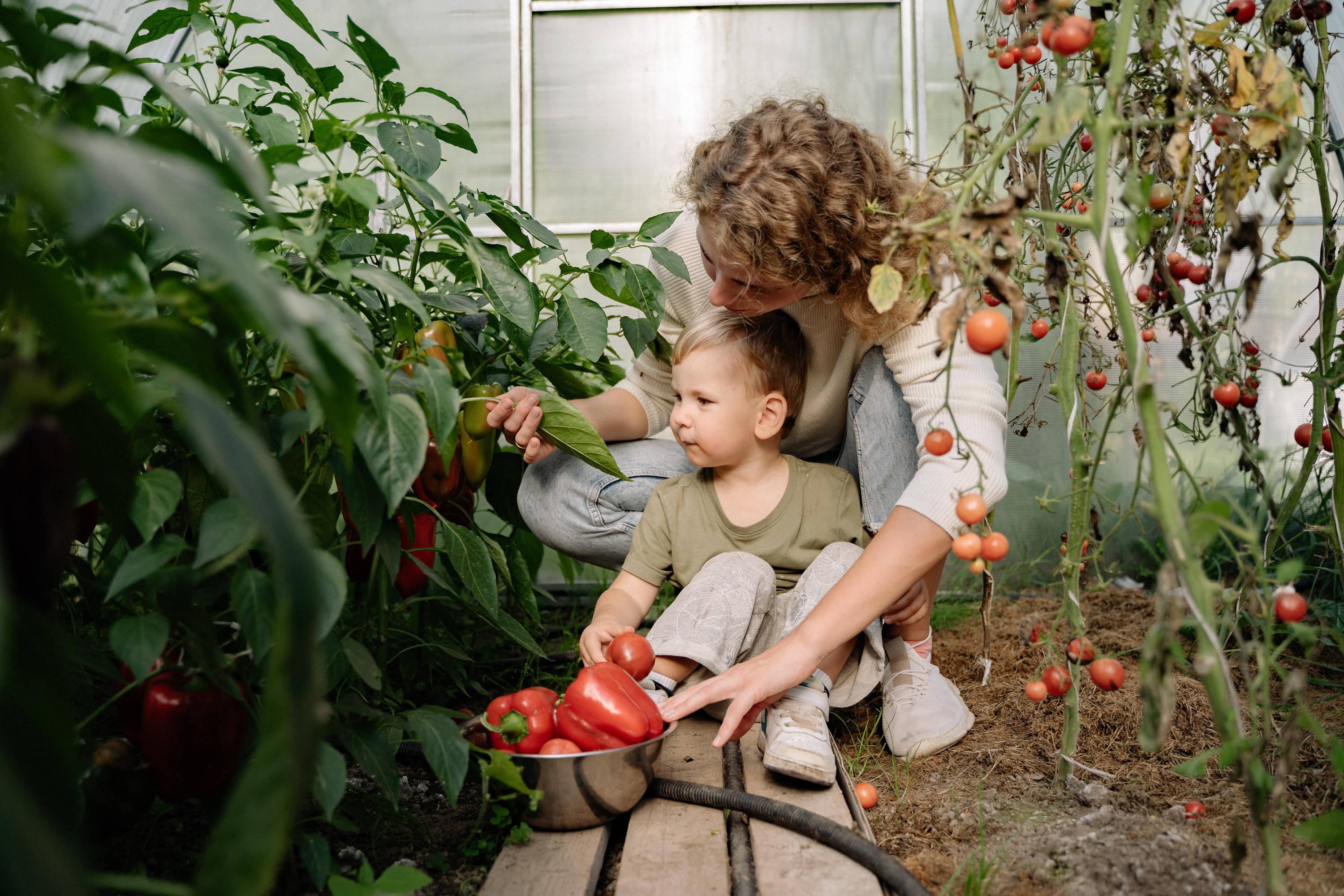 Starting a kitchen garden is a great way to get your children involved in productive sensory play. This doesn't have to mean building a full-scale allotment or warehouse, either: you can simply set out a few large planters or a shelf of plant pots, to grow herbs in the back garden or on the kitchen windowsill.
Growing your own produce can teach even very young children about responsibility and patience, as they help you water, feed, and harvest their plants. It also helps them understand where we get our food from, and how important it is to nurture the environment. Becoming familiar with the smells and textures of soil and the different produce is a great sensory experience for toddlers, and it also shows them that it's okay to get dirty in the garden. You might even come across some worms or insects and have an impromptu biology lesson!
Wildlife scavenger hunts
Spotting local wildlife encourages kids to learn about biology and our impact on the environment, all while getting fresh air and some much-needed vitamin D. Your toddler can experience the sounds, sights, and smells of your local wooded areas while you point out different birds and small woodland animals. Be sure to kit them out in proper walking boots and waterproof gear, so that everyone stays dry, comfortable, and happy when you're out on an adventure.
To engage all the senses, you could base these scavenger hunts on identifying colours (an ideal task for little ones, who can point out things like green trees, yellow petals, or blue skies) or textures (familiarising them with smooth stones, spongy moss, or rough bark). The Woodland Trust has a great set of resources for creating your own outdoor scavenger hunts.
Getting messy in a mud kitchen is a great sensory activity that's not only free, but can actually help to foster young imaginations. While imaginative play should first and foremost be an enjoyable activity for your child, it's also a key part of their cognitive and emotional development.
When they create fictional characters and explore different choices in their imaginary worlds, children can start to navigate their emotions, experiment with problem solving, and generally develop their early social skills (Healthline). So, put on your most colourful pair of wellies and open up the neighbourhood's newest mud kitchen with your little one this spring. Or, if your child loves fantasy play, why not build a shelter in the garden to protect you and the other knights from a fire-breathing dragon?
Sensory bins
As young children explore and learn so well through hands-on tactile play, sensory bins are a great resource that can be easily made at home. Simply fill a large container with objects of varying textures and colours — such as water beads, kinetic sand, pom-poms, or feathers — which they can touch, scoop into cups, or even just pour onto the floor! This allows your toddler to engage in open-ended play with no fixed expectations, encouraging them to be imaginative and even stimulating communication in children that may otherwise struggle to express themselves (Pre-K Pages).
In warmer weather like springtime, you can incorporate water into your toddler's sensory bin while they play outside. This way you can introduce them to toys like funnels, buckets, and bubbles. You could also provide them with differently weighted objects, ranging from rubber ducks to flower petals and pebbles, to discover which items float and which ones sink.
Create an obstacle course
Finally, a garden obstacle course can be the perfect spring activity for your active, curious toddlers. Make sure that the course suits their ability level, as every child reaches physical milestones at their own pace. Get your running trainers on and lay out a short course using things like hoops or chalk circles to jump into, a tunnel to crawl through, and an end point to run towards.
This physical movement helps to build their motor skills, co-ordination, and — as an added bonus for tired parents — can burn off that last bit of energy before their afternoon nap or bedtime. Doing this obstacle course with preschool friends or siblings can make for a fun, outdoor playtime that also encourages sensory engagement.
Sensory play is instrumental in your toddler's cognitive development, imagination, social skills, and much more. Above are just some of the ways you can step outside and engage in stimulating play together: why not get creative and come up with even more outdoor activities for you and your toddler this spring?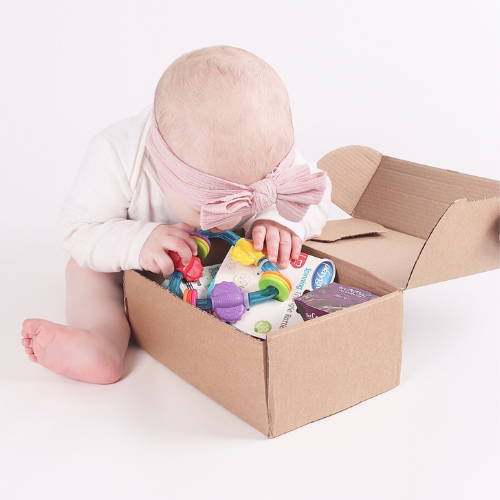 Little Fawn Box is a monthly subscription box for Mum and Baby, from her 20th week of pregnancy, right up to when baby is 3 years old.
Our boxes contain 5 or more products, always with a value of over £30. Our subscriptions are a super fun and exciting way to discover new products and new brands that we know Mamas will love.
Our boxes are carefully tailored to suit your baby's stage (or pregnancy stage of course).