Salmon & Sweet Potato Fishcakes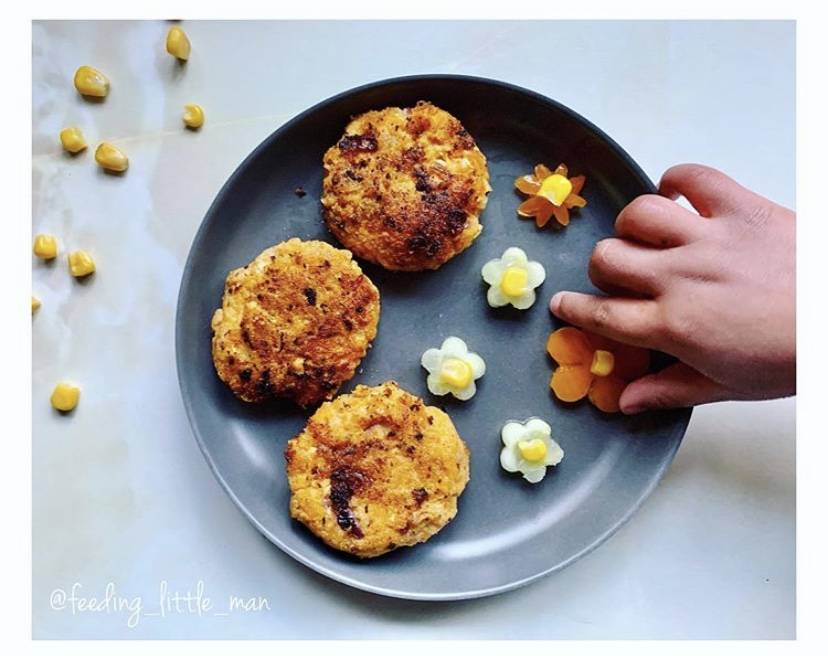 I love these fishcakes as they are an excellent way to get in some of your child's daily calcium intake.
For this recipe, I use canned salmon with bones as the bones are what contain the calcium. The canning process makes the bones mushy, so they are perfectly safe to eat.

What you need:

1 can salmon (with bones)
1 large sweet potato
3 slices of bread
A pinch of paprika (optional)
A few tbs olive oil
Method
1. Peel and chop the sweet potato into small chunks. Cook by either steaming, boiling or roasting and then mash and set aside.
2. Take 3 slices of bread and whizz in a food processor to make breadcrumbs.
3. Mix together the canned salmon (including juice), mashed potato, breadcrumbs and paprika.
4. Use your hands to roll into balls and then flatten into patties.
5. Place in the fridge for 30 mins to firm; you could skip this step if you're short on time however it makes them easier to handle!
6. Fry on medium heat for a few minutes, in a little oil, on both sides until golden.
Estimated prep time: 1 hour
Estimated cooking time: 5-6 minutes
Allergen(s): fish, wheat
NOTES: You can use fresh salmon instead of canned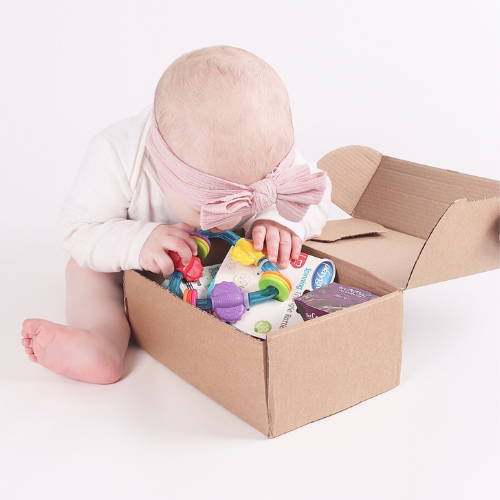 Little Fawn Box is a monthly subscription box for Mum and Baby, from her 20th week of pregnancy, right up to when baby is 3 years old.
Our boxes contain 5 or more products, always with a value of over £30. Our subscriptions are a super fun and exciting way to discover new products and new brands that we know Mamas will love.
Our boxes are carefully tailored to suit your baby's stage (or pregnancy stage of course).