Pumpkin & Butternut Squash Spooky Soup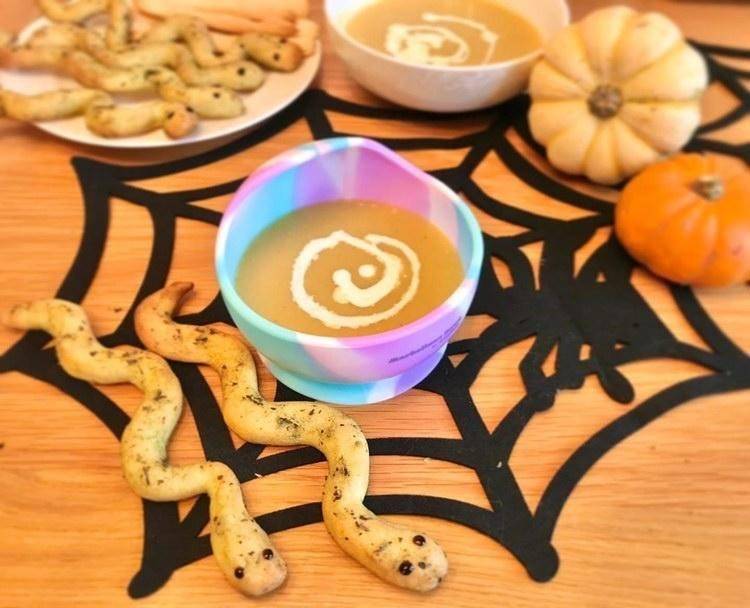 We love this Halloween set up, and making it really spooky and fun is a great way to get more veggies into your little one.
These slithering snake breadsticks will be a hit too. A super fun dipper for their soup.
Thanks for letting us share these great recipes @amelies_adventures_
🎃Curried pumpkin and butternutsquash soup🎃
What you need:
1 cup butternut squash
1 1/2 cup pumpkin
1 large potato
3 cups stock (Can use low salt vegetable or low salt meat-based stock)
1/2 cup red lentils
2 tsp Indian spices/curry powder
1/2 tsp turmeric
1/2 tsp ginger
1/4 tsp coriander
Method
1. Chop (or use ready cubed, frozen) butternut squash, pumpkin & potato.
2. Add all ingredients into a large pan and bring to the boil.
3. Lower to a simmer and leave to cook for 30-35 mins.
4. Mash/blend soup until thick.
5. Serve with double cream drizzled on top.
Serves: 4
TIP: Can be frozen for up to 3 months
🐍 Snake breadsticks 🐍
What you need:
1 cup plain flour (Substitute with gluten free flour for GF option)
1/2 cup + 2 tbsp greek yoghurt
1 tsp baking powder
1 1/2 tbsp olive oil
1 tsp Italian/mixed herbs
Tiny amount of spirulina
Method
1. Preheat oven to 210°C (fan).
2. Mix flour, baking powder & yogurt until a dough forms. If too crumbly, add more yoghurt, if too soft add more flour.
3. Lightly dust surface with flour and roll dough into long sausage shapes. Pinch one end to become the tail and leave the opposite end thicker to become the head.
4. Line and grease an oven tray and gently place dough in 'S' shapes.
5. Mix herbs, oil and spirulina in a small bowl and brush over the top of each breadstick.
6. Place in the oven for 15-18 mins until golden (but with a hint of green!)
Makes: Approx. 6 large breadsticks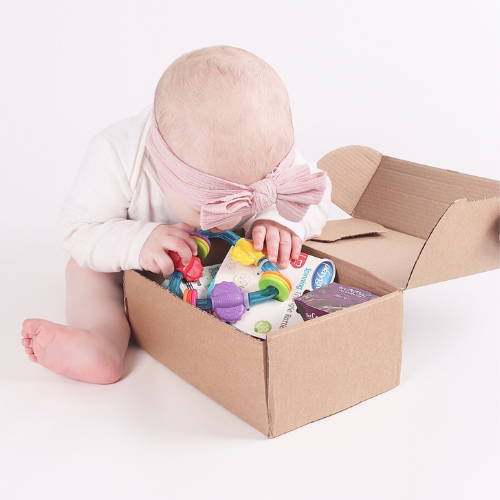 Little Fawn Box is a monthly subscription box for Mum and Baby, from her 20th week of pregnancy, right up to when baby is 3 years old.
Our boxes contain 5 or more products, always with a value of over £30. Our subscriptions are a super fun and exciting way to discover new products and new brands that we know Mamas will love.
Our boxes are carefully tailored to suit your baby's stage (or pregnancy stage of course).