Nice Cream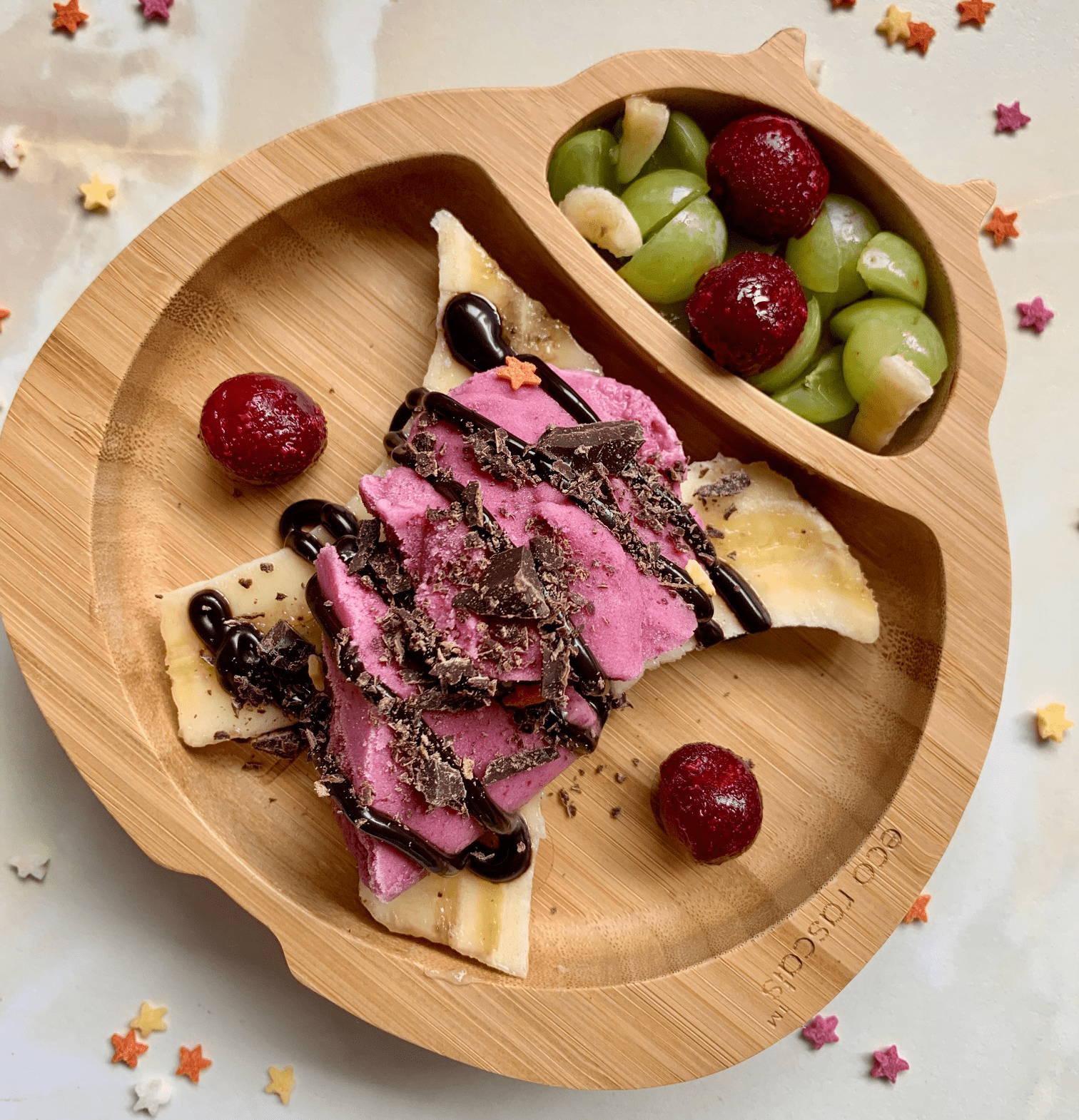 Nice cream (also known as banana ice cream), is one of our favourite treats.

I'm not sure you can really even call it a 'treat' as it's so healthy! Below is a
basic banana nice cream recipe, you can then add other ingredients to make
all sorts of combinations. Be sure to use ripe (brown) bananas for this as they
will have a more 'caramelized' taste compare to bananas that are not ripe
(yellow/green!)
What you need:

2-3 bananas
60ml (any) milk if needed
Method
1. Peel, chop and freeze the bananas
2. Once full frozen, put them into a blender and whizz
3. You may need to add up to 60ml milk to help achieve a soft scoop consistency
4. Eat immediately or place in freezer for 30 minutes
Estimated prep time: A few hours (for freezing fruit!)
Estimated cooking time: 5 minutes
Allergen(s): none
NOTES:

Combinations:
Berrylicious - 2 bananas + 1 cup frozen berries + 1/8 tsp vanilla extract
Chocolate strawberry - 2 bananas + 1/4 cup strawberries + 2 tbsp coco powder
Mango - 2 bananas + 2 ripe mangos + 1/4 tsp maple syrup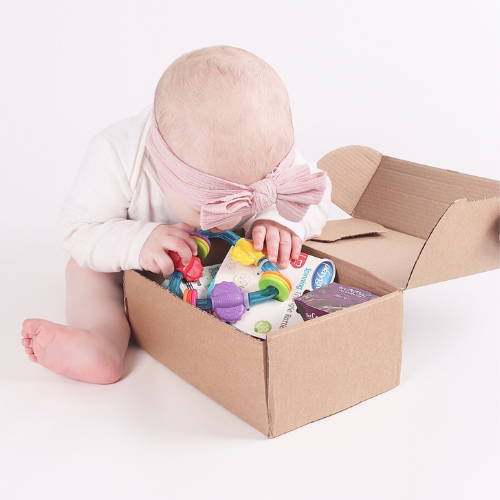 Little Fawn Box is a monthly subscription box for Mum and Baby, from her 20th week of pregnancy, right up to when baby is 3 years old.
Our boxes contain 5 or more products, always with a value of over £30. Our subscriptions are a super fun and exciting way to discover new products and new brands that we know Mamas will love.
Our boxes are carefully tailored to suit your baby's stage (or pregnancy stage of course).