Ham, Cheese and Mustard Puff's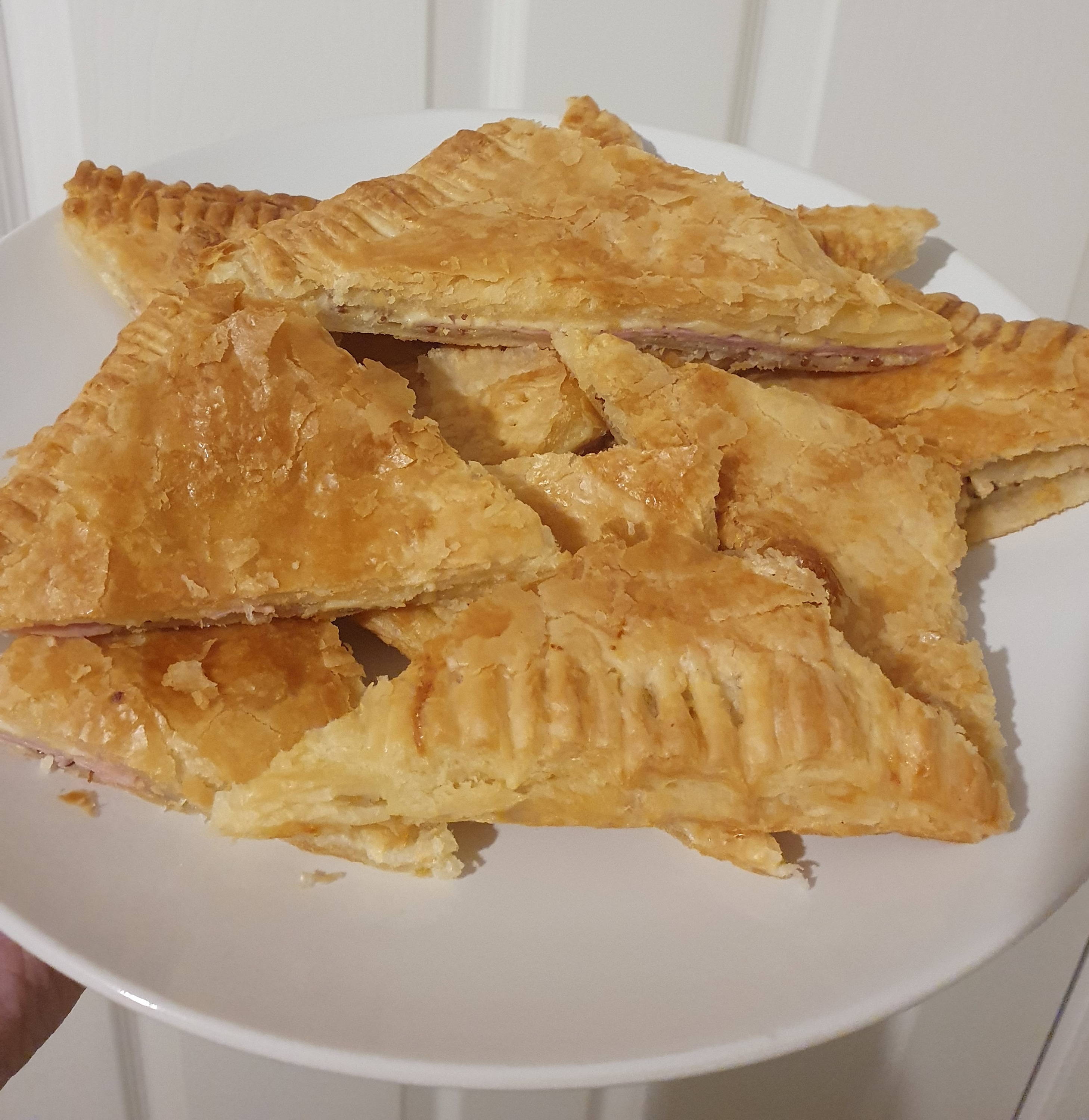 A quick and yummy recipe for all the family to enjoy.
Thanks for letting us share this great recipe @reeve.jade
What you need:
1 egg (for eggwash)
wholegrain mustard
(2 sheets) prepared puff pastry (I usually buy ready rolled and that comes with baking parchment so you can literally lift and transfer onto the tray then trip the excess paper)
Sliced ham
Grated cheddar cheese
Method:
1. Heat oven to 180 degrees (fan).
2. Prepare egg wash; set aside.
3. Spread mustard onto one layer of pastry, leaving 1/2" around the border. Place ham, then cheese, careful not to put any ingredients with the 1/2" border.
4. Brush egg wash all around the 1/2" border.
5. Then place the second sheet of pastry over the top. Align edges (if it's not perfect, that's ok - you can just trim the edges if needed) and press layers together to ensure a seal with the egg wash. Press the prongs of a fork into the layers to form a stronger seal all around.
6. Brush the egg wash over the entire layer of the puff pastry (including the edges, to ensure even browning) and cut several slits in the top for steam to escape. Bake for about 25 minutes or until it's golden brown.
7. Once out of the oven cut up into portions however you like. I like to cut into small triangles to serve as a buffet food so lots of people can eat them.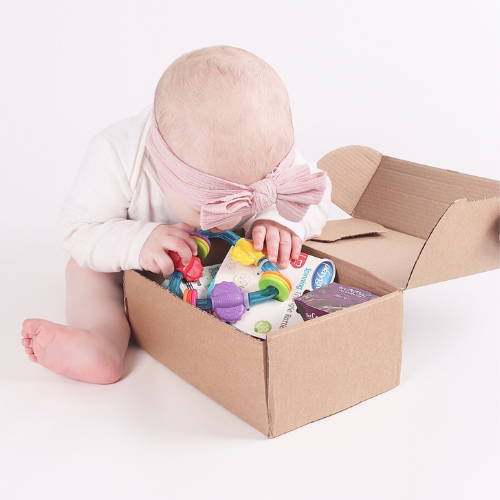 Little Fawn Box is a monthly subscription box for Mum and Baby, from her 20th week of pregnancy, right up to when baby is 3 years old.
Our boxes contain 5 or more products, always with a value of over £30. Our subscriptions are a super fun and exciting way to discover new products and new brands that we know Mamas will love.
Our boxes are carefully tailored to suit your baby's stage (or pregnancy stage of course).