Fluffy Pancakes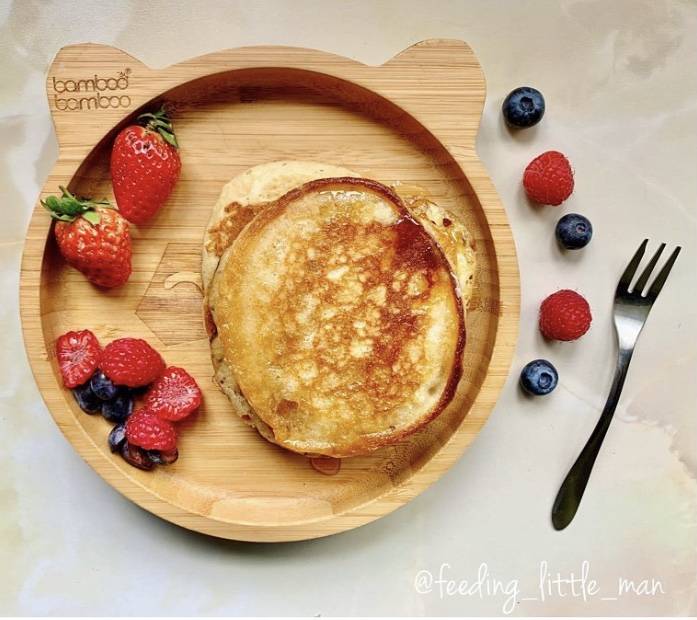 These pancakes are so fluffy that you would never guess they contain no egg!
What you need:
1 cup milk
1 cup plain flour
1 tbs baking powder
2 tbs butter
1 tsp sweetener; maple syrup/vanilla extract/fruit syrup
Method
1. In a bowl, mix together the flour and the baking powder.
2. Now add in the milk, butter and sweetener. Fold everything together.
3. Add some more butter to a pan and place on low-medium heat. Pour in
some of the batter.
4. Heat each batch for around 3 minutes; bubbles will begin to appear on the
surface and when they do, flip over and cook the other side. Don't flip more
than once.
5. Remove from heat; you can keep the cooked pancakes warm by placing in
a preheated oven while you make the rest!
Estimated prep time: 5 minutes
Estimated cooking time: 6 minutes per batch
Allergen(s): wheat
NOTES: The batter will be quite puffy; take care not to over mix as you don't
want to knock the air out. If the batter is too thick, add more milk and fold
gently.
To avoid pancakes browning too quickly, take the pan off the heat and wipe
down with a kitchen towel before each new batch.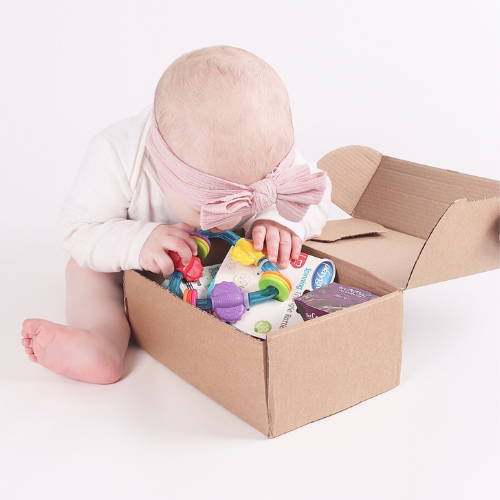 Little Fawn Box is a monthly subscription box for Mum and Baby, from her 20th week of pregnancy, right up to when baby is 3 years old.
Our boxes contain 5 or more products, always with a value of over £30. Our subscriptions are a super fun and exciting way to discover new products and new brands that we know Mamas will love.
Our boxes are carefully tailored to suit your baby's stage (or pregnancy stage of course).