Curried Chicken Pasta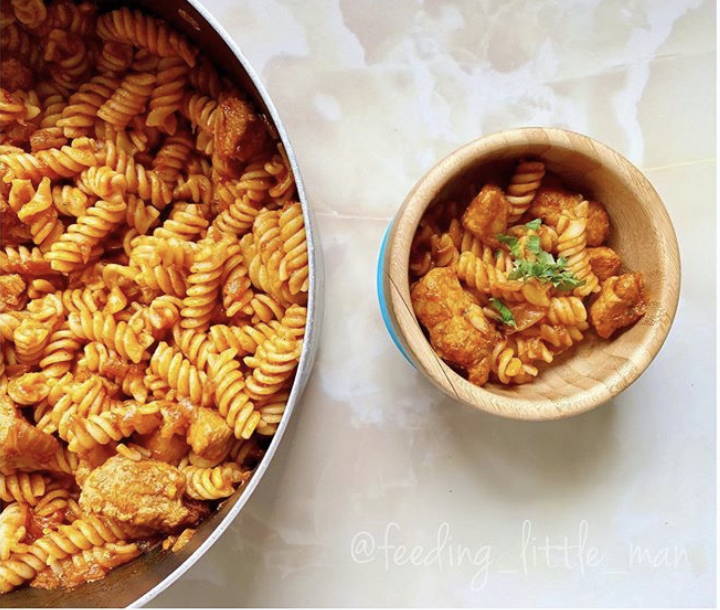 Adding a little spice/herbs is a great way to add flavour to baby/toddler food. They can be added to food from the early stages of weaning.
In fact, doing so allows babies to get used to a range of flavours at a time when they are open to experiment with taste. This curried pasta sauce is our family's favourite pasta dish!
What you need:
2 tbs oil
2 medium onions; peeled and chopped️
1 tbs minced garlic
1 tbs minced ginger
Spices: 1 tsp ground coriander, 1 tsp ground cumin, 1 tsp garam masala, pinch
of turmeric and a pinch of chilli powder (optional)
500g boneless chicken breast; chopped.
500g passata
500g pasta
Fresh coriander (optional)
Method
1. Heat the oil in a large saucepan and to it add the onions. Keep stirring on
medium heat until the onions are golden brown
2. Add the ginger and garlic; mix again
3. Now add the spices and mix again
4. Now add the chicken and stir on high heat until the chicken pieces are
browned
5. Add the passata and mix again
6. Now cover and cook on low until the chicken is cooked; about 20 minutes
7. Cook your pasta according to the instructions, drain and tip into the pan
with the sauce
8. Top with fresh coriander
Estimated prep time: 10 minutes
Estimated cooking time: 30 minutes
Allergen(s): wheat
NOTES: Adjust amount of spices according to taste. Make this dish vegetarian/vegan by subbing the meat for vegetables.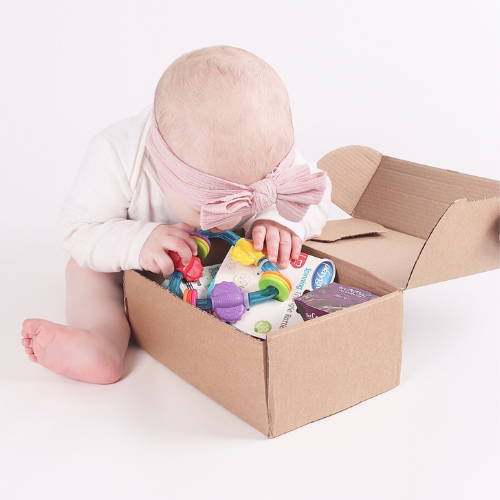 Little Fawn Box is a monthly subscription box for Mum and Baby, from her 20th week of pregnancy, right up to when baby is 3 years old.
Our boxes contain 5 or more products, always with a value of over £30. Our subscriptions are a super fun and exciting way to discover new products and new brands that we know Mamas will love.
Our boxes are carefully tailored to suit your baby's stage (or pregnancy stage of course).