Christmas Roll Up's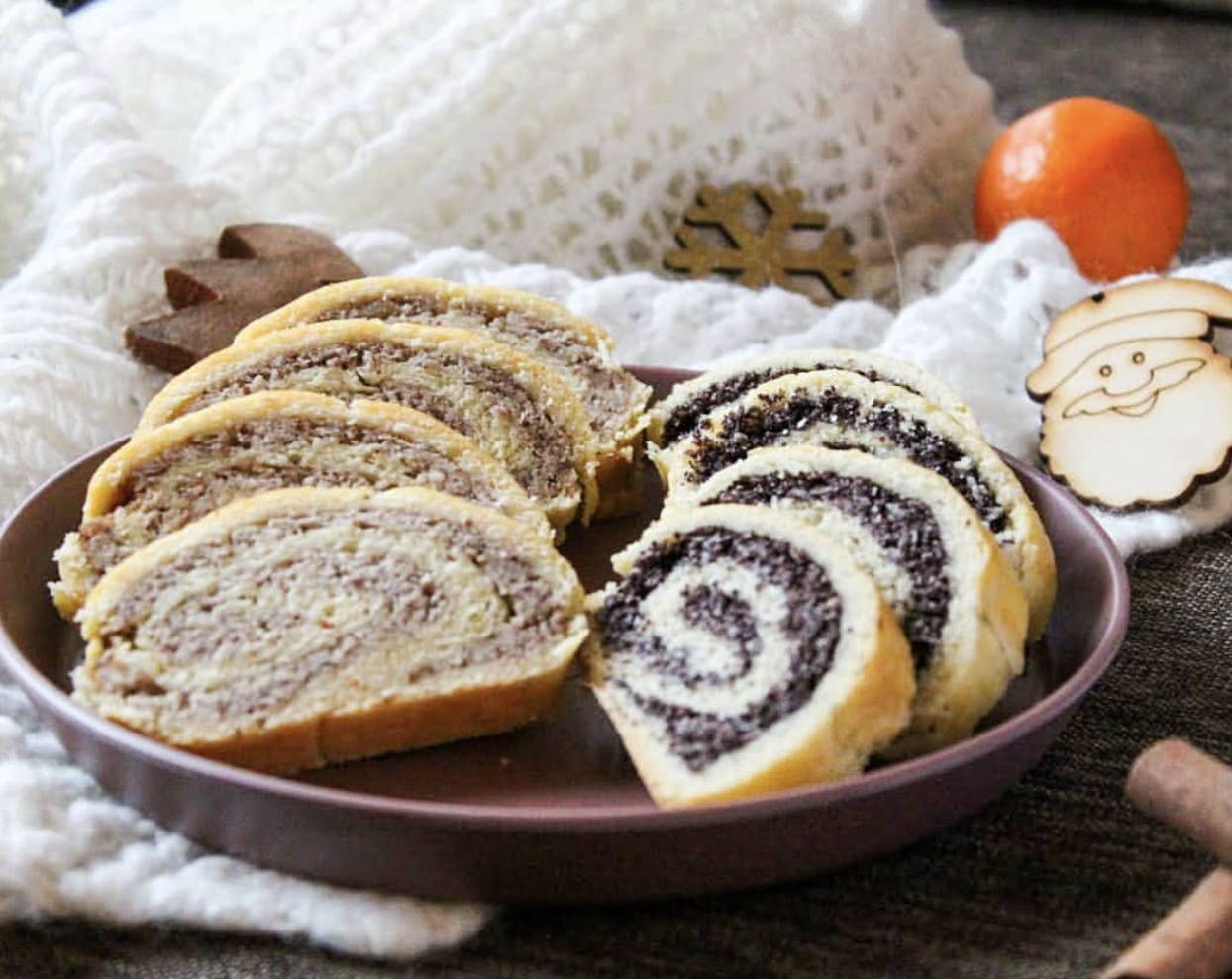 The traditional Christmas roll up can't be missing from anywhere during the Christmas season - there sugar free to so perfect for your little one to enjoy.
Thanks for sharing @mamacooksforbaby
What you need:

600 g of flour
250 g butter
2 eggs
2 tsp dates pasta
20 g yeast
150 ml warm whole milk
1 tbsp sour cream
1 egg for egg wash
For the fillings:
150 g ground poppy seeds
2 apples grated
3 tbsp dates pasta
a good squeeze of lemon juice
warm whole milk
1 banana
200 g ground almond
Method
1. Heat up the milk a little bit and soak the yeast in it, let it melt for about 15 minutes.
2. Mix the flour and butter thoroughly and add the beaten eggs in, mix it well again
3. Pour in the milky mixture and the sour cream and knead the dough for about 5 minutes. Cover it with cling film and let it rest for 2,5 hrs.
4. While the dough is resting prepare the fillings: grate the apples and mix it with the poppy seeds and dates pasta. Warm up about 8 tbsp whole milk and spoon it to the filling. Make sure it is not runny.
5. For the other one mash the banana with a fork and mix it with the ground almond
6. Once the resting time is over cut the dough into 3 equal pieces, form a rectangle with a rolling pin and lay your filling on it (it should be as long as your baking tray), fold the ends back on the longest sides and start rolling it up. Cover your baking tray with baking sheet and carefully move the rolls onto it.
7. Wash the top of the rolls with lightly beaten egg white, at first and when it's dried with egg yolk. Preheat oven to 180 and bake it for about 45-50 minutes
🔪 Prep time: 30 mins + 2,5 hrs resting
⏰ Cook time: 45-50
🍴 Yields: 3 roll ups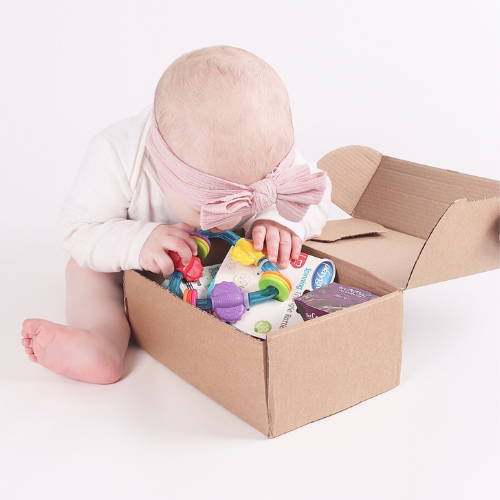 Little Fawn Box is a monthly subscription box for Mum and Baby, from her 20th week of pregnancy, right up to when baby is 3 years old.
Our boxes contain 5 or more products, always with a value of over £30. Our subscriptions are a super fun and exciting way to discover new products and new brands that we know Mamas will love.
Our boxes are carefully tailored to suit your baby's stage (or pregnancy stage of course).