Chocolate Brownies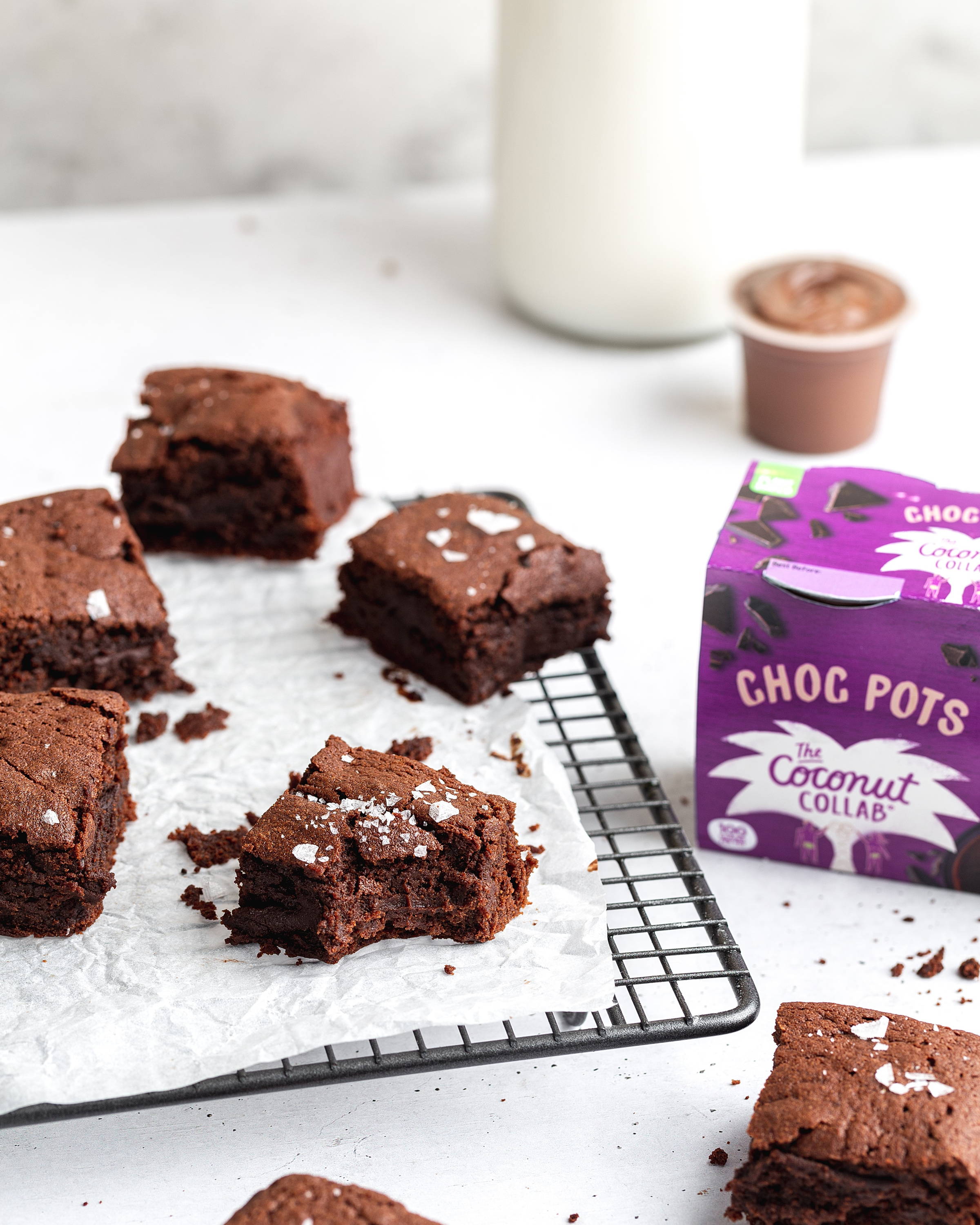 The most delicious chocolate brownies by @coconutcollab using their yummy choc pot's.
What you need:

- 2 Choc Little Pots
- 1/2c vegan butter melted
- 1/3c sugar
- 1.5 flax egg (1.5T ground flaxseed mixed with 5T water and set aside for 10 minutes)
- table spoon vanilla
- 1c gluten-free all-purpose flour
- 1/2c cocoa powder
- table spoon baking powder
- 1/4t salt
Method
1. Preheat the oven to 180 degrees and line a 18cm brownie tray with baking paper.
2. Place Little Pots, butter, sugar, flax egg and vanilla in a mixing bowl and stir thoroughly to combine.
3. Sieve in the flour, cocoa, baking powder and salt, then mix thoroughly again until thick and glossy.
4. Transfer batter into the prepared baking tray and spread evenly.
5. Place in the oven to bake for 20-25 minutes. Careful not to overcook.
6. Remove from the oven and allow to completely cool before slicing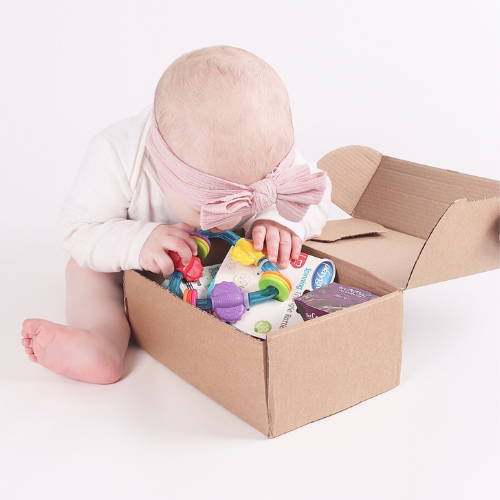 Little Fawn Box is a monthly subscription box for Mum and Baby, from her 20th week of pregnancy, right up to when baby is 3 years old.
Our boxes contain 5 or more products, always with a value of over £30. Our subscriptions are a super fun and exciting way to discover new products and new brands that we know Mamas will love.
Our boxes are carefully tailored to suit your baby's stage (or pregnancy stage of course).