Chicken, Leek & Bacon Pie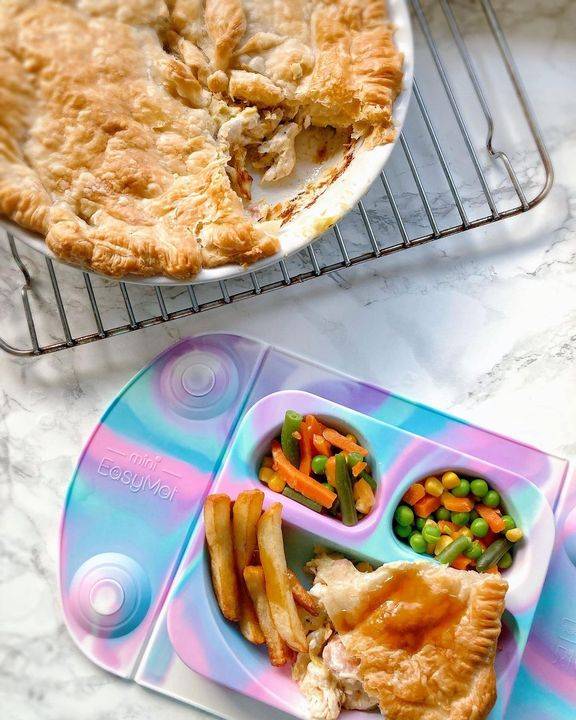 It's always the perfect time for pie! 🥧 Check out this recipe for Chicken, Leek & Bacon - Super Easy - Pie by @paige_familymeals!
What you need:
2 large chicken breasts/500g ~ sliced and then halved.
1 leek ~ chopped
2 bacon rashers ~ sliced
1 tsp garlic granules
2/3rds tsp ground black pepper
1 tsp mixed herbs
90ml cold water
1 Low salt chicken stock cube
1.5tbsp cream cheese
1 puff pastry sheet
25cm pie dish
Method:
1. Sweat the leek over a medium heat, then add the bacon. When that's almost cooked through add the chicken.
2. Once the chicken is cooked, add seasonings and stir in.
3. Pour in water and add the stock cube, melt the stock cube by mixing it in the water with your spatula.
4. Add cream cheese and stir in to form a creamy sauce.
5. Remove from heat and allow to cool
6. Roll out pastry sheet. With a rolling pin, roll it out a little bit more so that it will cover the pie dish.
7. Add cooled filling to the pie dish then top with pasty and trim the edges. Poke a few holes with your knife.
8. You can make some decorative leaves with the off cuts, or whatever you fancy :)
9. Egg or milk wash.
10. Bake 180c for 25-30 mins, until pastry is lovely and golden.
Enjoy!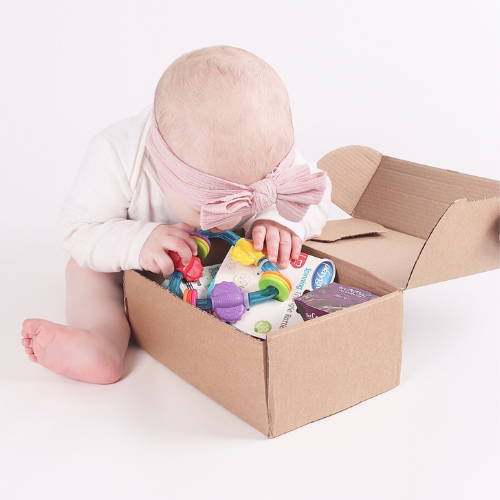 Little Fawn Box is a monthly subscription box for Mum and Baby, from her 20th week of pregnancy, right up to when baby is 3 years old.
Our boxes contain 5 or more products, always with a value of over £30. Our subscriptions are a super fun and exciting way to discover new products and new brands that we know Mamas will love.
Our boxes are carefully tailored to suit your baby's stage (or pregnancy stage of course).