Beetroot Crepes with Mango and Banana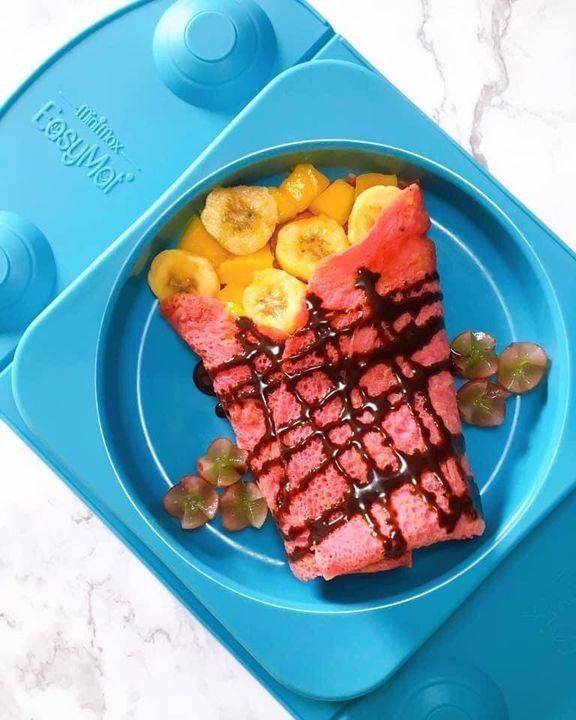 You'll go bananas for this Beetroot crepes with mango and banana recipe by @biteswithbasti🍌
What you need:
1 egg
1/4 cup milk
1/4 cup flour
1tbsp melted butter
1 beetroot
1 tbsp unsweetened chocolate
Method:
1. Boil beetroot and blend until smooth. Set aside
2. In a large bowl, beat the eggs and milk together. Beat in sifted flour mixture until smooth; stir in melted butter then add 2tbsp beetroot.

3. Heat a lightly oiled frying pan over medium heat. Pour or scoop the batter into the pan.

4. Tip and rotate pan to spread batter as thinly as possible. Brown on both sides.

5. Serve with fresh mango and banana. Then drizzle with chocolate syrup!
Enjoy!!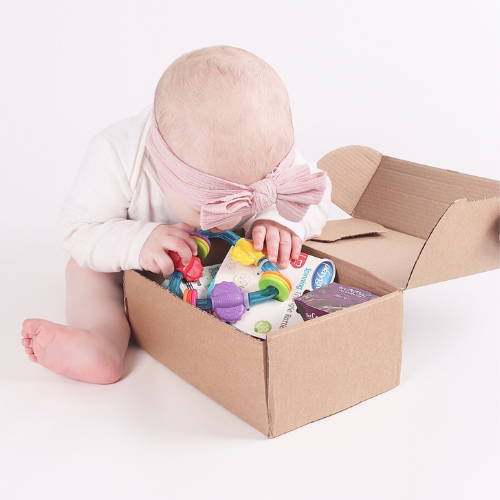 Little Fawn Box is a monthly subscription box for Mum and Baby, from her 20th week of pregnancy, right up to when baby is 3 years old.
Our boxes contain 5 or more products, always with a value of over £30. Our subscriptions are a super fun and exciting way to discover new products and new brands that we know Mamas will love.
Our boxes are carefully tailored to suit your baby's stage (or pregnancy stage of course).