How To Get A Good Night's Sleep When Pregnant


Exhausted but still struggling to sleep? Follow these tips for some quality rest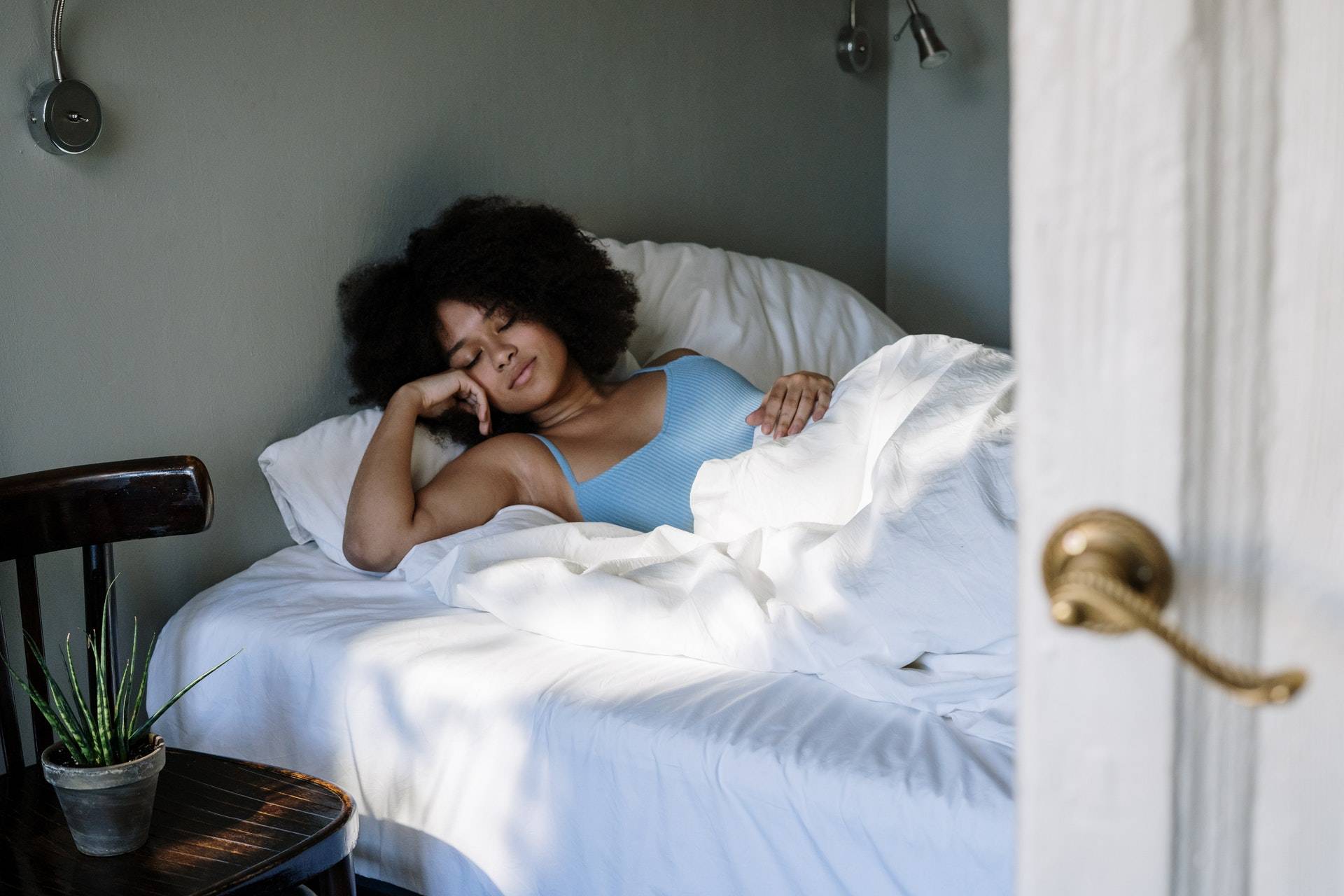 After the excitement of announcing your pregnancy, everyone is keen to offer advice – the number one point being 'get as much sleep as you can before the baby arrives'. Sounds great in theory, but as many pregnant women know, getting a decent night's sleep isn't quite as straight forward as that.
Tiredness in pregnancy – especially the first 12 weeks – is very common, but as your bump grows and the strange pregnancy side-effects kick in (hello, heartburn and restless leg syndrome!), enjoying a full night of sleep can feel impossible. With baby kicking, the need to wee every 10 minutes and the worry about whether you're sleeping in the correct position, it may feel as though everything is against you stocking up on that quality shut-eye – perhaps it's preparing you for those bleary-eyed new-born weeks? – but there are ways to make sure you do get the sleep you need.
Get active
Whether you're battling morning sickness or exhausted by the weight of your growing bump, exercise may feel like the last thing on your mind, but trying to fit in some moderate exercise and plenty of fresh air will certainly help you feel sleepier at night. Exercise can also help reduce those night-time leg cramps, which is an added bonus. Just be sure to avoid doing any strenuous exercise too close to bedtime, as this may keep you awake. Not the desired effect!
Create a bedtime routine
It works for babies and it can work for you too! Having a relaxing night-time ritual really helps you wind down and prepare for sleep. Consider a bath, warm drink and losing yourself in a good book for an hour before bed.
And relax…
Pregnancy insomnia is often caused by your brain going into overdrive as you get into bed. It's important to really de-stress and switch off in order to have a restful night. You could try some pregnancy yoga, deep breathing or use a guided meditation from a mindfulness app like Headspace. Many mums-to-be swear by listening to their audio hypnobirthing meditation as they drift off.
Keep it cool
Your body temperature is higher when pregnant, so you may find yourself waking up because you feel too hot. Open a window or switch to a duvet with a lower tog rating to make sure you're comfortable.
Beat heartburn
Heartburn is a common side-effect of pregnancy, so to try and prevent it affecting your sleep make sure you eat at least a couple of hours before bed. Rich, fatty or spicy food can lead to heartburn and indigestion, so give these a miss in the evening. If you're really struggling, sleep with your head elevated on pillows or get someone to prop up the head of your mattress with some rolled up towels.
Sleep safe
Pregnancy pillows are the stuff dreams are made of! They help support your growing bump and take the pressure off your legs as you sleep, leading to a comfy night. If your budget doesn't stretch, you can use normal pillows – just place one under your knees and another under your belly for support. It's a good idea to try and get into the habit of sleeping on your side during the early stages of pregnancy. Research has shown that in the third trimester of pregnancy (after 28 weeks), going to sleep on your back increases your risk of stillbirth. Don't panic if you wake up lying on your back during the night, it happens to everyone. Just make sure you move back onto your side before falling asleep again.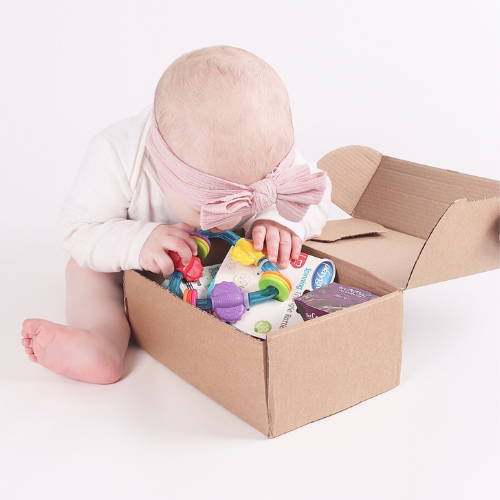 Little Fawn Box is a monthly subscription box for Mum and Baby, from her 20th week of pregnancy, right up to when baby is 3 years old.
Our boxes contain 5 or more products, always with a value of over £30. Our subscriptions are a super fun and exciting way to discover new products and new brands that we know Mamas will love.
Our boxes are carefully tailored to suit your baby's stage (or pregnancy stage of course).