Top 5 Tips For Getting Ready For Swimming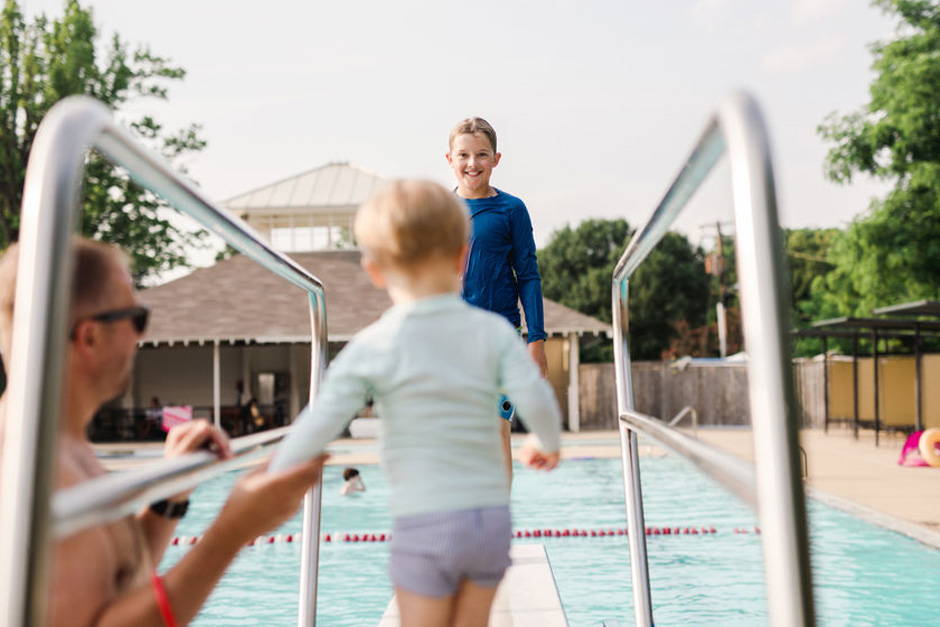 Two words: baby swimming. It's life-saving, motor-skill developing,and balance-building with the promise of a good kip at the end of it. Now youcan get why mums get their kid signed up to classes before baby has packed upto leave the womb. While when we were kids, you didn't hit the pool until aboutaged four, nowadays baby swimming lessons are a big deal. It gets you out ofthe house; it's a dead easy place to meet other mums and for baby to babblealong with the other babies. Here are a few pro tips to know before you hit thepool.
Feeding first
Book in a milk feed or light snack 30 minutes before theswim. Any closer and you'll have a sleepy baby on your hands, and they're theworst kind of swimmers (trust us). A feed any further away than half an hourand you know they're going to be starving as soon as they hit the water —anyone would think they hadn't been fed all day kind of starving.
A little bit at a time
We've all got short attention spans these days and, you'llnotice that — despite baby not being able to blame a smartphone — any activitylonger than 10 minutes makes them grizzly. Pop to the pool (off-peak, always)for a 10-minute paddle. Then, when lesson time comes around there are no bigsurprises or freakouts about the pool or water… in an ideal world.
Water, water everywhere
The best habits start at bath-time, that's a saying, isn'tit? Well baby swimming habits do! Laughing and playing in the tub is good formaking that initial water connection actually really fun and not scary. Tip:trickling water on their head is a good next step.
Keep calm and carry on
If you're a little baby being carried into a big pool,that's certainly cause for alarm. Simple solution? Lots of eye contact toassure your baby you're right there with them. Once they gain confidence,they'll feel happier facing outwards. If baby isn't happy in the water, don'tjust assume they hate the pool, they might just need a poo… or something elsethat babies need, water or not.
Prep like a pro
You've already scoped out the local pool and changing rooms.You know what the deal is. Get your swimsuit on under your clothes and havebaby as ready as they can be before you leave the house. Factor in 15 minutesof just-in-case faff time. You don't know how many nappy changes there will bebefore you get to the pool.
5 things to pack
Swim nappies – Yep, you've already heard of these. Go without them at your peril. It may even be in the pool's policy.
A soft towel with a hood – Hair drying, body drying, snug and cosy.
A snack or milk for afterwards – You know how hungry you feel after swimming, baby is no different.
Your changing bag – You lug that everywhere so that one's a given, right?
A bath toy – Non-Essential but a tub-time toy is a good thing for easing the transitioning from bath to pool and making your kid feel more comfortable.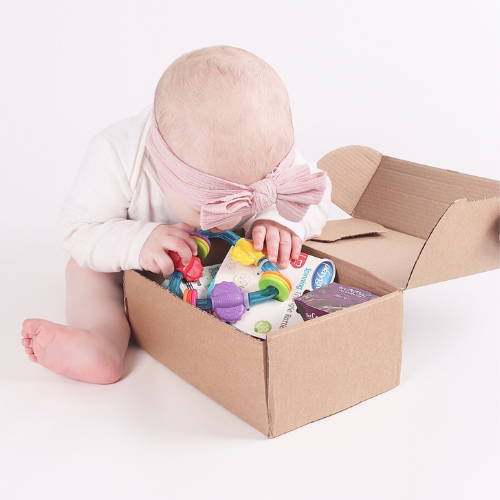 Little Fawn Box is a monthly subscription box for Mum and Baby, from her 20th week of pregnancy, right up to when baby is 3 years old.
Our boxes contain 5 or more products, always with a value of over £30. Our subscriptions are a super fun and exciting way to discover new products and new brands that we know Mamas will love.
Our boxes are carefully tailored to suit your baby's stage (or pregnancy stage of course).